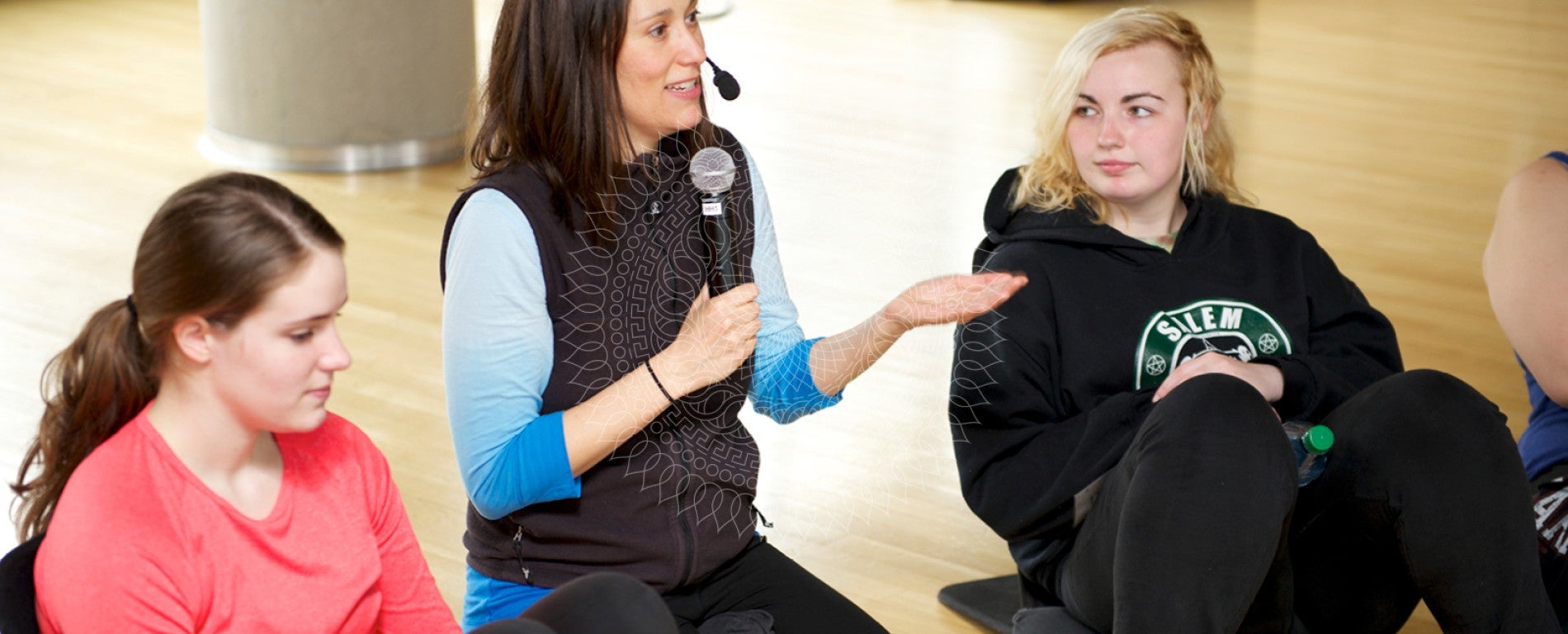 Impact at the Organizational Level—Celebrating Our Partners
The Kripalu Institute for Extraordinary Living (KIEL) serves as an expert resource for a portfolio of organizations whose mission is to serve the underserved, including schools, hospitals, juvenile rehabilitation centers, and child welfare, corrections, and other social services agencies. We have seen our partner organizations move toward greater resilience, productivity, and success in achieving their mission impact.
Our evidence-based Kripalu Approach programming is available to any organization aiming to shift toward optimal performance. We aim for sustainable change that happens at three levels: personal transformation for students and staff as they learn tools for self-care and self-regulation; professional transformation as frontline professionals bring these tools into the workplace; and transformation at the organizational level, which creates new opportunities for the organization's work in the world.
Here are a few examples of partner impact.
Berkshire Farm Center and Services for Youth: Breaking the Prison Pipeline
Through home visits, group homes, charter schools, and an adjudicated residential center in Canaan, New York, Berkshire Farm serves more than 8,000 at-risk youth across the state and employs some 700 people. The focus of the organization's work is helping these young people overcome difficult circumstances so they can flourish, rather than remaining in the judicial system. Berkshire Farm staff members attend Kripalu immersion programs supported by scholarships from Kripalu, and Berkshire Farm has held leadership retreats at Kripalu for managers. Berkshire Farm's leadership reports that staff are better able to model for youth how to slow down their reactions, reduce stress, and choose more effective responses.
Woodside Juvenile Rehabilitation Center: From Detention to Rehabilitation
Located in Colchester, Vermont, Woodside is the only lockdown facility for adolescents in the state of Vermont. Woodside provides short- and long-term placements and treatment services for youth in a safe and secure environment. Woodside staff members attend Kripalu immersion programs and Aron Steward, assistant director at Woodside and a Kripalu Yoga teacher, says staff come back from Kripalu "not only with tools for taking better care of themselves, but also with a whole new perspective on how to work with the kids. They're using yoga, breathing techniques, meditation, and mindfulness to intervene when there's a crisis." Residents practice these tools in weekly yoga classes at Woodside, with staff participating alongside the kids.
Lexington School District: Creating Healthy Success Zones
Jennifer E. Turner, assistant principal of the Jonas Clarke Middle School in Lexington, Massachusetts, says that data collected at the district level shows that both students and staff often feel stressed and find it difficult to cope with everyday challenges. The Lexington School District worked with the KIEL to create a three-day Kripalu training tailored for teachers, delivered at the school. Staff from across the district attended. The district's work with the KIEL aims to enhance positivity and well-being for staff, contributing to a compassionate and mindful school culture for students.
Berkshire County Schools: Supporting Local Community
Nearly 2000 adolescents in Berkshire County, Massachusetts, have been impacted by the Kripalu Yoga in the Schools program since 2008. The KIEL continues to support and engage with these schools, including Pittsfield High School and the Positive Options Program, Monument Mountain Regional High School, and Mount Everett Regional High School. Marianne Young, principal of Monument Mountain in Great Barrington, Massachusetts, says fighting and vandalism at the school have decreased substantially as Kripalu tools have become integrated into the culture. In addition, staff members from Berkshire County schools have attended Kripalu immersion programs.
Contact us at ielinfo@kripalu.org to find out how your organization can partner with the Kripalu Institute for Extraordinary Living.
To support this work by sponsoring nonprofit organizations to bring the tools of yoga into the workplace, please visit ways to give.