August 28: Three-Day Live Online Program with Todd Norian
Path to Radical Affirmation


Tantric Meditation Practices for Heart Followers
Date: Live Friday–Sunday, August 28–30, 2020
Time: Friday 7:00–9:00 pm; Saturday 7:30–8:30 am, 10:00 am–12:00 pm, and 2:00–4:00 pm; Sunday 7:30–8:30 am and 10:00 am–12:30 pm EST
Length: 10.5 hours total
Tuition:: $215
BOOK NOW or Call 866.200.5203
---
YOUR OPPORTUNITY TO STUDY WITH A MASTER
Dive into the life-affirming philosophy of tantra with internationally acclaimed yoga teacher Todd Norian. Nondual in its approach, the tantra philosophy believes that everything in this universe is infused with one cosmic energy.
Even in rapidly changing and unsteady times, you can stay connected to your raw passion and joy for life through an intentional spiritual practice that interweaves your body, heart, and mind through meditation.
Join Todd Norian in a special online weekend workshop of practices designed to rekindle your sense of aliveness, joy, and passion for life.
During this program you
Explore a variety of deep meditative practices, including mantra japa, mantra meditation, pranayama, and special mantras to release samskaras (negative imprints of the past)
Build confidence with simple, easy to practice, yet powerful meditation techniques
Enjoy pranayama and breathing practices that rejuvenate and energize your body
Learn an accessible and safe asana method that will support your meditation practice
Establish an at-home daily practice that sustains your connection to the heart while living the householder life.
Join this supportive community of heart followers and transform darkness into light, anxiety into inner peace, and separation into a deep connection to the essence of all that is.
Note You will have access to the six video recordings for 30 days after the program ends.
Kripalu Online Terms and Conditions of Sale apply.
---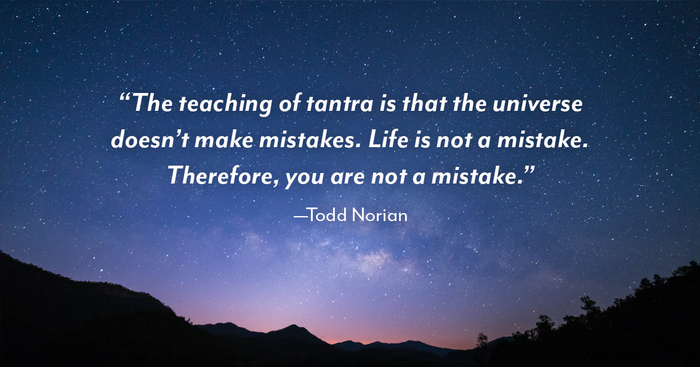 ---
Articles by Todd Norian
---
About this Presenter
You Might Also Be Interested In