August: 4-Week Online RISE for Educators Series
RISE™ FOR EDUCATORS
Staying Centered
Date: Live Every Tuesday and Thursday, August 4–27, 2020
Time: 7:00–8:00 pm EST
Length: 120 minutes per week
Early Bird Tuition: $150*
Regular Tuition:: $195
*To receive the Early Bird Tuition, registration must be received by 3:59 pm, July 22, 2020.
---
RISING TO THE CHALLENGES
For all educators; including teachers, administrators, and parents.
During this moment when educators are facing unprecedented pressures, it's important to be thoughtful about what it takes to maintain a strong foundation. Whether you're a teacher in early education, k-12, or higher education; a parent teaching your children from home; or an administrator navigating the changing educational landscape from a high level; this series which is anchored in the science and practice of mindfulness, yoga, and positive psychology, is for you!
It's true that many of the stressors you experience as an educator are outside your control. But you can control how you respond. That's where RISE makes all the difference. RISE programming was first delivered to schools more than 10 years ago, and research shows that those who experience RISE training report profound results—increases in resilience, mindfulness, renewed engagement, and positivity.
RISE programming is specifically designed to support
Greater clarity and resilience
Improved social emotional learning
Healthier learning climates
Enhanced work/life integration
Decreased burnout rate.
The impact of educators' work has far-reaching ramifications for individuals, society, and the planet. Now is the time to invest in the tools that will help you meet the challenges ahead.
Note You will have access to the eight video recordings for 6 months after the program ends.
Read more about RISE for educators.
Kripalu Online Terms and Conditions of Sale apply.
---
Curious About the Program?
Join a free RISE webinar with facilitator Suzanne Crelin and learn about this program. The free 60-minute webinar is geared towards helping participants develop the capacity for effective self-regulation, and strengthen their ability to stay centered.
Date: July 21, 2020
Time: 7:00 pm EST
---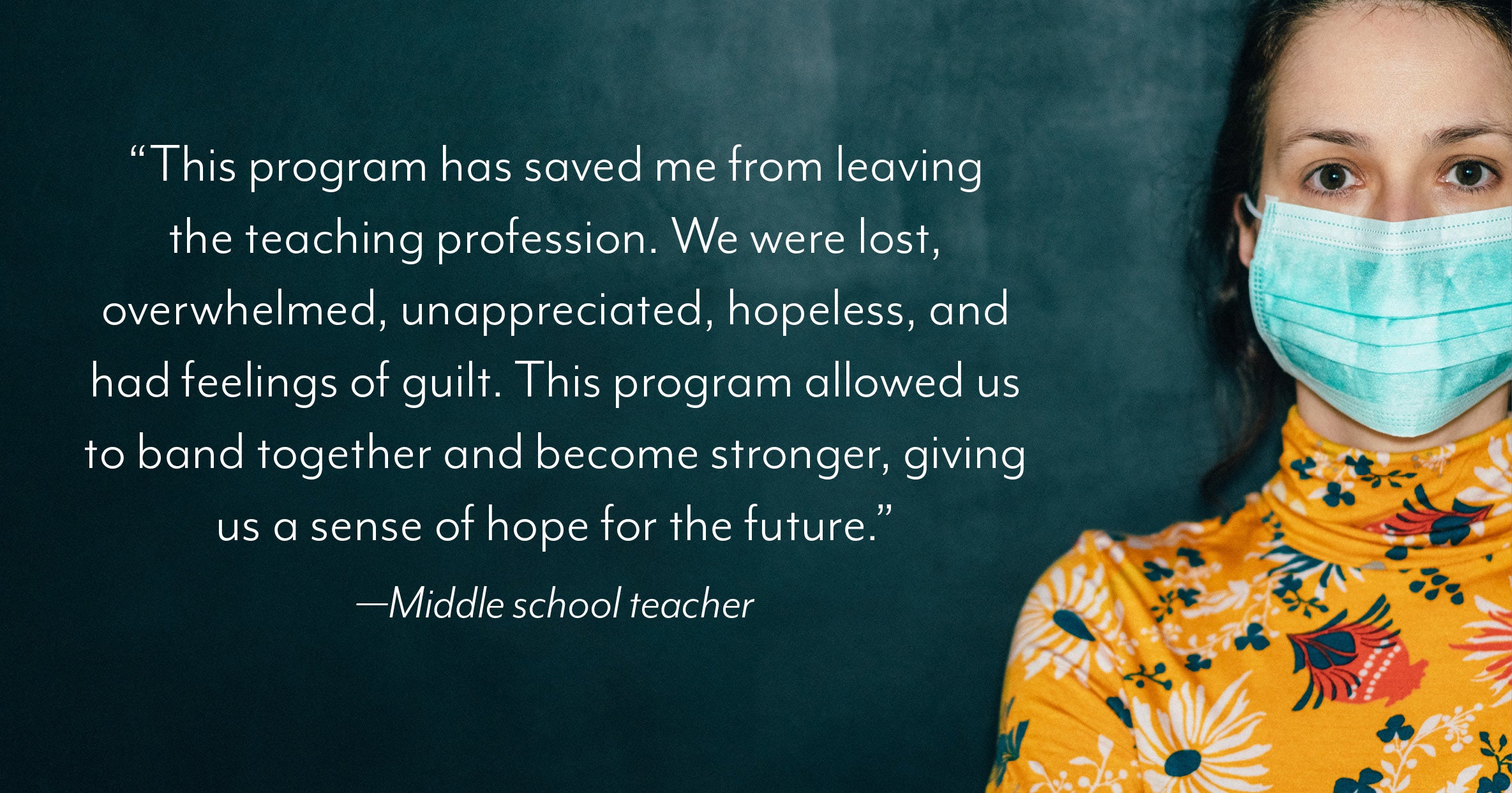 ---
Learn About the Presenter
| | |
| --- | --- |
| | Suzanne Duran Crelin, MSW, is an advocate for mindful education, successfully integrating mind-body practices into her classroom and school communities. Learn more about Suzanne. |
You Might Also Be Interested In