August 5: 3-Part Live Online Series with Michelle Johnson and Kerri Kelly
RACE AND RESILIENCE


Working Across Lines of Difference
Date: Live Every Wednesday, August 5–19, 2020
Time: 3:00–4:30 pm EST
Length: 90 minutes per week
Tuition: NEW Sliding Scale Tuition (see details below)
---
YOU WANT TO CONTINUE THE WORK? THIS IS HOW.
Join industry and activism leaders Michelle Johnson and Kerri Kelly for a three-part online series focused on working across lines of difference. Under the leadership of these two activist yoginis, ground yourself into the current conversation around racial justice, learn about the value of race-based affinity groups, and come together to learn tools to work across lines of difference to create a more just society.
Through conversation, guided questions, and group work you
Understand how we came to be in this particular moment
Process, heal, and discuss right role/response
Learn tools to engage when working across lines of difference in your everyday life.
The unpacking of race and resiliency is a cultural shift. It questions what it looks like to be and work together in solidarity towards collective liberation and wellbeing. It is an important shift that cultivates a capacity to show up with courage and compassion for the long haul.
Note The first and third sessions will be recorded. You will have access to the two video recordings for 30 days after the program ends.
---
BOOK NOW
To encourage justice and equity around our offerings, we are now offering Sliding Scale Tuition on select programs. Community Supported pricing is for those facing financial or other hardships, Standard pricing is the set cost, and Pay It Forward helps cover others in your program. There is no application for the different amounts—simply pay what works for you.
Kripalu Online Terms and Conditions of Sale apply.
---
Preview the Schedule
Session One Join a community orientation to ground us in a shared framework, language, and culture that allows for the work ahead.
Session Two Participants will self-select into two race-based caucuses that serve unique needs and allows us to do the work while reducing harm.
Session Three Come together for a cross-racial community practice to explore and create the conditions of working across lines of difference.
---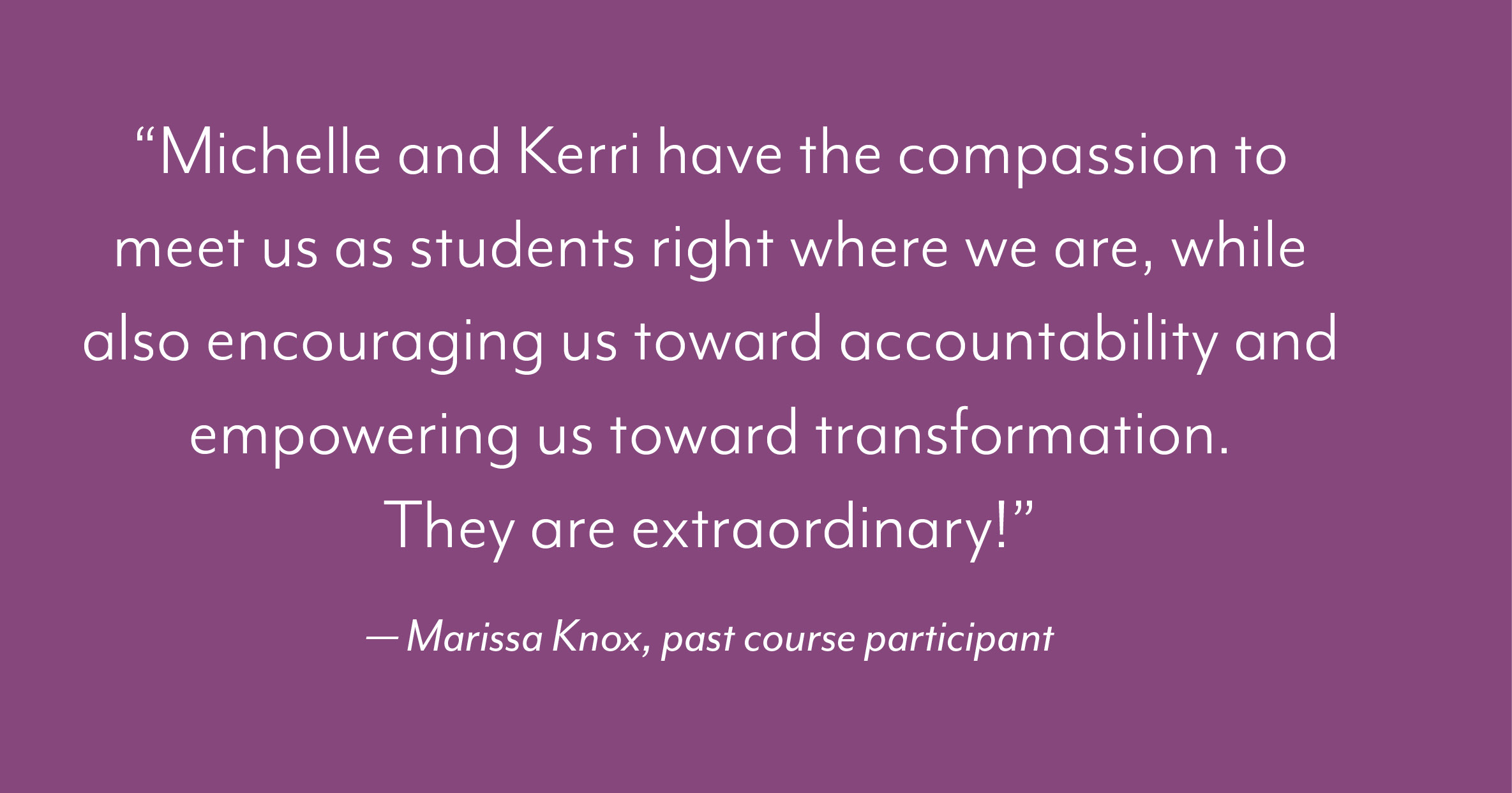 ---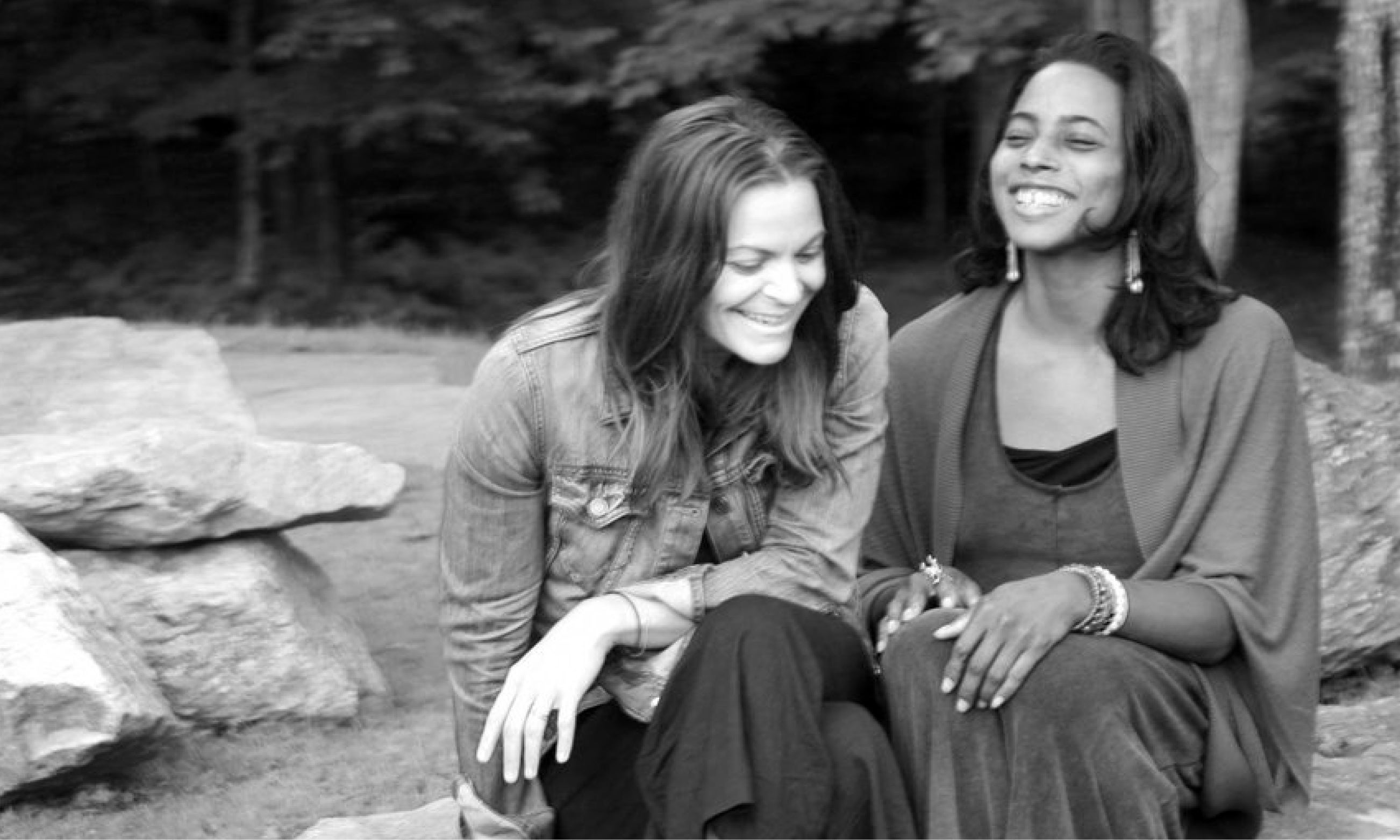 Michelle and Kerri Answer Your FAQs
What are race-based caucuses? And why are they needed?
Caucuses are spaces for people of color and white people to process their unique experiences of white supremacy culture and systemic racism while reducing the risk of racial harm against people of color that often arises in mixed spaces. These spaces are used to examine our unique locations and experiences and how that informs how we heal, relate, learn, and take action.
What is white people's place in this work?
We believe that everyone has a place in this work. And that includes white people. White people have a unique and important role in making whiteness visible, dismantling the white supremacist systems that they are most proximal to and organizing other white people in consciousness and action. Understanding and claiming one's right role and relationship-based on one's social location is essential to building trust, repairing relationships, and working across lines of difference.
What can I expect?
Our work combines social justice frameworks with community resilience. Together, we develop a shared understanding of how we got here, skill-building around social location and right role/responsibility, and strategies for how to build relationships, shift culture, and transform systems. All while cultivating a capacity to show up with courage and compassion for the long haul.
Learn more about Michelle and Kerri's work.
---
About the Presenters
| | |
| --- | --- |
| | Michelle Johnson is a race equity trainer, social worker, and yoga teacher who has been doing anti-racism work for over 20 years. Learn more about Michelle. |
| | |
| --- | --- |
| | Kerri Kelly is a social impact consultant, cultural organizer, and yoga teacher who works at the intersection of social justice and wellbeing. Learn by Kerri. |
You Might Also Be Interested In