August 5: 4-Week Live Series with Aruni Nan Futuronsky
GRIEF, LOSS, AND RENEWAL


Savoring Life's Lessons
Date: Live Every Wednesday, August 5–26, 2020
Time: 12:00–1:15 pm EST
Length: 75 minutes per week
Tuition: $159
---
FROM HEARTBREAK TO WHOLENESS
In this time of upheaval, transition, and unknown, much of the world as we have known it has shifted. We are being asked to let go of what was, of what we imagined might be, of how we saw ourselves participating in our communities.
Join beloved Faculty member Aruni Nan Futuronsky and discover how you can use the healing practices of yoga on and off the mat to navigate difficult emotions and move forward in your life.
Healing from grief is a journey from heartbreak to wholeness, from darkness to light. Since grief is a body-centered process, yoga provides techniques to integrate and move through challenging emotions to a deeper level of acceptance and completeness.
Let's come together, utilize the Kripalu gifts of connectivity and healing to offer solace to ourselves and to one another—to live into the solution.
What You'll Experience
Guided meditations
Body-centered movement for integration,
Creative journaling
Small, interactive group discussions
Note You will have access to the video recordings for 30 days after the program ends.
Kripalu Online Terms and Conditions of Sale apply.
---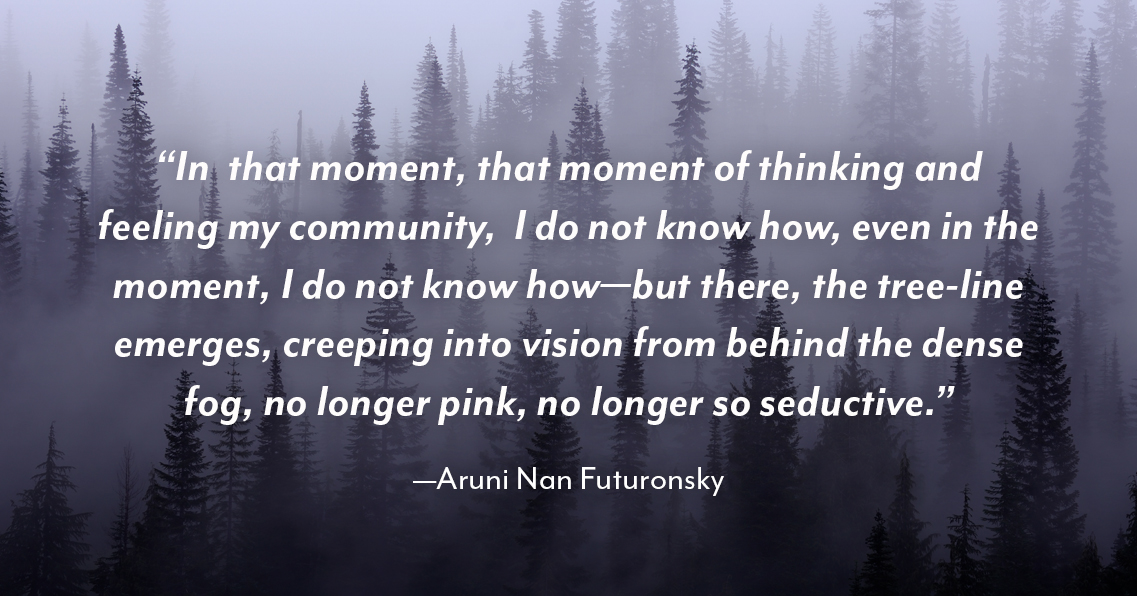 ---
About the Class Format
This is a month-long program, consisting of four 75-minute Zoom webinar sessions in real-time. Each webinar will offer participants handouts, questions, and strategies to contemplate and practice throughout the week. The intent of this program is to utilize the week following each webinar as a time for integration, study, and practice.
Week One Honoring Transition
Week Two Riding the Waves
Week Three Creating Solace
Week Four Living the Practice
---
Curious About this Program?
Listen to Aruni speak about the importance of compassion in action.
---
Resources by Aruni
---
About the Presenter
You Might Also Be Interested In