July 18: Two-Weekend Live Online Program with Chelsey Korus
YOUR TRUE NATURE THROUGH VINYASA
Date: July 18–19 and 25–26, 2020
Time: 9:00–11:00 am
Length: Saturday, July 18 will be a 90-minute class and the remaining classes will be 2 hours per session. All sessions begin at 9:00 am.
Cost: $195
---
A MODERN VOICE ON AN ANCIENT YOGA PRACTICE
In today's culture, it's easy to be driven and affected by the comments and likes of others. But here's the other truth—it is a radical practice to source your own love, wisdom, and creativity. It can be profound to find your own voice. Yet, that is what we all need most right now.
Join yoga sensation Chelsey Korus and in a program dedicated to remembering your true nature and fullest potential. Expect a sweat-filled vinyasa flow practice that encourages deep listening, the release of stagnant energy, and a more expansive sense of self. Chelsey skillfully guides you through the landscape of the natural world and your soul.
Leave the program with a clarity that can only come from within.
Kripalu Online Terms and Conditions of Sale apply.
---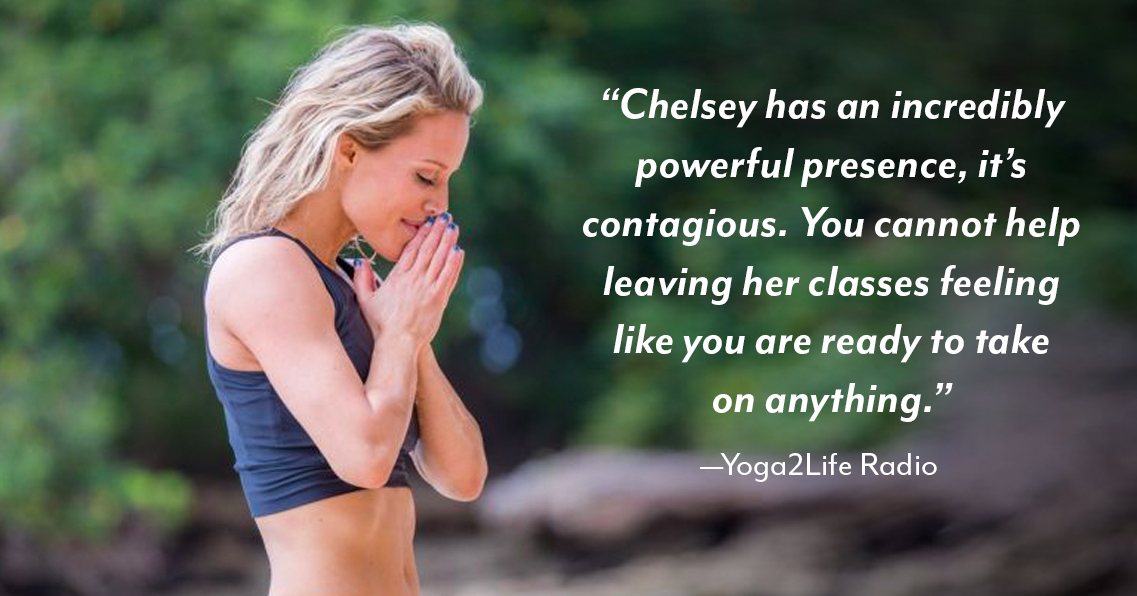 ---
About the Presenter
Chelsey Korus, one of the wellness world's foremost teachers, has been teaching for more than 15 years and has been featured in Yoga Journal, Fitness Magazine, and Shape, among others. Learn more about Chelsey.
You Might Also Be Interested In