Kripalu Center for Yoga & Health Announces 2021 Opening Date
May 24, 2021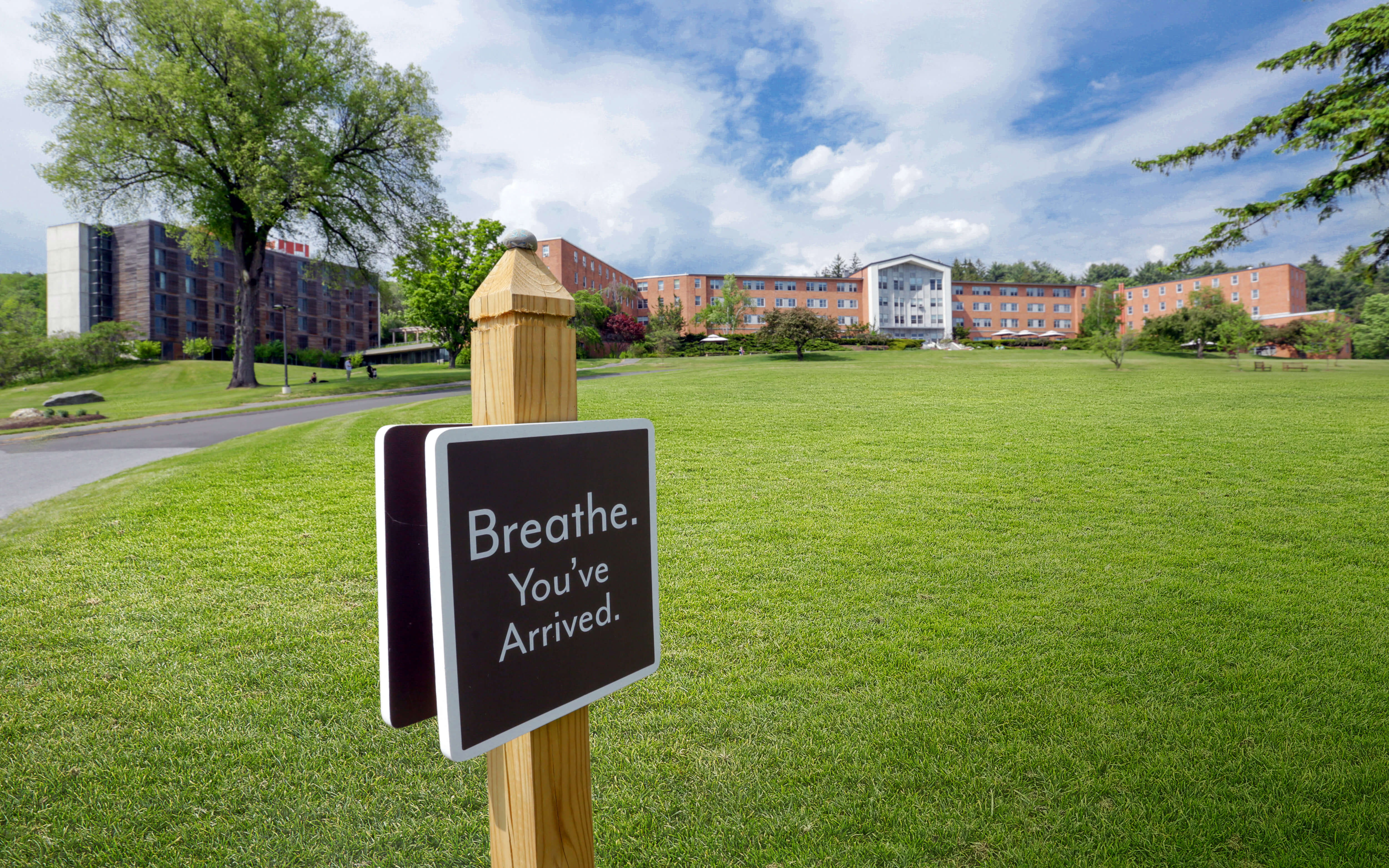 KRIPALU TO OPEN DOORS TO ON-SITE GUESTS ON AUGUST 19
---
Stockbridge, MA. May 24, 2021 — Kripalu Center for Yoga & Health, North America's leading yoga retreat center, today announced plans to open its doors to on-site guests beginning on Thursday, August 19, following its closure in March of 2020 in response to the COVID-19 pandemic. The center will begin taking reservations through the website on June 1 at limited capacity in accordance with the state of Massachusetts' COVID-19 safety guidelines. This milestone marks a new era for Kripalu under the leadership of newly appointed CEO, Robert Mulhall and the implementation of Kripalu's new Strategic Vision.
Kripalu's 2021 opening programming will exclusively feature the center's beloved Retreat and Renewal (R&R) offering. Designed to support guests' nourishment on all levels - mind, body, and spirit—the onsite experience will be led by Kripalu's highly trained staff and include yoga, meditation, cooking, and outdoor activities. R&R experiences will be offered 5 days a week Tuesday through Sunday through the end of December. Kripalu's dining hall will open in accordance with all relevant safety guidelines to provide meals, which are included with the R&R experience. Kripalu's Gift Shop will be open for limited hours, and the center's popular Healing Arts offerings will be available onsite for treatments including bodywork, Reiki, facials, and tarot readings Tuesday through Sunday. Luminary Programming, featuring presenters from around the globe, is set to return in January 2022.
"We are thrilled to announce the reopening of Kripalu's retreat center, and are eternally grateful to our staff, community, and our donors for their grace and generosity during the last year of uncertainty," says Marcia Feuer, Chairperson of Kripalu's Board of Trustees. "We have every confidence that Kripalu will continue to flourish, under the guidance of Robert Mulhall and we look forward to a beautiful late summer and fall in the Berkshires."
"I am honored and excited to serve at this time and help usher in a new era of Kripalu as CEO, and I would like to personally thank our unbelievable staff and our new family of online students that have allowed us to pivot and thrive during these past uncertain seasons," says Robert Mulhall, CEO of Kripalu. "I look forward to furthering the implementation of Kripalu's strategic vision and embodying our values. I hope to see many of you both in-person and online this summer."
SAFETY PROTOCOLS
---
Kripalu prioritizes the safety and wellbeing of all guests, staff, and community. The organization is actively monitoring all updates to federal, state, and local guidelines on a daily basis and anticipates that the guidelines listed here will evolve.
In compliance with Massachusetts travel guidelines, all guests will be required to show proof of vaccination or a negative COVID-19 test that occurred within 72 hours of arrival. Guests will be asked a series of health questions and to sign a waiver at check-in.
Face masks are required for all guests, employees, and faculty while on campus for indoor activities and while outdoors in public spaces when it's not feasible to maintain a physical distance of six feet from others.
While onsite, guests, employees, and faculty will practice physical distancing by standing at least six feet away from other individuals, including while standing in lines, using the elevator, or moving around the property.
All accommodations will be single occupancy unless guests are registering with someone with whom they plan to share a room.
Guidelines for dining onsite include social distancing in the dining room, no self-service, and a variety of options to eat outside and in other areas of the building.
Kripalu will be open only to registered day and overnight guests, and will not be accommodating walk-in guests at this time.
Kripalu staff will be trained on all protocols and will be required to be vaccinated or participate in a weekly testing pool.
Kripalu will uphold its current cleaning practices which exceed Massachusetts state guidelines and utilize cleaning products that meet current EPA guidelines and are effective against viruses, bacteria, and other pathogens.
KRIPALU ONLINE
---
Kripalu's online programs, which successfully served over 10,000 people around the world throughout the pandemic, will continue with the opening of the center. Kripalu remains committed to serving the passionate online community built throughout the last year, and to providing accessible options for those who are unable to visit in person. Online options for individuals to experience one-on-one consultations and remote Healing Arts services will remain available for bookings via the Kripalu website.
ABOUT KRIPALU
---
Kripalu Center for Yoga & Health is a nonprofit educational organization dedicated to serving people and communities in realizing their full potential through the transformative wisdom and practice of yoga. Located in Stockbridge, MA, Kripalu is the largest yoga retreat center in North America. As a field leader in whole-person education for body, mind, heart, and spirit, Kripalu offers onsite and online programs and retreats across a wide range of topics including yoga, meditation, Ayurveda, cooking, outdoor mindfulness, social and environmental justice.
Your donation supports Kripalu's ongoing mission-based work in the Berkshires and beyond.