October 5: 6-Week Online Program with Linda and Charlie Bloom
LOVE IN THE AGE OF COVID
Date: Live Every Monday, October 5–November 9, 2020
Time: 7:00–8:30 pm EST
Length: 90 minutes per week
Early Bird Tuition: $175*
Regular Tuition: $250
BOOK NOW or Call 866.200.5203
*To receive the Early Bird Tuition, registration must be received by 3:49 pm, September 14, 2020. Kripalu Online Terms and Conditions of Sale apply.
---
DEEPEN YOUR LOVE
Are you looking to prioritize relationships in your life? Are you willing to get support? What do you expect from your relationship? Renowned authors and couples' therapists Linda and Charlie Bloom say the sky's the limit and lofty expectations should be the norm.
Join seasoned Kripalu seminar leaders, Linda and Charlie Bloom, for a six-week live online program rooted in the couple's decades of experience coaching both couples and individuals around relationships.
---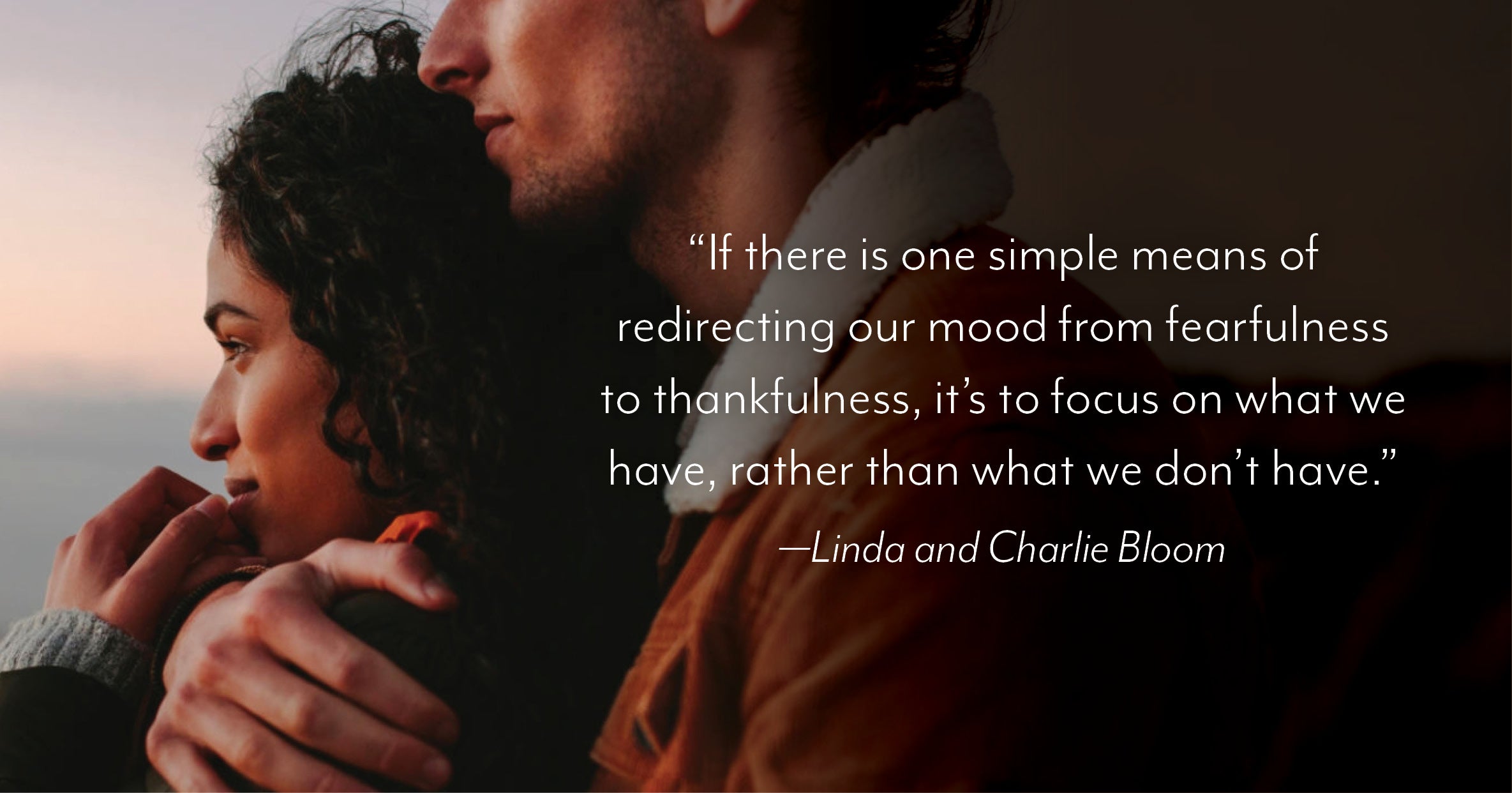 ---
Here's the situation.
The human system requires exposure to stress, adversity, and challenge in order to develop and thrive. However, our inherent aversion to unpleasant or painful feelings predisposes us to make choices and take actions that are designed to avoid the very experiences that we need to undergo in order to more completely strengthen and empower ourselves. Therein lies a conflict between the part of us that is committed to the protection and the part that longs for freedom, wholeness, and authenticity.
And the solution.
By successfully confronting and experiencing both our fears and aspirations, we can learn invaluable lessons, be informed by them, and effectively come to terms with them.
In this workshop-style program
Explore technology for the development of personal resilience
Examine the roots of relational structures
Break free from limiting defensive patterns.
Expect a challenging, stimulating, inspiring, and enlivening journey!
Note You will have access to the six video recordings for 30 days after the program ends. Tuition for this program is for an individual. If you and a partner would like to participate together, please register independently for the program.
---
Listen to Linda and Charlie Speak to Relationships
---
About the Presenters
Linda Bloom, LCSW, and Charlie Bloom, MSW, are seminar leaders, authors, psychotherapists, and consultants. Married since 1972, they codirect Bloomwork in Santa Cruz, California, and are the authors of Secrets of Great Marriages.
Learn more about Linda.
Learn more about Charlie.
You Might Also Be Interested In