September 11: Mindful Outdoor Online Guide Certification, Level 1
MINDFUL OUTDOOR GUIDE CERTIFICATION, LEVEL 1
Forest Community
Date: 5-Week Training, September 11–November 8, 2020
Days: Saturday and Sunday
Length: 14 hours each weekend
Faculty: Micah Mortali
Assistance Faculty: Katie Hagel
Tuition: $1,074
APPLY NOW
OR CALL 866.200.5203
---
Join Kripalu faculty Micah Mortali for the first Kripalu School of Mindful Outdoor Leadership online training. Grounded in the philosophy that meaningful connection with nature is an essential part of a healthy and balanced life, this training is an opportunity to develop and deepen your connection to the natural world.
This Level 1 training—which combines an exploration of forest bathing, yoga, Ayurveda, outdoor skills, and an overview of relevant research on nature's health benefits—is designed to engage yoga teachers, outdoor guides and educators, Ayurvedic practitioners, yoga therapists, and anyone who is passionate about sharing with others the benefits of being in nature.
A connection with nature can be powerful catalysts for strengthening our and our clients' bond with nature and, in doing so, improve the chances that our communities will steward the natural systems we all depend upon for our health and well-being.
Learn more about the Mindful Outdoor Guide Certification, Level 1.
---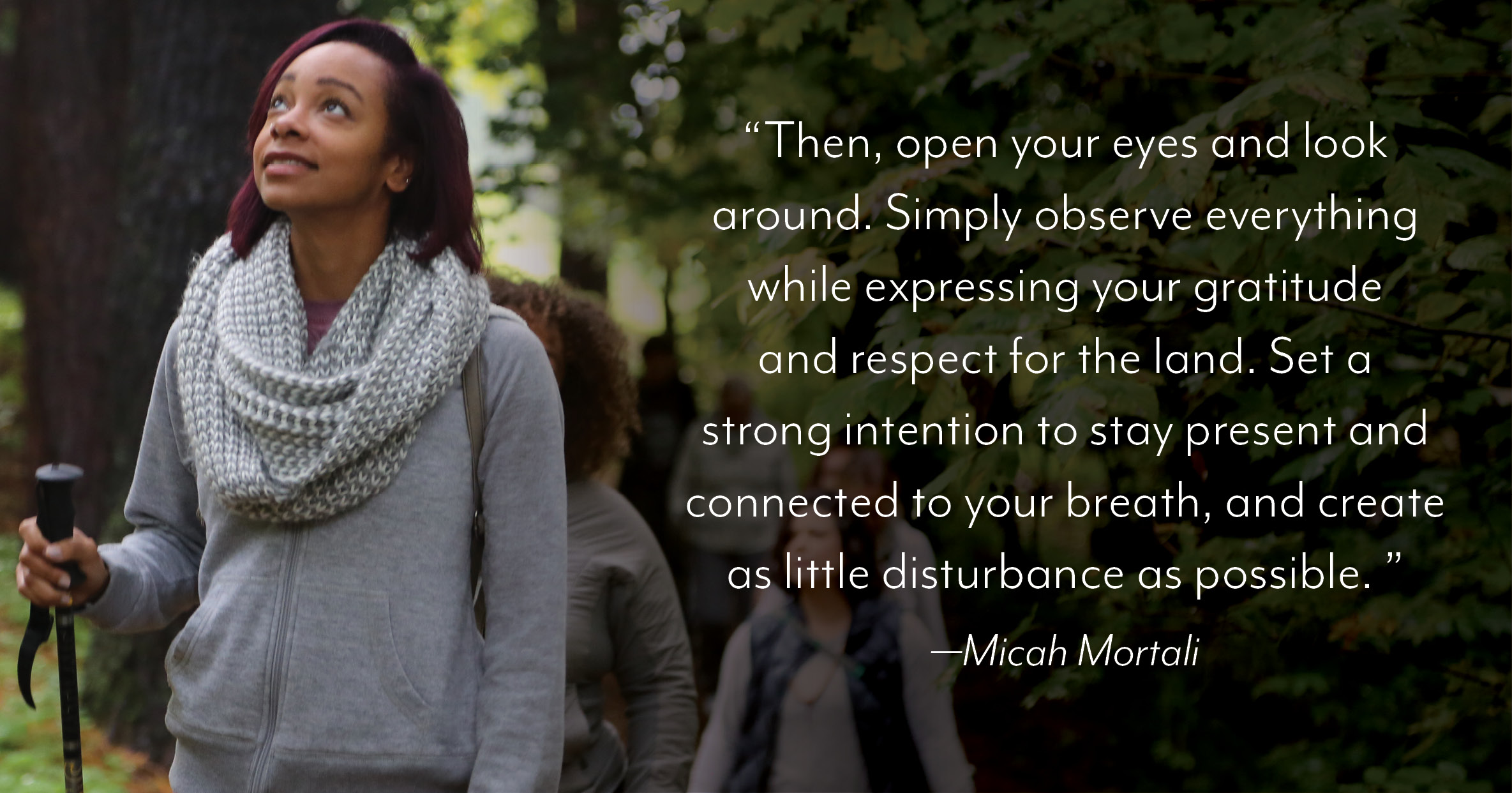 ---
As a Level 1 Kripalu Mindful Outdoor Guide (KSMOL), you gain foundational skills to lead individuals and small groups in connecting with nature. Through live online teachings, you explore
Forest bathing fundamentals. Forest bathing, or shinrin yoku, is the practice of taking in the forest's atmosphere through all the senses. This practice is a potent, proven method for relieving stress, boosting mood and immunity, and fostering deeper bonds with nature.
Nature meditation and observation. Sitting quietly and mindfully in nature is a powerful way to become a part of the forest community. Practice the art of sitting in nature to expand awareness and become one with your surroundings.
Group facilitation and council practice. For most of human history, people have gathered in a circle to share their stories. This practice, called Council, is an invaluable tool for building community, as well as developing communication and facilitation skills as a Mindful Outdoor Guide.
The efficacy of nature therapy. Discover the latest scientific research on the health benefits of spending time in nature and learn to share these benefits with others.
Animal and Plant Connection, Level 1. Animals and plants have so much to teach us about living and being on the land. Explore some of the common flora and fauna on the Kripalu grounds, including trees, basic animal tracks, scat, and signs. You also get to share your insights about the meaningful connections you have made with the forest community.
Birthing Fire, Level 1. Learning how to safely and responsibly birth and tend a fire is an instrumental skill for Mindful Outdoor Guides. Here you experience the basics of fire-making using primitive techniques such as flint and steel and friction. You also explore fire as a potent tool for practicing meditation.
Home project. Investigate opportunities to help connect people with nature in your community. During the break between Level 1 and Level 2, you will work on a personal project to present to your class. This project focuses on research you will conduct on some aspect of your home environment and how you plan to incorporate those elements into your work as a Mindful Outdoor Guide.
Complete this training with the confidence and expertise to lead your own mindful outdoor experiences and a renewed sense of connection to the natural world around you.
Note Tuition includes a badge and certificate for each level completed.
---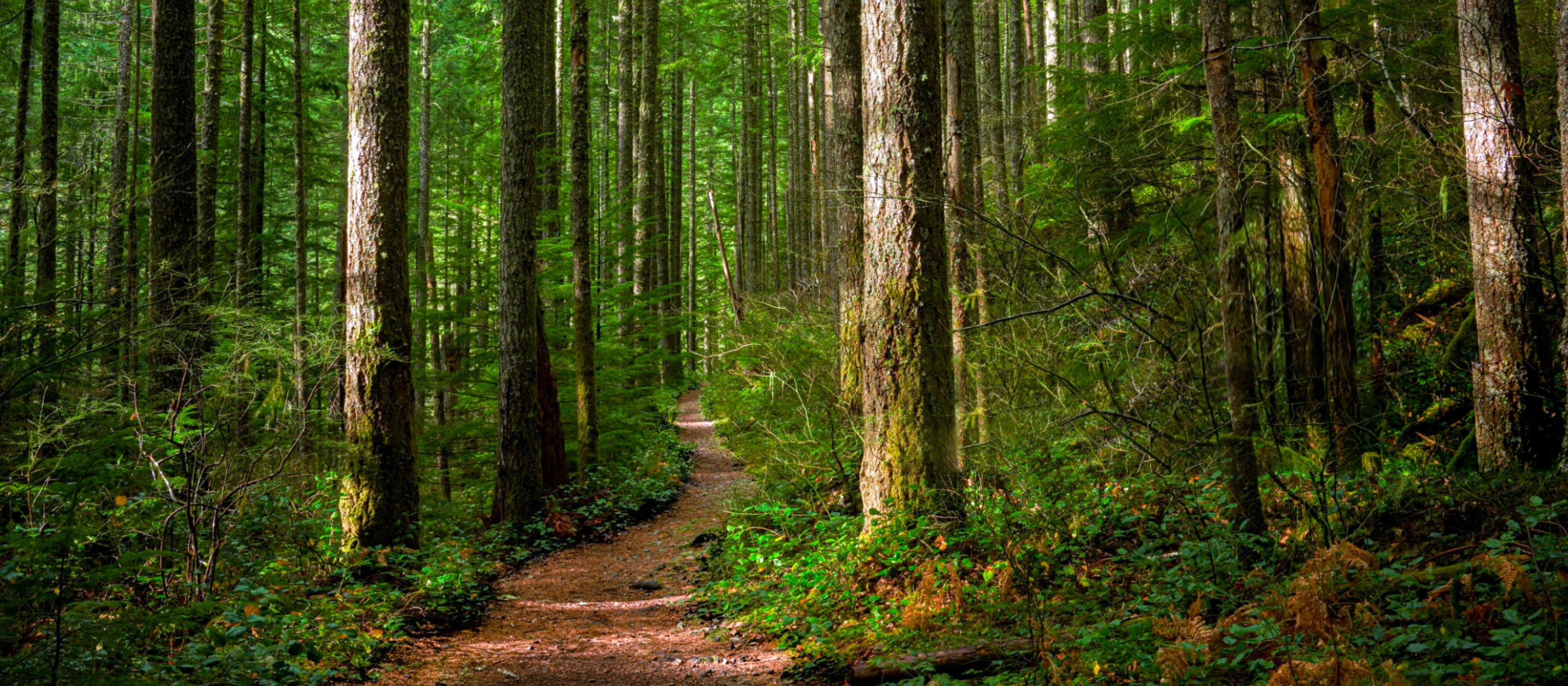 ---
Preview the Schedule
The 5-week training meets virtually through Zoom every other weekend. The first week includes one Friday night session. Download the schedule.
---
About the Application Process
Admissions to the programs are determined on a rolling basis. Given the high program demand and a maximum number of students per training, we strongly recommend that applicants submit applications as soon as possible. We rely on information provided in the application to make informed decisions about your capacity to fully participate in and benefit from all aspects of the program. Please answer the questions honestly and completely. The Kripalu Schools do not discriminate in admissions, administration, or educational policies with regard to race, ethnic origin, gender, age, sexual orientation, creed, or religion.
Notes on your application:
Review information on program dates, costs, faculty, curricula, certification criteria, and general information about Kripalu on our website.
Complete the appropriate application for the program for which you are applying in its entirety, including the short-answer questions. Be sure to indicate your preferred program dates. Incomplete applications will not be reviewed. Kripalu reserves the right to require a phone interview or take other steps to supplement your application, if needed, in order to arrive at an informed admissions decision.
You will be notified of your admissions decision via email. If you do not have an email address, we will send your admissions decision by regular mail and also call you to inform you of your status.
If you are accepted in the training and the course you are interested in is full, you may register for the waitlist, which will remain open until the program's start, or you may register for any training date within one year of your acceptance.
Kripalu Online Terms and Conditions of Sale apply.
---
About the Faculty
| | |
| --- | --- |
| | Micah Mortali is the Founder of the Kripalu School of Mindful Outdoor Leadership and author of Rewilding. Learn more about Micah. |
About the Assistant Faculty
| | |
| --- | --- |
| | Katie Hagel, RYT 1000, is a compassionate and engaging Kripalu Yoga teacher and Ayurvedic Health Counselor. Learn more about Katie. |
Discover the Kripalu Schools
---
You Might Also Be Interested In