September 13: 6-Week Live Online Series with Sally Kempton
THE PATH OF LIFE AND DEATH
Date: Live Every Sunday, September 13–October 18, 2020
Time: 5:00–7:00 pm EST
Length: 120 minutes per week
Tuition: NEW Sliding Scale Tuition (see details below)
---
WHAT HAPPENS WHEN WE DIE?
Join meditation master Sally Kempton for a deep dive into the greatest human mystery. Based on a wealth of texts and teachings, explore a series of life-changing truths about living and dying.
In this live, 6-week program, delve into the wisdom of karma and explore practices for navigating death that improve your day-to-day experiences. Meditate with time-tested practices for facing the fears of death and loss. Learn how to connect to guides as well as loved ones who have left their bodies.
All life is a series of deaths, said a great Buddhist master. But beyond these small deaths is the possibility for living a life that transcends fear of loss. Paradoxically, the secret of true freedom in life is to understand what it means to die so that death becomes not just an ending, but an opportunity.
Note You will have access to the six video recordings for 30 days after the program ends.
---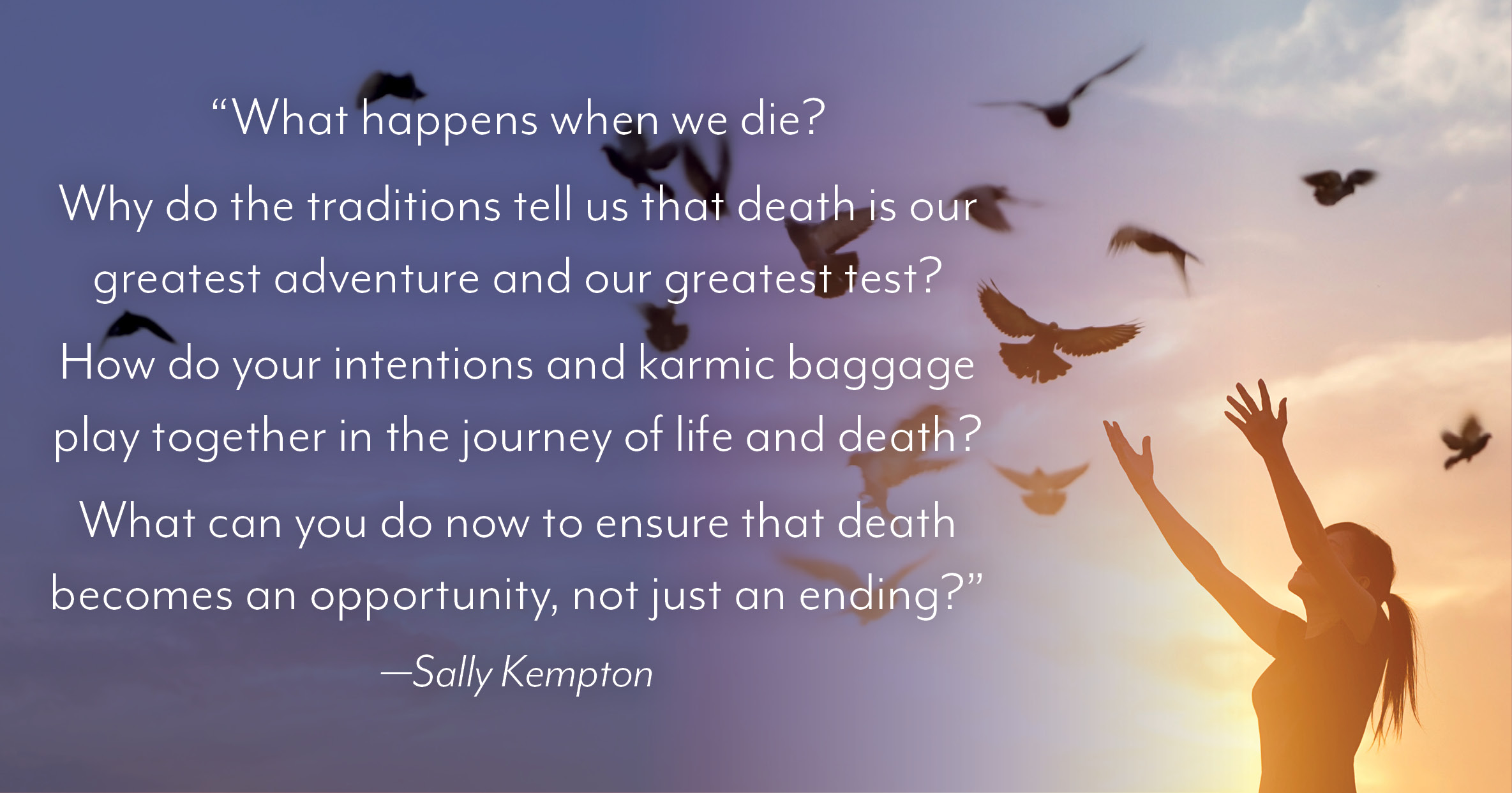 ---
BOOK NOW
To encourage justice and equity around our offerings, we are now offering Sliding Scale Tuition on select programs. Community Supported pricing is for those facing financial or other hardships, Standard pricing is the set cost, and Pay It Forward helps cover others in your program. There is no application for the different amounts—simply pay what works for you.
Kripalu Online Terms and Conditions of Sale apply.
---
About this Presenter
| | |
| --- | --- |
| | Sally Kempton, nationally recognized as a master meditation and tantric philosophy teacher, is author of the best-selling Meditation for the Love of It. Learn more about Sally. |
You Might Also Be Interested In