Online Program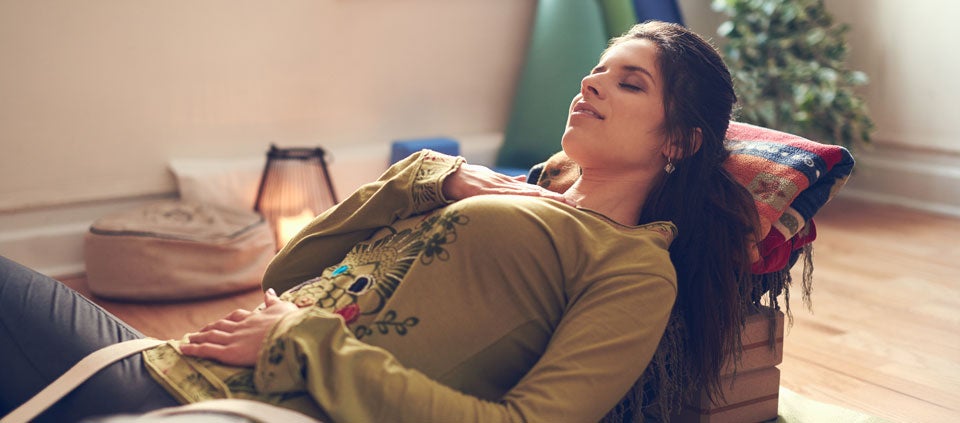 RECONNECT WITH YOUR TRUE NATURE
Autumn is a time of transformation. As trees lose their leaves and return to their roots for nourishment, we too are reminded of our innate need to go inside for rest and reconnection.
This October, join mindfulness expert and world-renowned restorative yoga teacher Jillian Pransky as she guides you through a combination of gentle yoga poses, relaxing yoga nidra, and metta meditations.
In this live, two-hour online evening mini-retreat, you will learn how to replenish your resources by participating in
Mindful slow flow yoga to release tension and stress
Restorative yoga to calm your body and restore energy
Yoga nidra (deep relaxation) to clear your mind and release stored physical, emotional, and mental tension
Metta meditation to reconnect to yourself and the world around you.
Fall is an ideal time to fortify your inner resources, nourish your own "roots" for health and immunity, and tap into your infinite source of compassion and heartfulness.
Note Participants are recommended to have a chair or ottoman, 3 pillows, 2 blankets, and 2 blocks for class. All recordings will be available within 72 hours of the end of each session. You will have access to the video recording(s) for 30 days after the program ends.
---
Presenter(s)
Jillian Pransky, E-RYT 500, author of Deep Listening, is an international presenter, meditation and yoga teacher, and certified yoga therapist.
Full Bio and Programs