Online Program
Backyard Grilling from the Kripalu Kitchen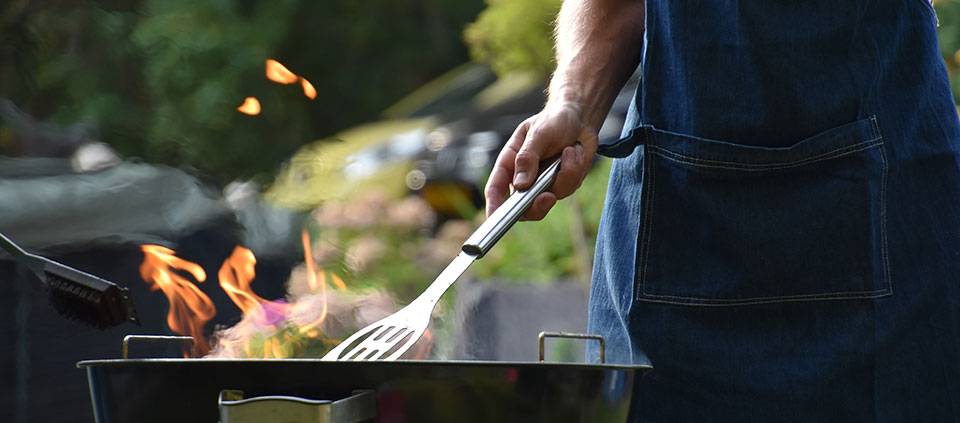 SEASON, FLIP, AND ENJOY!
With the heat of the summer behind us, it's the perfect time to grill! Join Kripalu's Chef Jeremy Rock Smith outside on the deck for a late summer grilling class from the Kripalu Kitchen. In this series of online classes, you'll explore a variety of grilling techniques and learn
The differences between gas, wood fire, and charcoal grills
Ways to clean and prepare the grill
Which tools are essential for grilling
Lessons in food safety.
Upon completion, your grilling skills will be on point and you'll be the go-to chef at every grilling party. Cook along or take notes from Jeremy for your weekend grilling adventures.
Note You will have access to the video recording(s) for 30 days after the program ends. All recordings will be available within 72 hours of the end of each session.
---
Preview the Sessions
Session One • Grilling Seafood, Poultry, and Plant-Based Proteins
Nothing can strike more fear into the hearts of home cooks than grilling fish or tofu. Discover some common mistakes with grilling seafood or tofu and find out how best to prepare salmon and firm white fish. Dive into chicken and learn how certain areas on a grill are best used for cooking meats of different sizes. Learn how to make a classic barbeque chicken dish, and how brines and fillers can be incorporated to ensure a moist end product. Learn crucial lessons about making marinades and vinaigrettes and what utility and flavor roles they play.
Session Two • Grilled Vegetable, Fruit Sides, and Appetizers
Grilling is not all about protein, so let's cook some fruit and veggies! Learn how to cut and time different types of vegetables on the grill and which ones tend to cook fast and caramelize, depending on the combination of heat and sugar. Learn how to make an amazing vegetable platter perfect for a summer brunch and then turn to grilled corn and juicy veggie burgers.
Session Three • Bruschetta, Pizza, and Flatbread
In this final session, learn how to make different types of bread recipes on the grill. We begin with bruschetta and move onto flatbreads. Learn to make a sure-fire grilled pizza dough recipe with sauce and toppings that can be easily executed at your next house party.
Note Ingredients and cooking supplies will be sent to registered guests before the program via email.
---
KRIPALU SIGNATURE
This program—developed and led by our own faculty with the Kripalu methodology in mind—is offered exclusively at Kripalu.
---
Program at a Glance
Program Theme
Cooking and Nutrition
---
Presenter(s)
Jeremy Rock Smith, Kripalu faculty and a graduate of the Culinary Institute of America, began his career in classical French cuisine.
Full Bio and Programs