Online Program
Building Resilience for Better Mental Health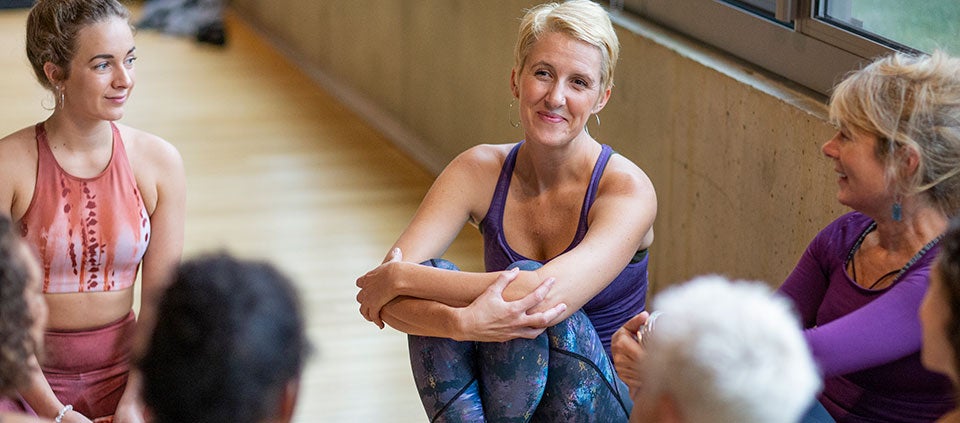 LEARN HOW TO COPE WITH STRESS
We all experience stress, but during trying times it's important to remember that we're not powerless in how we navigate the challenges ahead. Having the right tools to meet moments of adversity can help us not just survive, but thrive. Anchored in the science and practice of mindfulness and positive psychology, beloved Kripalu Faculty member Sam Chase leads this immersive popular program—now online.
RISE™, Kripalu's mindfulness program is evidence-based and packed with nearly 50 years of Kripalu wisdom alongside 15 years of peer-reviewed research that demonstrates statistically significant increases in self-compassion, life satisfaction, and resilience.
In this live and recorded six-week program, you will
Recognize the physiological symptoms of stress as they arise
Discover the physical, mental, and emotional building blocks of resilience
Train in evidence-based mind-body tools shown to reduce stress and foster well-being
Design a personalized plan for supporting your resilience beyond the program.
Finish the program with the skills to respond to critical moments with intention rather than reactivity, and a transformed vision of stress that helps you see not only its challenges but also its opportunities for fostering creativity and meaning.
Note You will have access to the video recording(s) for 30 days after the program ends. All recordings will be available within 72 hours of the end of each session.
---
Program at a Glance
Program Theme
All Health, Fitness, and Wellness
---
Presenter(s)
Sam Chase, MFA, E-RYT, author of Yoga and the Pursuit of Happiness, holds certificates in yoga and positive psychology from Kripalu and a master's degree from Harvard.
Full Bio and Programs