Online Program
Coming Home to the Body
An Online Continuum Experience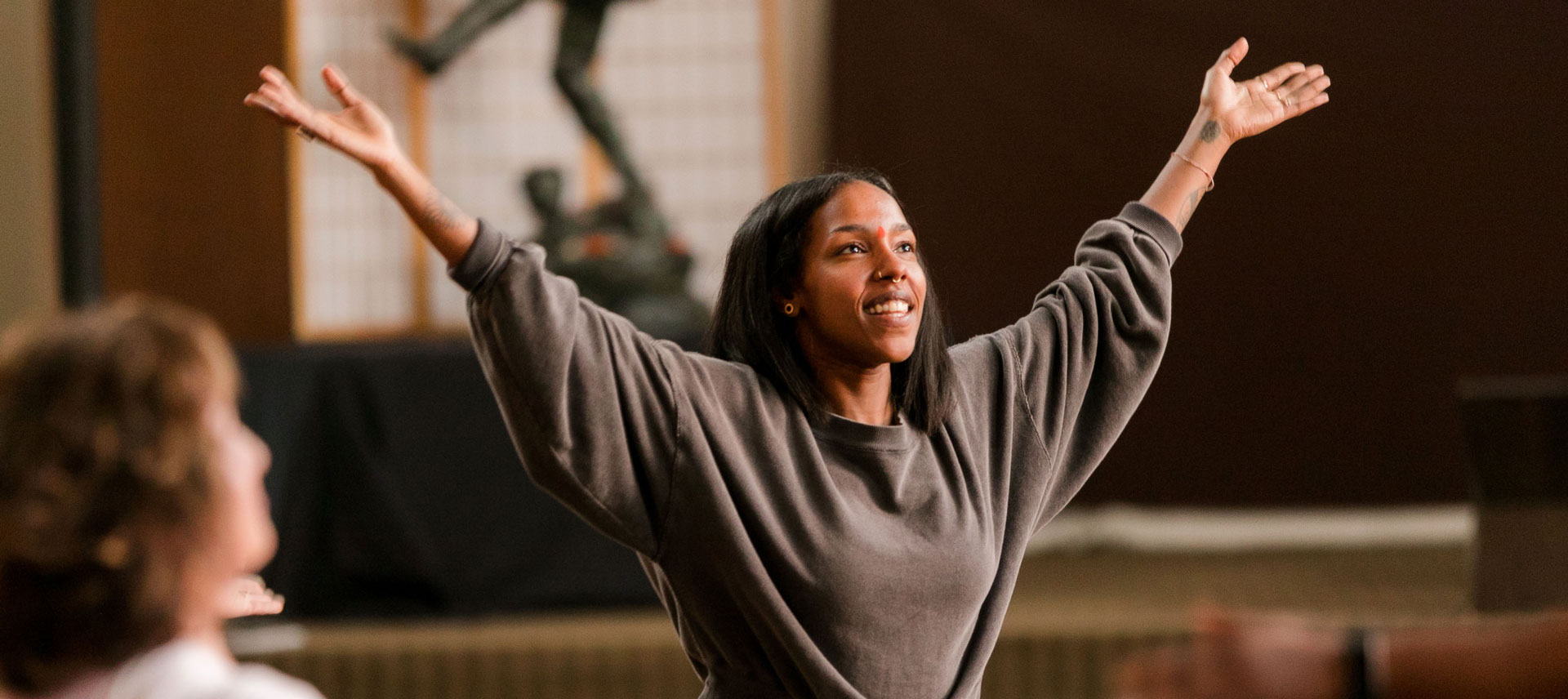 LISTEN TO THE DEPTHS OF YOUR EMBODIED WISDOM
"The restorative properties of the body are not bound by form." —Emilie Conrad
Join expert teacher in contemplative movement and dancer Robin Becker for an online experience of Continuum—a movement practice that recognizes the body as a living model of a biological process. Robin holds a safe and nurturing container for you to recognize, heal, and embrace the many dimensions of your being.
Through gentle frameworks of breath, sound, and simple movements, you will
Take a deep dive into the nourishing flow of renewal and creativity that exists within you
Discover restoration from within and reclaim your ever-present birthright of potential
Explore the intimate conversation between your body, senses, and awareness
Continuum informs and benefits all other movement practices including shiatsu, massage, yoga, dance—and the art of life itself. Program participants often report a sense of well-being, increased vitality, and great possibility.
Note This program is appropriate and safe for everyone at all movement levels and no prior experience is required. You will have access to the video recording(s) for 30 days after the program ends. All recordings will be available within 72 hours of the end of each session.
---
Program at a Glance
Program Theme
All Creative Expression
---
Presenter(s)
Robin Becker, MA, RSME, RSMT, teacher, dancer, and founder of Robin Becker Dance, studied Continuum with Emilie Conrad and Susan Harper and was selected to teach in 2001.
Full Bio and Programs