Online Program
There are no upcoming dates for this program.
CREATE TO LIBERATE
A Collaborative Event with Kripalu and Hollyhock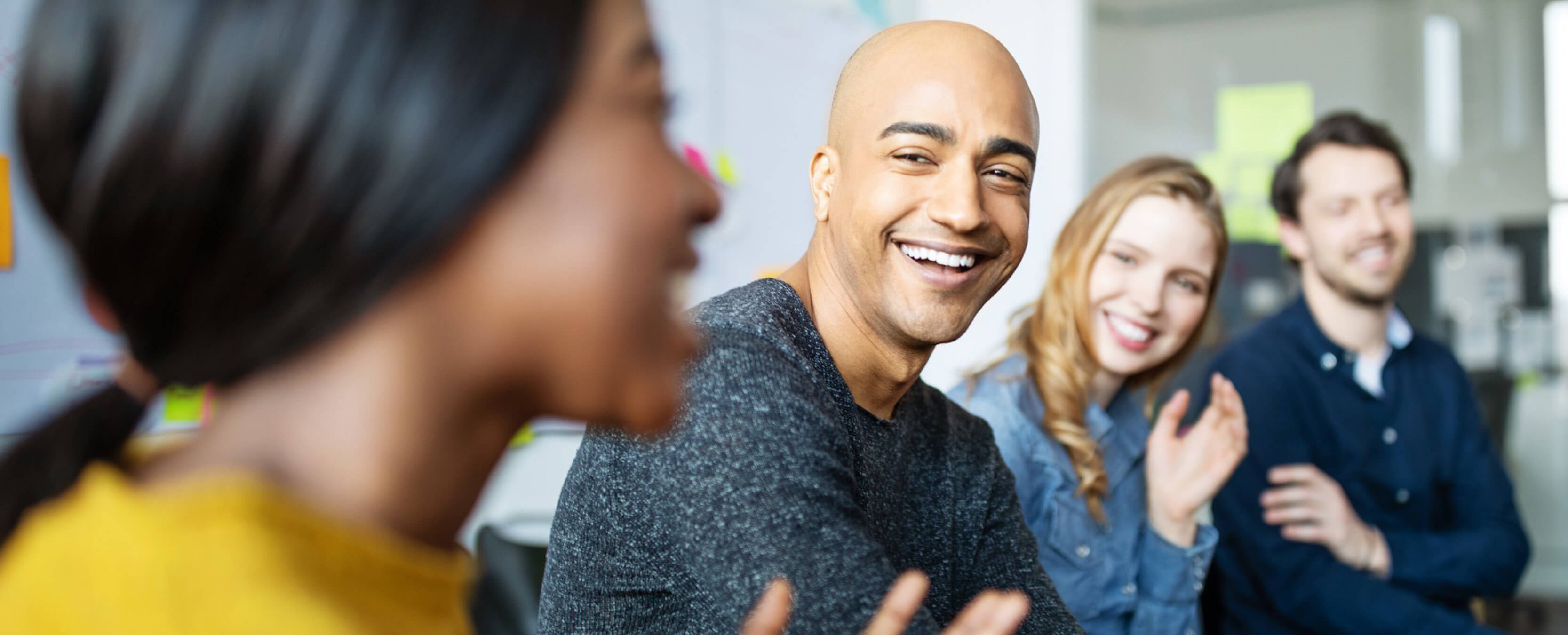 CONNECT TO A SENSE OF WONDER
Creativity is not reserved for the professional artist. Creativity is a means to meeting our individual and collective challenges, finding new and richer forms of self-expression, and cultivating joy.
This January, join new Kripalu presenters Khari Wendell McClelland and Rebekka Goldsmith in a creative collaborative event cohosted by Hollyhock. Through large and small group work, individual time, and lecture, work with nature, the arts, the role of power, and imaginative play.
Build a foundation for creative facilitation techniques and effective engagement with groups of people, as well as support your own personal creative growth. Explore themes and practices that engage body, mind, and heart as you work through your own personal development or practice for working with groups.
During this program you,
Deepen your understanding of power
Connect to tools of personal and collective liberation including gratitude, joy, curiosity, courage, storytelling, ritual, reflection, listening, and embodied knowing.
Use creativity as a personal and collective practice to build connection, strengthen resilience, and heal.
Expand your individual and collective creativity to live a more meaningful, just, joyful, and inter-connected life.
Note This program is a continuation of our January 15–17 Hope in the Apocalypse program. Registration in both programs is recommended, although not required.
Note All recordings will be available within 72 hours of the end of each session. You will have access to the video recording(s) for 30 days after the program ends.
---
About the Collaboration

This November 2020 through April 2021, Kripalu and Hollyhock are collaborating in a 6-month, online series to explore topics in conscious leadership, lateral and collective liberation, climate justice, and creative embodiment. Create to Liberate is the third in the series. More information on the rest of the collaboration is forthcoming. Sign up for Kripalu's email newsletter to stay updated.
For 48 years, Kripalu has been a leader in yoga- and mindfulness-based education. More than just poses on a mat, we believe yoga is an accessible practice that inspires connection, compassion, and joy.
Hollyhock is a Canadian not-for-profit leadership center with the mission of creating meaningful experiences to inspire personal growth and social transformation. Their vision is to achieve a future where people live in right relations with ourselves, each other, and nature—understanding that these are intricately connected.
---
Program at a Glance
Program Theme
Emotional Healing
---
Presenter(s)
Khari Wendell McClelland is an award-winning musician and sought-after facilitator who uses the arts and experiential activities for transformational learning.
Full Bio and Programs
Rebekka Goldsmith is a professional singer, group facilitator, and coach who believes that when we have full access to our voices, we unlock our creativity, awaken to our full capacity and catalyze deep and lasting change in our communities.
Full Bio and Programs
Monique Schubert, MFA and Kripalu-certified yoga teacher, uses her 20 years of experience as an artist and educator to develop yoga and mindfulness programs for schools, workplaces, and cultural institutions.
Full Bio and Programs