On Campus Program
The Energetics and Poetry of Yoga and the Body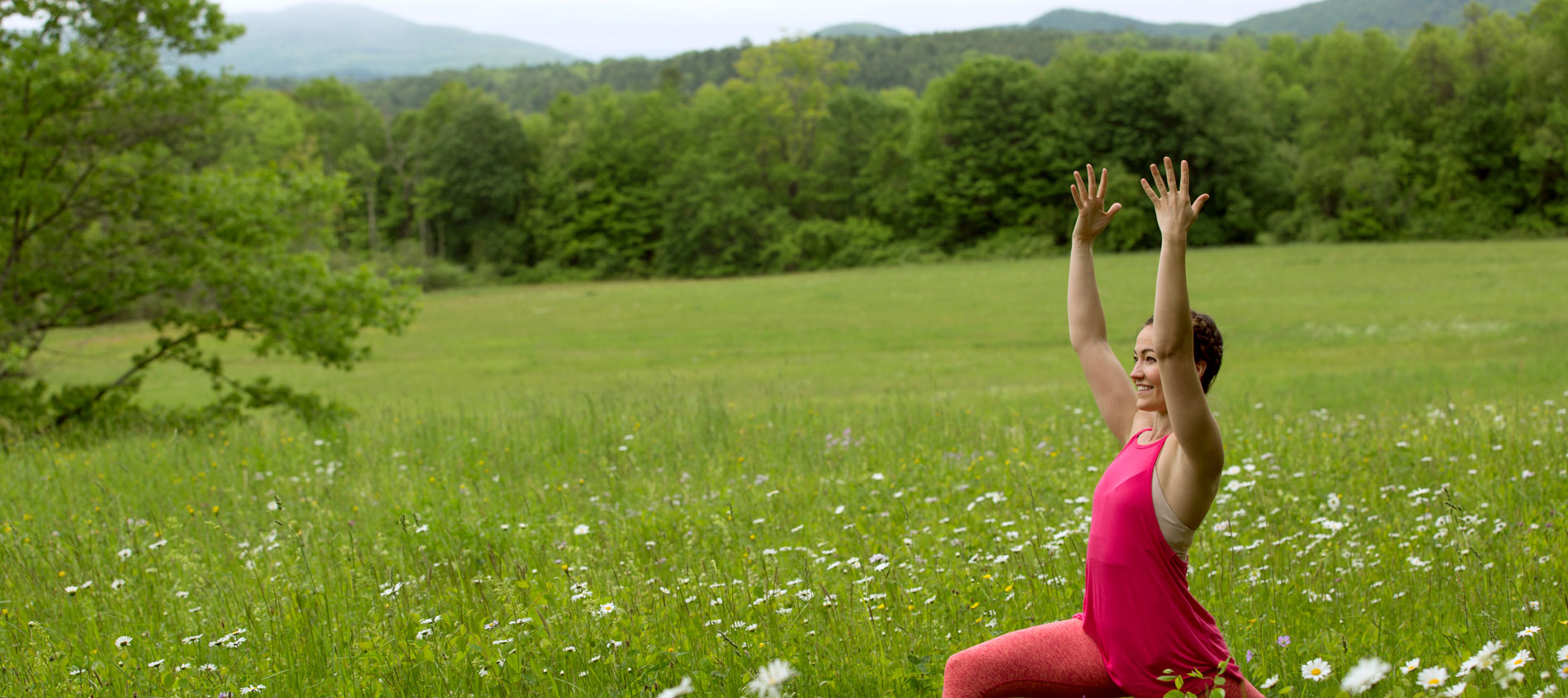 CREATIVITY IN MOTION
"Creativity is more than just being different. Anybody can plan weird; that's easy. What's hard is to be as simple as Bach. Making the simple, awesomely simple, that's creativity." – Charles Mingus
We are poetry in motion every time we lengthen our arms to the sky and root our legs to the earth. The more you can find flow, the more you can move effortlessly. When we learn the fine, granular energetics of the body and the precision of movement, we can unlock balance, strength, and creativity that lives beyond the limits we perceive.
Join Hawah Kasat and Phyllicia Bonanno for a program that challenges you to look at your body as if you are moving it for the first time. Engage in movements you've done a thousand times in brand new ways. Through yoga, restorative poses, meditation, writing exercises, and more, you will
Sweat, stretch, and find flow through masterful sequences that combine qigong, Sivananda, Jivamukti, and Iyengar-inspired traditions
Break down the energetics of the body and reimagine movement through blind-folded practices, wall sequencing, and subtle anatomy
Explore no-form free writing and poetry scribing to get unstuck and unleash your creativity
Practice guided meditation and pranayama drawn from ancient teachings.
Build community through group dialogue and sharing circles and write the stories tucked between your bones and nestled in your ligaments.
Note This program is open to all levels and ideal for those wanting to discover something novel, tap into their creativity, and find the freedom to go deeper in their practice. Please bring a journal for writing.
---
Included in Your Stay
| | | |
| --- | --- | --- |
| Daily Yoga Classes | 3 All-Natural Meals | Access to the Kripalu Grounds |
---
---
Presenter(s)
Hawah Kasat is an artist, author, educator, community organizer, and yogi who has been teaching yoga, mindfulness, social-emotional literacy, conflict transformation, the healing arts, and trauma-informed care to all types of students for nearly 20 years.
Full Bio and Programs
Phyllicia Bonanno is a yoga instructor, sound bath facilitator, and wellness content creator based in New Jersey and New York City.
Full Bio and Programs