On Campus Program
The Kripalu Approach to Ayurveda
An Introduction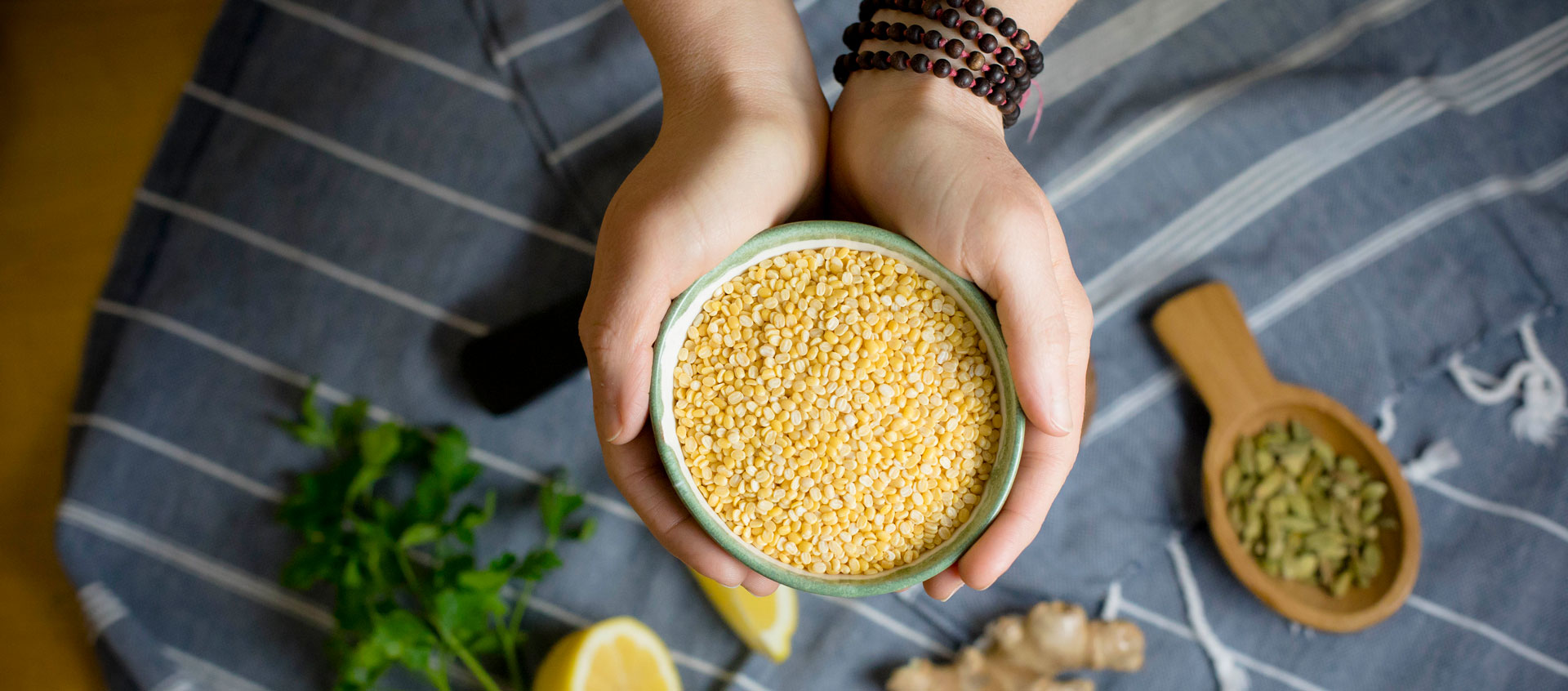 AYURVEDIC TOOLS TO CREATE THE LIFE YOU WANT
Interested in Ayurveda but not sure where to start?
Join Kripalu lead faculty member Erin Casperson for a deep dive into Ayurveda theory and practice. Erin invites you to develop an inner wisdom of how to navigate the changes of seasons and your life by exploring accessible daily practices that are supportive for all stages of life. You will learn all about the doshas and your unique constitution as well as
The Ayurvedic approach to digestion and food
How to stock your pantry for easy meal prep at home
Home digestive aids from kitchen spices to foods
Ways to tap into the rhythms of the day
Nourishing and cleansing sense care practices.
Return home with a newfound Ayurvedic approach to living well and with a reinvigorated self-care routine.
Note Please bring clothes, such as shorts and a tank top, that allow you to do a self-massage on your arms and legs. The program also includes an outdoor experience so participants should pack layers, sneakers, and outerwear appropriate for the season.
---
KRIPALU SIGNATURE
This program—developed and led by our own faculty with the Kripalu methodology in mind—is offered exclusively at Kripalu.
---
Program at a Glance
Yoga Experience
All levels
Program Theme
All Ayurveda
---
The Ayurvedic Art of Cooking Water with Erin Casperson
---
Presenter(s)
Erin Casperson, Lead Kripalu Faculty and Director of the Kripalu School of Ayurveda, is passionate about sharing how the ancient practices of Ayurveda can be applied to modern-day living.
Full Bio and Programs