Online Program
The Kripalu Approach to Courageous Communication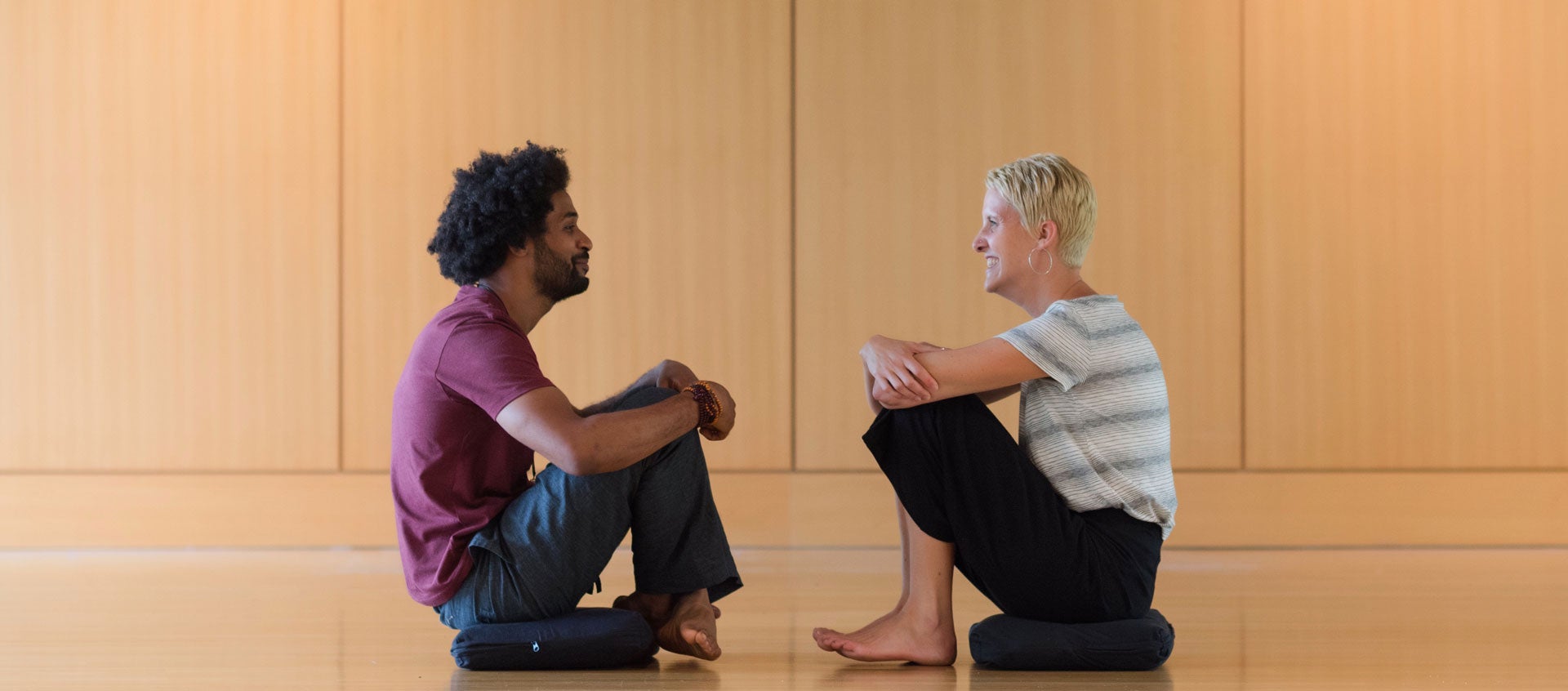 ACHIEVE THE GRACE TO HEAR AND BE HEARD
How would your life change if you were able to approach each of your interactions— including and especially the charged ones—with an empowered clarity?
Join Kripalu lead faculty Sadia Bruce for this signature program and radically enhance your ability to communicate powerfully and empathetically. Borrowing elements from Marshall Rosenberg's Nonviolent Communication, the work of Harville Hendrix, and key principles of Kripalu Yoga, this four-part online immersion roots itself in powerful practices to enable you to transmute ordinary exchanges into powerful portals of connection.
Through discussion, compassionate reflection, and sharing, learn
Meditative co-listening and attuned reflective listening
How to skillfully engage "I" statements
To enhance communication so that what you think, feel, say, and do are aligned
To engage in grounded, generative exchanges that are the foundation of a meaningful life.
When you skillfully lengthen the distance between stimulus and response—to borrow an idea from Viktor Frankl—you grant yourself, and those with whom you communicate, the space and grace to hear and be heard.
Note You will have access to the video recording(s) for 30 days after the program ends. All recordings will be available within 72 hours of the end of each session.
---
KRIPALU SIGNATURE
This program—developed and led by our own faculty with the Kripalu methodology in mind—is offered exclusively at Kripalu.
---
Program at a Glance
Program Theme
Personal Growth
---
Presenter(s)
Sadia Bruce, E-RYT 500, YACEP, is a lead Kripalu faculty, yoga teacher, and therapeutic movement specialist who offers compelling classes, workshops, and trainings.
Full Bio and Programs