Online Program
Kripalu Online Studio: Summer Bundle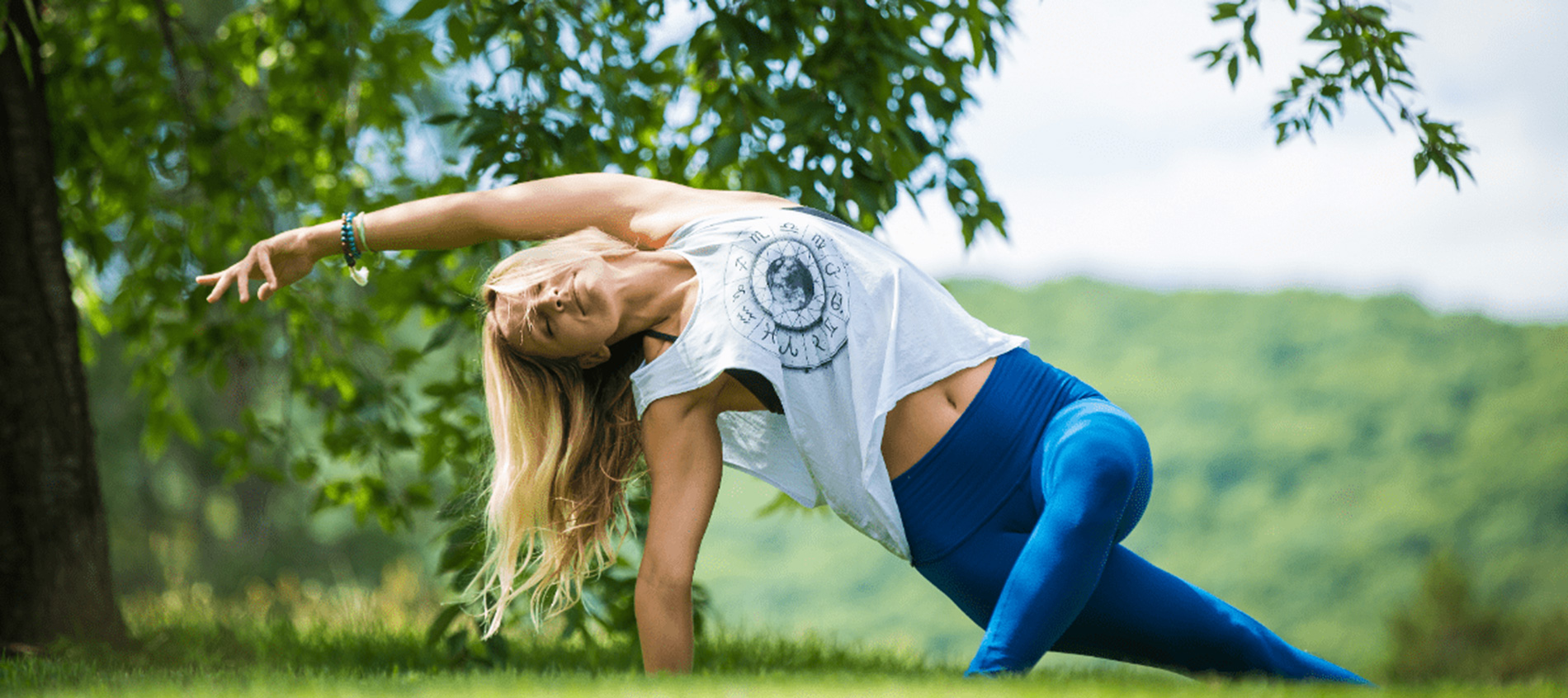 LIVE CLASSES ALL SUMMER LONG
This summer, take advantage of a special offer and join experienced and beloved Kripalu faculty for a brand-new opportunity to study, practice, and play in the Kripalu Online Studio. For less than $1 per class, drop into weekday classes all summer long with a mix of gentle, all levels, and vata balancing yoga, pranayama, meditation, and more. Learn from expert teachers as you listen and attune to the body, mind, and spirit; improve your physical, emotional, and mental health; and understand the practice of yoga more deeply, both on and off the mat.
Whether you are brand new to yoga or a seasoned practitioner, this three-month offering gives you a fun array of classes and workshops to choose from, and the opportunity to find your online community. Come as you are and embrace this chance to nurture yourself.
---
KRIPALU SIGNATURE
This program—developed and led by our own faculty with the Kripalu methodology in mind—is offered exclusively at Kripalu.
---
Monthly Themes
JUNE THEME: Shimmering Presence As we stand together at the threshold of summer, there is an invitation to return to presence. As the longer days casts light over our lives, the shimmering presence of aliveness calls us deeper into our practice, deeper into our breath, and deeper into the ways we show up and share our gifts with the world. This month, the Kripalu Online Studio invites you to shine the light of shimmering presence into all areas of your life and practice. Download the full June schedule.
JULY THEME: Cultivating Your Practice Summer is in full bloom and everywhere we look, nature showers us with a full expression of life force. Our lives and practice invite us into a fuller expression, providing an opportunity to tend to the gardens of our hearts, honor the seeds of intention we planted in seasons past, and weed out that which is no longer needed. Join us for daily practices to cultivate the most nourishing of growing conditions for life, both on and off the mat. Download the full July schedule.
AUGUST THEME: Celebrating Abundance What if each breath were a celebration of life? What if each pose were a celebration of our bodies? This month, we gather and flow in honor and in celebration of the practices that have healed, transformed, expanded, and changed our lives for the better. As the summer sun still shines high and bright in our hearts, let us pour ourselves into the infinite, radiant, and neverending abundance of love and compassion that is always here with each and every breath. Please check back for the August schedule.
Note Yoga is intermediate unless otherwise indicated on the schedule. Each class will have space for connection and integration which may include sharing in the chat, breakout rooms, and/or reflection prompts. The class recordings will be available within 72 hours of the end of the session, and you will have access to the entire month's recordings until the last day of that month.
Note Registration for the bundle gives you access to the Kripalu Online Studio classes for three calendar months: June, July, and August.
---
LOOKING FOR A MONTH-BY-MONTH PLAN?

The Kripalu Online Studio is offered as a bundle and as a month-by-month subscription.
---
Program at a Glance
Yoga Experience
All levels
Program Theme
Kripalu Yoga
---
Presenter(s)
From Kripalu Yoga teachers to Mindful Outdoor Leadership guides, our work is grounded in the Kripalu distinctive methodology, as taught by Swami Kripalu, whose very name means compassion.
Full Bio and Programs