Online Program
There are no upcoming dates for this program.
NAVIGATING ELECTION ANXIETY WITH RESILIENCE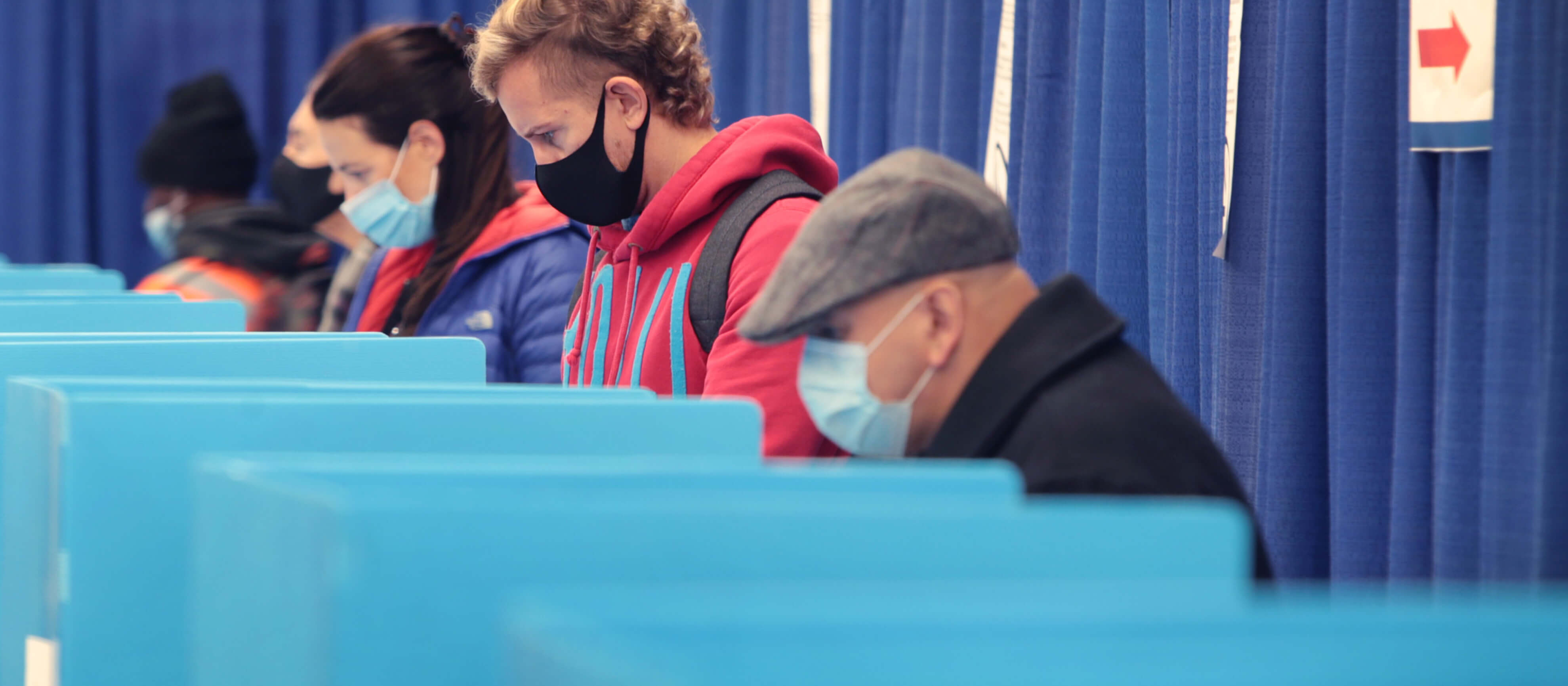 THE REALITY
A new survey from Gartner found that 47% of workers say the 2020 election has distracted them from doing their jobs. 33% of those polled said the election has caused them to spend more time getting political news at work, and 38% said they avoid talking to colleagues because of their political views.
That's a lot to take in. It's no wonder it feels like the weight of the world rests on voters' shoulders, leading to what Steven Stosny, a therapist and author, dubbed "election stress disorder" or ESD. Describing it in an article for Psychology Today, Stosny wrote that ESD is a kind of takeover of the rational "adult brain" by the emotional "toddler brain" which is "highly susceptible to emotional contagion; toddlers take on whatever negative emotions are around them, as any parent who has been tense or irritable near one can attest." The good news is that we have control over how we respond to election anxiety, general stress, and whatever challenges life may throw our way.
OUR CALL TO ACTION
Join long-time Kripalu presenter Sam Chase and learn to mindfully navigate the political anxiety plaguing our society. With the right tools to meet moments of adversity, it is possible to not just survive but also thrive. RISE, Kripalu's signature stress resilience program, distills 40 years of Kripalu wisdom and a decade of research into a practical program that gives you the essential tools for stress resilience.
In this one-day program, learn how to
Effectively navigate the fear of the unknown
Understand how to have compassionate, conscious conversations
Employ yoga-based mindfulness practices to avoid emotional contagion and social media and news overload
How you can make a difference in this uncertain time.
Note All recordings will be available within 72 hours of the end of each session. You will have access to the video recording for 30 days after the program ends.
---
Program at a Glance
Program Theme
Personal Growth
---
Presenter(s)
Sam Chase, MFA, E-RYT, author of Yoga and the Pursuit of Happiness, holds certificates in yoga and positive psychology from Kripalu and a master's degree from Harvard.
Full Bio and Programs