Online Program
Practice Yoga with Integrity & Embrace Yoga's Roots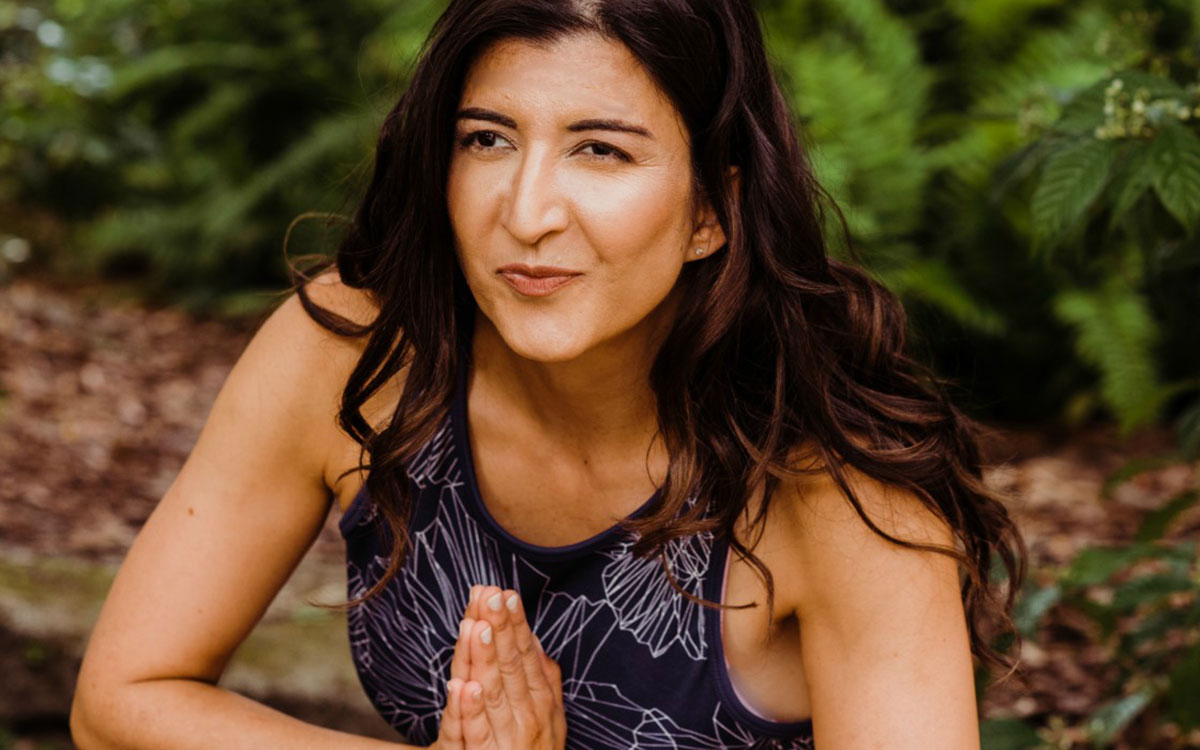 BECOME AN EMPOWERED PRACTIONER
This February, join Susanna Barkataki for an in-depth online workshop around her best-selling book, Embrace Yoga's Roots. Designed for yoga practitioners of all levels—from beginners to established teachers—this four-week online course was created to help you deepen your practice, and embody your passion to become an empowered yogi for yourself, your students, your organization, and your community.
Through guided instruction, yoga practice, courageous conversation, journal prompts, and dhyana (meditation), you will
Gain tools, resources, and a framework to inspire global empathy, respect yoga, and avoid causing harm by saying and doing the wrong thing or appropriating without intention.

Confidently take action steps to bring authentic yoga deeper into every moment of your life, home, studio, work, or organization, and be empowered to make a difference.

Learn how to integrate your personal values into your practice without disrespecting ancient yoga philosophy

Explore key practices to deepen your yoga, create equity, and make the impact you're here to create by learning, sharing, and embodying the roots of yoga for personal and social transformation.
As healers, teachers, educators, and yogis/yoginis, we have our work cut out for us right now. With a community of practitioners, join a healing space to authentically feel and express our emotions, to learn, share, release the pressure, allow the nervous system to settle, and breathe deeply as we recommit to skillful action. Leave with a blueprint for yoga practice and action!
---
Explore the Sessions
Session One Separation: Yogis, Power, and Privilege
Session Two Reflection: Yogis and Cultural Appropriation
Session Three Reconnection through Action: Appropriation to Appreciation with Creativity
Session Four Liberation: Yoga Ethics in Action Right Now
---
Program at a Glance
Yoga Experience
All levels
---
Presenter(s)
Susanna Barkataki, E-RYT, C-IAYT, is an Indian yoga practioner in the Shankaracharya tradition, educator, and founder of Ignite Yoga and Wellness Institute.
Full Bio and Programs