Online Program
There are no upcoming dates for this program.
QIGONG AND TAI CHI FOR SOUND SLEEP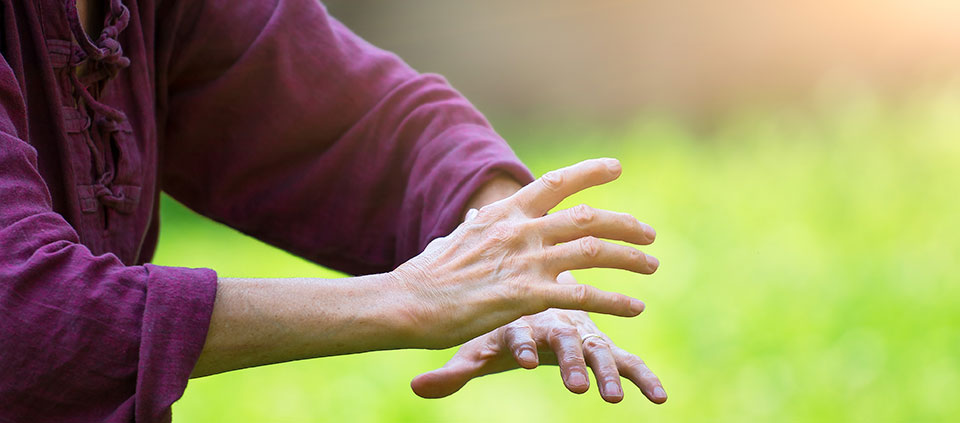 EVIDENCE-BASED ANCIENT PRACTICES
Sound sleep is essential for robust health and well-being and it is attainable. Drawing from the ancient wisdom of qigong, tai chi, and his personal experience, Master Yang, Director of Center for Taiji and Qigong Studies in New York, shows you how to neutralize and transform stress, anxiety, and physical pain to deep personal tranquility and balance in body and mind.
In this four-session, "hands-on," online program, explore sound sleep through
Gentle qigong and tai chi movements to cultivate relaxation and balance energy
Lying down qigong to develop deep relaxation
Spiral energy to alleviate tension and stiffness causing pain and impairing sleep
Standing meditation to identify and alleviate tension in stillness
Seated meditation contemplating abiding truths to transform stress to tranquility, strength, and wisdom.
Rooted in centuries of practice and validated by Western science, a recent NIH-funded study using Master Yang's qigong and tai chi program and his doctoral research demonstrated the significant positive effects of tai chi and qigong on experiencing better sleep.
With great humor and care, Yang Yang guides you through these movements and meditations to awaken your body's healing energy. Special guest Dr. Ana Krieger addresses the importance of sleep and how a mind-body approach can lead to sound sleep. Designed for all ages and abilities, this dynamic program is beneficial for both beginners and longtime practitioners.
Note You will have access to the video recording(s) for 30 days after the program ends. All recordings will be available within 72 hours of the end of each session.
---
"Ten stars (out of five)! Master Yang is a true teacher and an exceptional communicator; generous and kind."
— Kim L., past program participant
---
Preview the Program: A Free Hour-Long Session
Watch a recording of Kripalu's free event and learn more about Master Yang's methodology and Dr. Ana Krieger's research. If you do watch the video, we'd love to know what you think so we can create a program that fits your needs. Let us know what would be most helpful here.
---
Program at a Glance
Program Theme
Complementary Health
---
Presenter(s)
Yang Yang, PhD, is the founder of the Center for Taiji and Qigong Studies and a researcher and tai chi/qigong clinician, formerly at Memorial Sloan-Kettering Cancer Center in New York City.
Full Bio and Programs
Ana Krieger, MD, is a physician-scientist and the Medical Director of the Weill Cornell Center for Sleep Medicine.
Full Bio and Programs