On Campus Program
Relax and Renew
Learning to Teach Restorative Yoga, Level 1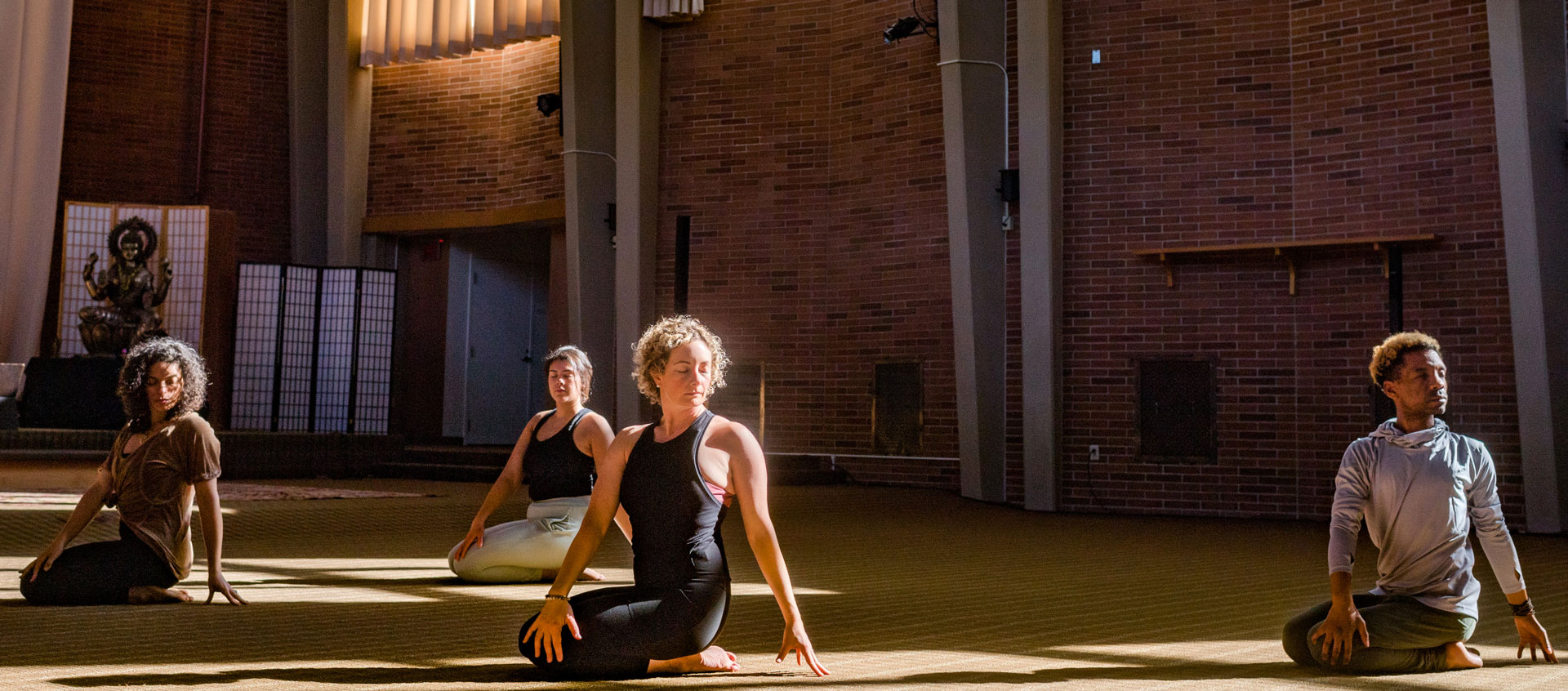 FOR YOGA TEACHERS AND SERIOUS STUDENTS
We work hard in our lives and while we might sleep, we rarely take time to rest. Restorative yoga poses help us relax and rest deeply and completely, benefiting the body's organ systems.
In this 30-hour training, learn the art and skill of teaching Restorative yoga, including
The physiology of relaxation
The physical, emotional, and spiritual aspects of restorative yoga
Special poses for menstruation, pregnancy, and menopause
How to sequence and teach a restorative yoga class.
Measurable results of relaxation include reduction of blood pressure, muscle tension, and fatigue, and improvement of immune function, digestion, fertility, and elimination.
Note It is recommended that program participants bring their own yoga mat and eyebag.
Required texts Judith Hanson Lasater, Relax and Renew: Restful Yoga for Stressful Times and Restore and Rebalance: Yoga for Deep Relaxation
Recommended reading Malcolm Gladwell, Blink: The Power of Thinking Without Thinking and Jonathan Haidt, The Happiness Hypothesis: Finding Modern Truth in Ancient Wisdom
---
Special Instructions
If you wish to be certified as a Relax and Renew® Trainer, you must fulfill the following requirements:
Attend all sessions. There are no exceptions so please do not schedule your flight at a time that requires you to leave the workshop early.
Complete a project to be submitted by mail approximately 12 weeks after the workshop.
Include $150 check (US funds only) at the time of submission of the project to cover the certificate, the time spent grading the project, and a lifetime listing on restorativeyogateachers.com.
---
Included in Your Stay
| | | |
| --- | --- | --- |
| Daily Yoga Classes | 3 All-Natural Meals | Access to the Kripalu Grounds |
---
Program at a Glance
Program Theme
Professional Training
---
Presenter(s)
Judith Hanson Lasater, PhD, is a physical therapist who has taught yoga since 1971. A founder of Yoga Journal magazine, she is the author of 11 books.
Full Bio and Programs