Online Program
Shakti Mantras
Tapping into the Great Goddess Energy Within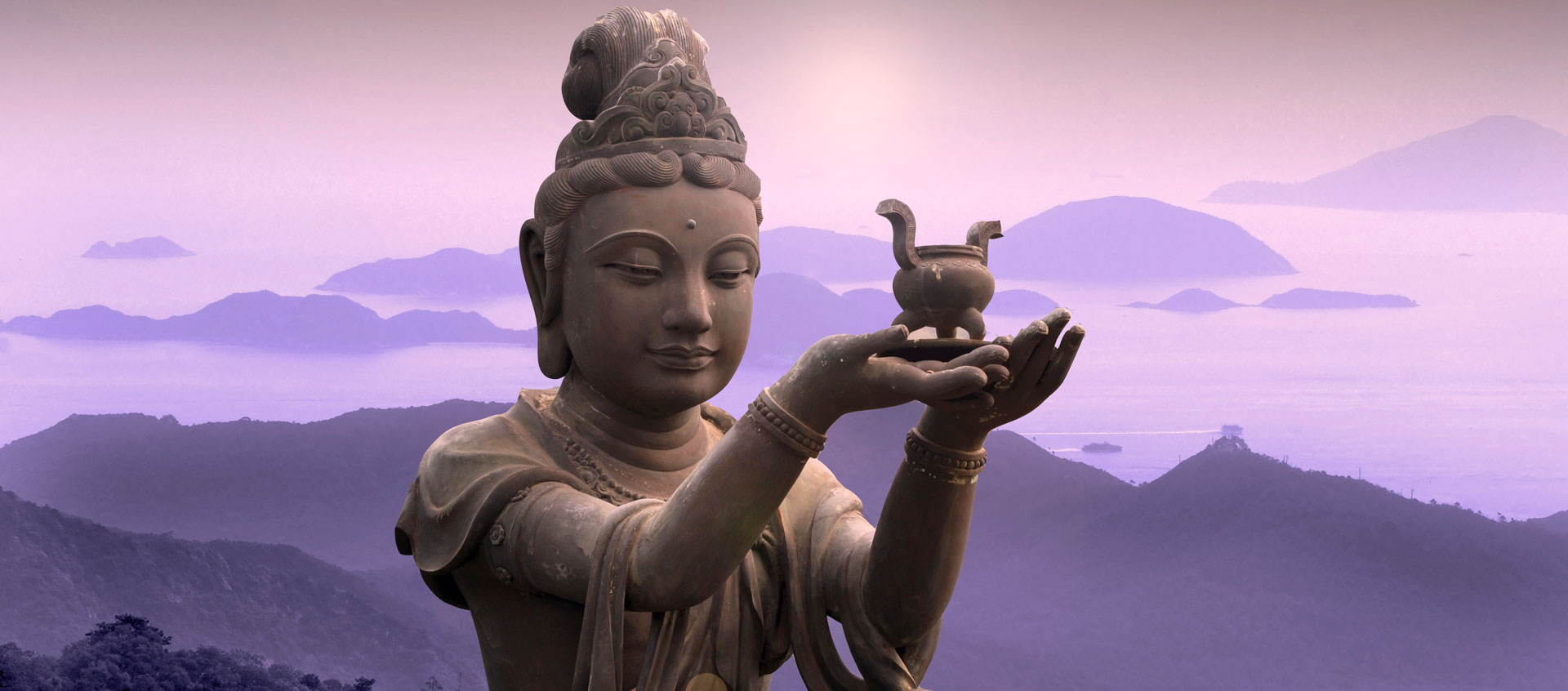 JOIN THE BOOK GROUP
Join Rajeshwari Gretchen Carmel, senior teacher in the lineage of Thomas Ashley-Farrand, for a six-week online journey into the Shakti mantras—ancient prayers chanted by the seers and sages of India to connect us with The Great Feminine. These mantras are packed with energy and intention and designed to help you merge with the dynamic feminine energy of love in all its manifestations.
Through dozens of Sanskrit mantras and Hindu myths in Ashley-Farrand's illuminating book, Rajeshwari will guide you to
Enhance your spiritual gifts
Lighten your karmic burden
Increase your prosperity and Shakti power.
Each online session consists of reading, discussion, group chant, and a Q&A session. Participants will learn Sanskrit goddess mantras with meanings and applications and simple instruction on correct pronunciation. Rajeshwari will also offer suggested weekly assignments, mantra disciplines, and steps to a successful home practice. A private Facebook group will be available for program participants to connect and share with one another.
Recommended reading Thomas Ashley-Farrand (Namadeva Acharya), Shakti Mantras: Tapping Into the Great Goddess Energy Within
Note Rajeshwari is a designated Yoga Alliance Continuing Education Provider whose course credit hours are honored by Yoga Alliance.
Note Tuition does not include a copy of Shakti Mantras: Tapping Into the Great Goddess Energy Within. You will have access to the video recording(s) for 30 days after the program ends. All recordings will be available within 72 hours of the end of each session.
---
Preview the Schedule
Session 1 - Chakras, Sanskrit, and Shakti & The Power of Knowledge and Speech
Learn how the ancient formulas of divine sound work and their connection to our energetic and spiritual physiology: the chakras, nadis, kundalini energy, classifications of shakti power, and karma. Become familiar with the Goddess Saraswati, the creation of the universe, and the light-filled Gayatri Mantra.
Session 2 - The Power of Consciousness and Spiritual Growth & The Power of Abundance
Understand the supreme feminine force of Goddess Parvati, consort of Lord Shiva, and her mantras of devotion, nourishment, and liberation. Experience the birth story of Goddess Lakshmi, with mantras of all types of abundance: beauty, prosperity, power, peace and truth. Meet the Celestial Healer, Dhanvantari.
Session 3 - The Power of Protection & The Power of Destruction of Negative Ego
Hear stories of Goddess Durga in her many forms, recite a famous hymn to Shakti from The Devi Mahatmyam, and learn effective mantras for protection, strength, and self-confidence. Explore Goddess Kali, the dark one, with her quick, powerful and sometimes unyielding mantras for difficult circumstances and spiritual evolution.
Session 4 - The Great Feminine with a Thousand Powers & The Power of Divine Love
Manifest joy and freedom on the spiritual path with the tantric foundational mantra of Goddess Lalita and become introduced to the Sri Chakra, the wheel of the universe itself. Invoke primal creative power, fulfill desires, and remove depression from the body and mind. Hear stories of Krishna and his beloved Radha with mantras of divine love and bliss.
Session 5 - The Power of Divine Compassion & The Power of the Divine Mother
Connect with the Tibetan Goddess Kuan Yin with magical stories and mantras of dynamic compassion. Chant to Goddess Tara, the Universal Mother, discover her primary form, and invoke protection from hindering forces, sickness, and disease, and much more. Expand consciousness and increase healing energy while you infuse the Earth with global peace.
Session 6 - The Misuse of Shakti Power & Shakti and Your Life
Learn the outcome of misused power. Celebrate awakened Shakti as it begins to respond to your conscious thoughts in powerful ways. Shakti leads to the Divine Beloved within, where all questions are answered, where all tears are dried, and where all love resides.
---
Program at a Glance
Program Theme
Chanting and Singing
---
Presenter(s)
Rajeshwari Gretchen Carmel, E-RYT-500, yoga and mantra teacher, dancer, Vedic priest, and yoga studio owner, has been teaching for more than 25 years.
Full Bio and Programs