Online Program
Tai Chi and Qigong to Balance Body and Mind
The Livestream Experience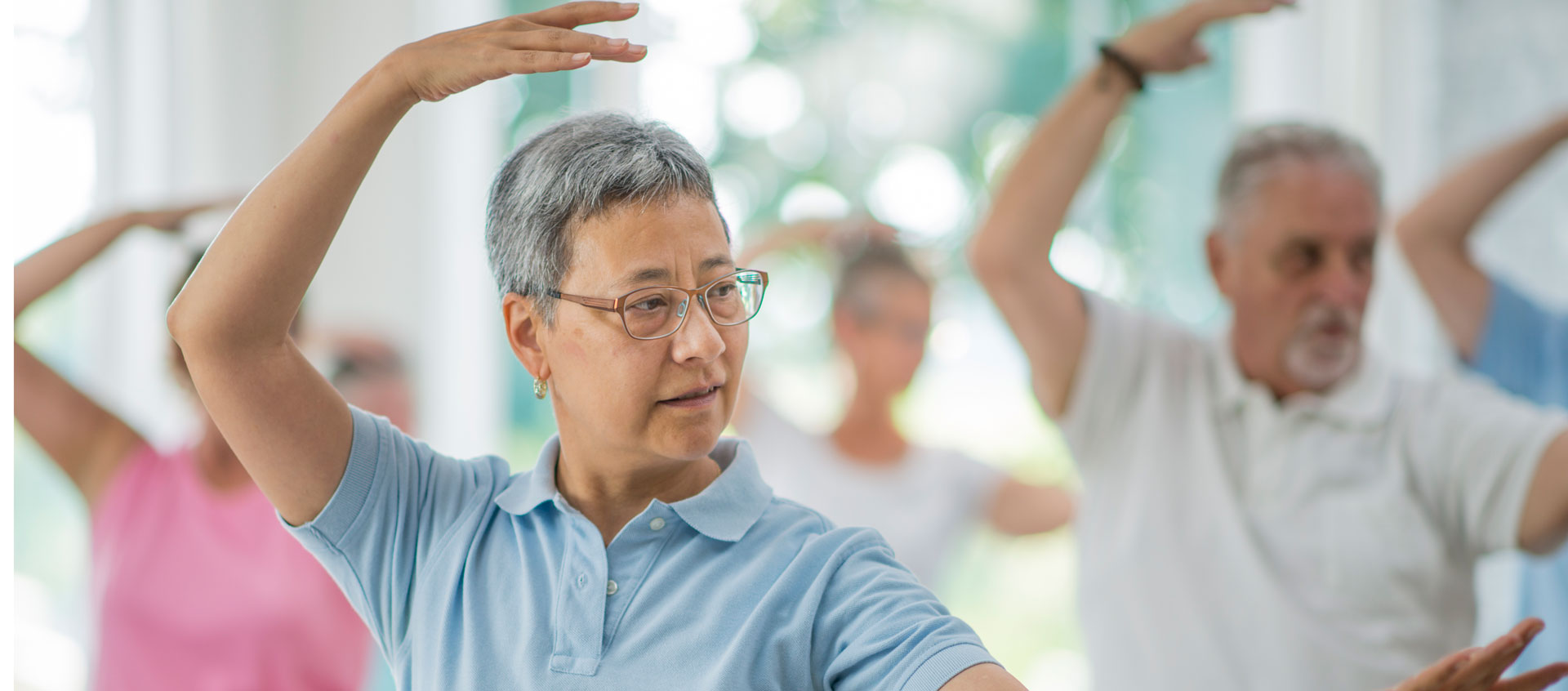 EVIDENCE-BASED ANCIENT PRACTICES
Rooted in ancient Chinese martial arts and philosophy, tai chi and qigong are essential to balancing the body and mind. In this comprehensive program, Master teacher Yang Yang demonstrates the positive effects in these areas. In 2000, his doctoral study with adults—an average age of 80 years old—measured 10 years younger on tests of functional balance and strength. This program also revealed significantly reduced stress and enhanced sleep in a National Institutes of Health study.
In this live three-day program livestreamed from the Kripalu campus, i
mprove your physical balance and emotional equilibrium as you
Cultivate relaxation in stillness and movement
Develop biomechanically-sound posture and alignment
Strengthen the body and enhance control of movement
Improve coordination through simple yet intricate movement
Experience the power of silence in understanding the roots of stress and poor mood
Learn to embrace and transform life challenges to strength and wisdom.
Dr. Yang will teach you simple yet profound tai chi and qigong meditation and movement practices to balance the body and mind. Dr. Leigh Hanke, a distinguished Physical Medicine and Rehabilitation Physiatrist from Yale Medicine, will join Master Yang to share her insight on balance. Gain practices you can take home with you and fit into your busy life.
Note
This program is suitable for all levels.
All recordings will be available within 72 hours of the end of each session. You will have access to the video recording for 30 days after the program ends.
Note Kripalu is delivering this livestream experience through a third party. When you purchase this program, you will be sent to union.fit and asked to create an account to complete your purchase and receive further details on accessing the program. All sales are final.
---
ON CAMPUS OPTION
Want to experience this program in person on the Kripalu campus? We are offering this program as both an on campus and online version.
---
Program at a Glance
Yoga Experience
All levels
Program Theme
Complementary Health
---
Presenter(s)
Yang Yang, PhD, is the founder of the Center for Taiji and Qigong Studies and a researcher and tai chi/qigong clinician, formerly at Memorial Sloan-Kettering Cancer Center in New York City.
Full Bio and Programs