Online Program
Tending the Winter Fire: An Ayurveda Immersion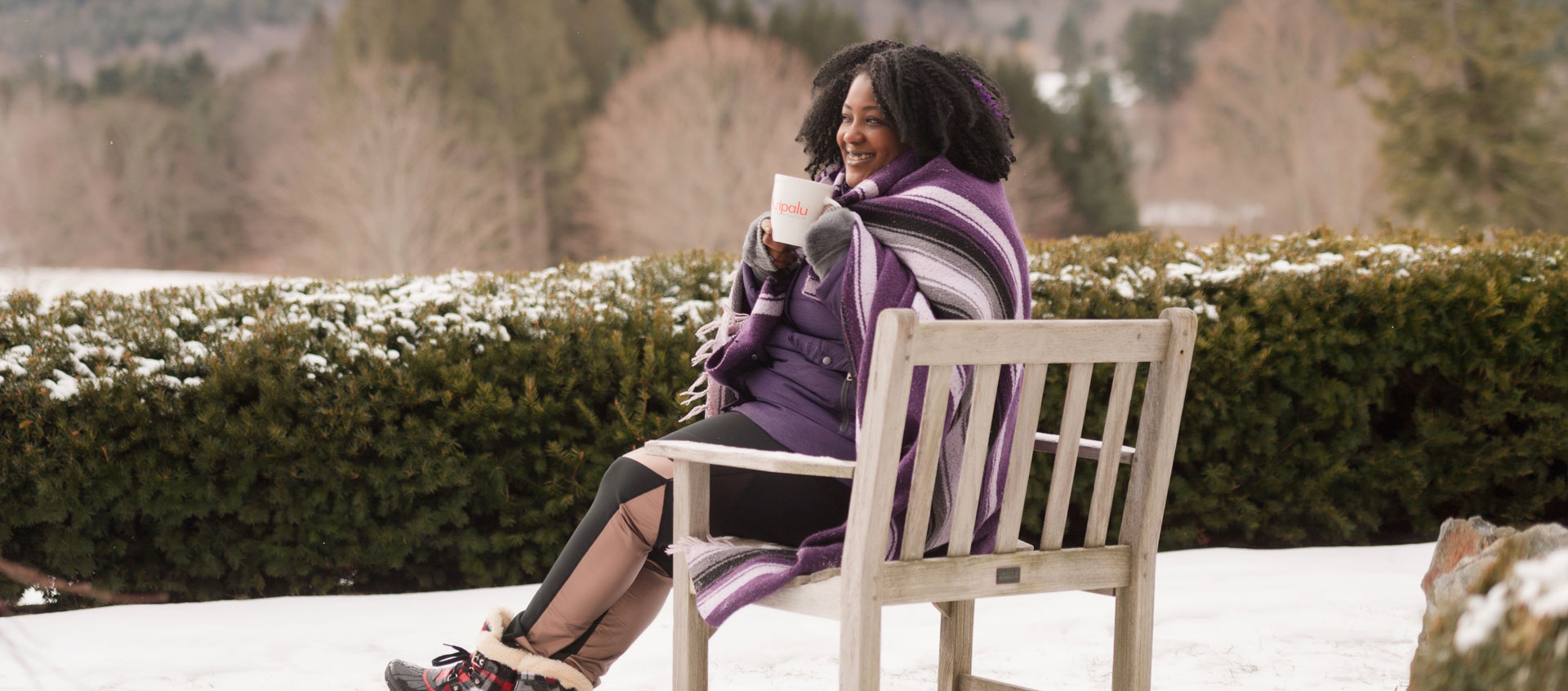 BUILD ENERGY FOR GREATER HEALTH
Winter is a time when our internal fire is burning its brightest in response to the cold, dry, and dark days. From an Ayurvedic perspective, winter is the building time of year—you might build a fire to stay warm, build a cozy bed for longer nights of sleep, build the pantry and root cellar to cook soups and stews, and build stores of energy in your body in preparation for energy output in spring and summer.
This January, join Kripalu faculty member and former dean of the Kripalu School of Ayurveda Erin Casperson for a three-week live online Ayurvedic winter immersion. Through lecture, meditation, cooking demonstrations, and more, you will learn how to
Build a space in your home for meditation and yoga practice
Create nourishing cozy teas and milks in the kitchen (vegan options provided)
Tend to the internal fires of digestion—related to both food and life's experiences
Find joy in winter when you struggle with the short days.
If you are inclined to rest, meditate, and stay warm this winter, this is the workshop for you. Let's get cozy and tend to our inner world.
---
Preview the Schedule
Week 1 Ayurveda Theory & Discussion
Understand through discussion and group work why winter is the nourishing time of year and how to implement a daily routine to support well-being through this cold dry time of year. Deriving from classical Ayurveda theory, you will learn how to tend the internal fires of digestion, transformation, and assimilation.
Week 2 Yoga Practice & Foot Massage
Building on the theory of the previous week, you will practice an Ayurveda-inspired, nourishing, grounding, and warming yoga practice that includes meditation and breathwork. By applying Ayurveda to your daily practice, you follow the natural inclination of winter to take it a little slower and warm your body from the inside out. Finish with a sleep supporting oil foot massage.
Week 3 "Milktail Hour"
Bring it all together over a warming grounding tonic of spiced (or vegan) milk and Ayurveda winter teas. Learn how to make teas for warming digestion and a quick homemade almond milk—spice it for a winter tonic!—to promote grounding and deep sleep. Join in setting intentions for how to thrive in the winter months while sipping your spiced milk with friends.
---
Program at a Glance
Program Theme
All Ayurveda
---
Presenter(s)
Erin Casperson, a 500-hour Kripalu Yoga teacher, is passionate about sharing how the ancient practices of Ayurveda can be applied to modern-day living.
Full Bio and Programs