There are no upcoming dates for this program.
Wisdom Rising Mandala Training Level 1
The Five Wisdom Dakinis
For everyone.
Experience transformation through the power of the mandala—a universal map for inner and outer balance, wholeness, and practical awakening. This training offers a journey into the Mandala of the Five Wisdom Dakinis, developed by Lama Tsultrim Allione to bring emotional transformation into alignment with the spiritual path.
WHAT YOU'LL EXPERIENCE
• Meditation
• Yoga
• Feeding Your Demons®
A template of wholeness, the mandala has as its basic structure the center and four directions, represented by five families of elements, colors, seed syllables, emotions, psychological types, and wisdoms.
This life-changing meditation retreat and celebration of the empowered feminine includes
Transmission of the Mandala of Five Wisdom Dakinis, midwives of the wild and wise feminine
The practice of Feeding Your Demons® to transform obstacles
Integration of the five elements through meditation
Yoga inspired by the mandala principle, cultivating balance through movement and embodiment
Chanting the five dakini seed syllables and mantras, accompanied by Nina Rao and her band
A special Saturday evening kirtan dedicated to the empowered feminine.
The Mandala of the Five Wisdom Dakinis transforms emotional patterns. It offers you a practical method of finding strength and clarity within while empowering you to become an effective change agent in the world. Return home rejuvenated, with the guidance you need to activate all aspects of your being, from your body to your creative life and spiritual realization.
Lopön Chandra Easton and Karla Jackson-Brewer, two of Lama Tsultrim Allione's most senior students, will be co-leading this year's Wisdom Rising retreat, diving deep into the practices taught in Lama Tsultrim's book of the same name. Lama Tsultrim is currently in a one year solitary retreat at Tara Mandala and therefore isn't teaching at Kripalu this year. For this reason, she asked Lopön Chandra and Karla to teach this deeply transformational work. This retreat offers in-depth teachings into the feminine principle in Buddhism as well as the meditation on the Mandala of the Five Wisdom Dakinis and explores various personal enhancement practices such as Feeding Your Demons, Mandala With Your Hands (various art projects), and integration with the elements, which are beautiful meditation practices done outside, weather permitting. All are welcome!
Note We are excited to have Nina Rao join us for sound and mantra practice, as well as a Saturday-evening kirtan performance.
Recommended reading Tsultrim Allione, Wisdom Rising; Feeding Your Demons; and Women of Wisdom (all available in the Kripalu Shop).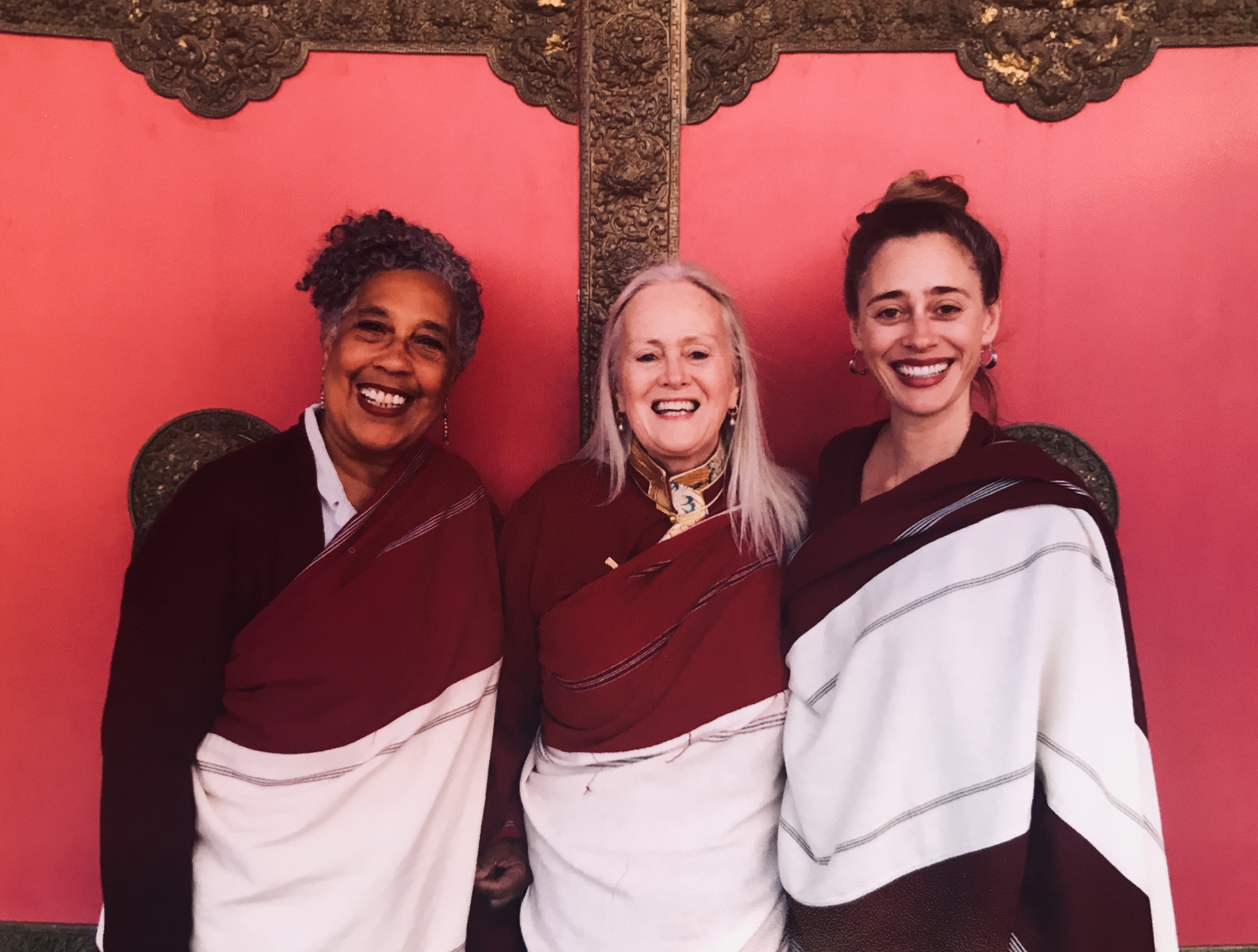 ---
Presenter(s)
Lopön Chandra Easton, teacher and translator of Tibetan Buddhism, is assistant spiritual director and lead authorized teacher for Tara Mandala, founded by Lama Tsultrim Allione.
Full Bio and Programs
Karla Jackson-Brewer, MS, a student of Lama Tsultrim Allione for 30 years, is an authorized Tara Mandala teacher and has assisted with many chöd retreats.
Full Bio and Programs
Nina Rao learned traditional chants from her grandfather in a village in south India when she was a young girl.
Full Bio and Programs