Online Program
Write for Life
A Special Prepublication Event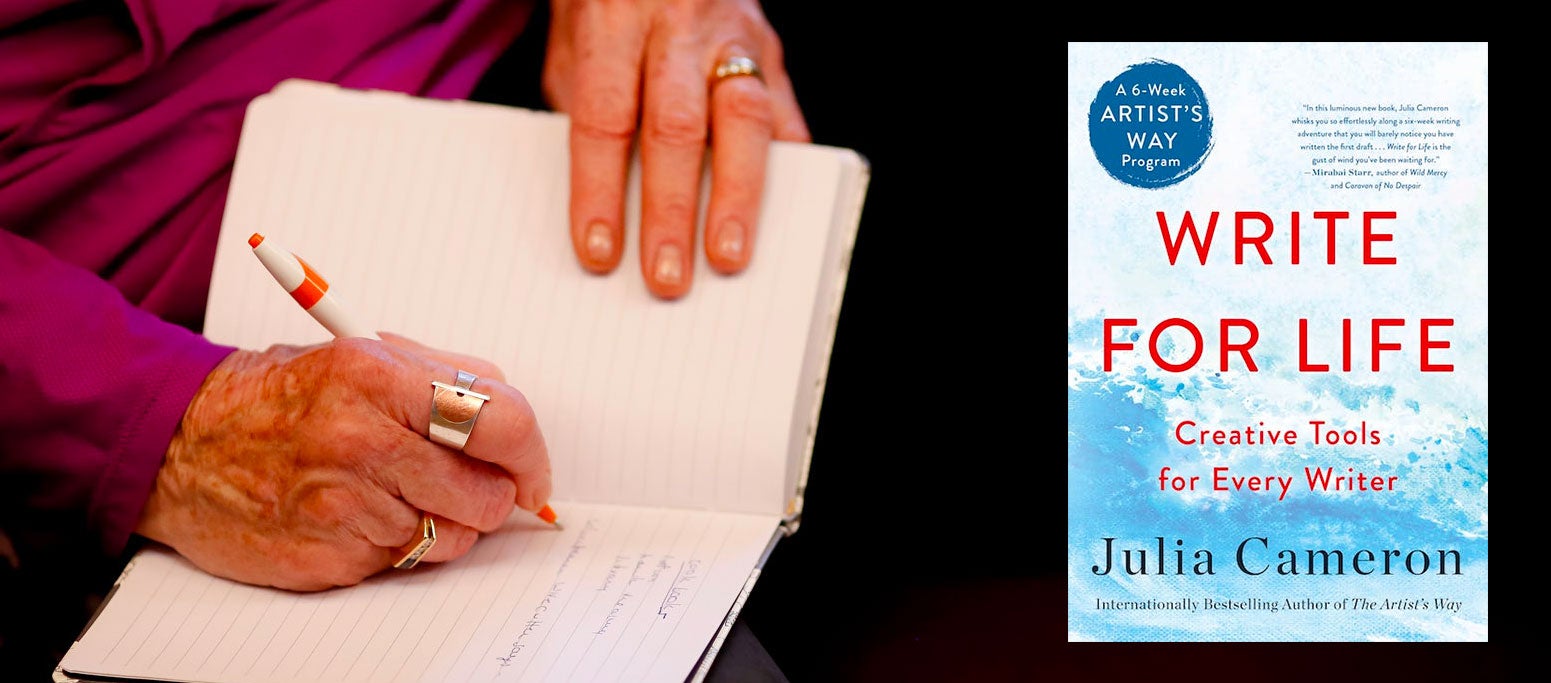 Preorder a copy of Julia's newest book Write for Life here.
Julia Cameron has been teaching the world about creativity since her seminal book The Artist's Way first ignited the conversation around art. In her latest book, Write for Life, Julia turns to one of the subjects closest to her heart—the art and practice of writing. This latest creative guide in the Artist's Way Series will
Introduce and expand on powerful tried and true tools

Gently guide you through many common creative issues—from procrastinating and getting started to dealing with doubt, deadlines, and crazymakers
Help you reach your goals whether your project is a novel, poetry, screenplay, standup, or songwriting.
With the learned experience of a lifetime of writing, Julia gives you practical tools to start, pursue, and finish your writing project. Write for Life is an essential read for aspiring writers, or for writers who have completed The Artist's Way and are looking to continue their creative journey.
Note Program participants will receive an excerpt from Write for Life when they sign up. Class recording(s) will be available within 72 hours of the end the session. You will have access to the video recording(s), as well as an email address for questions, for 30 days after the program ends.
---
Preorder Write for Life
Write for Life is available for preorder at Odyssey Bookshop in South Hadley, Massachusetts.
---
---
Presenter(s)
Julia Cameron, author of 40 books, is a songwriter, memoirist, novelist, award-winning playwright, and poet with extensive credits in film, television, and theater.
Full Bio and Programs