Online Program
Yoga for Peace
The Livestream Experience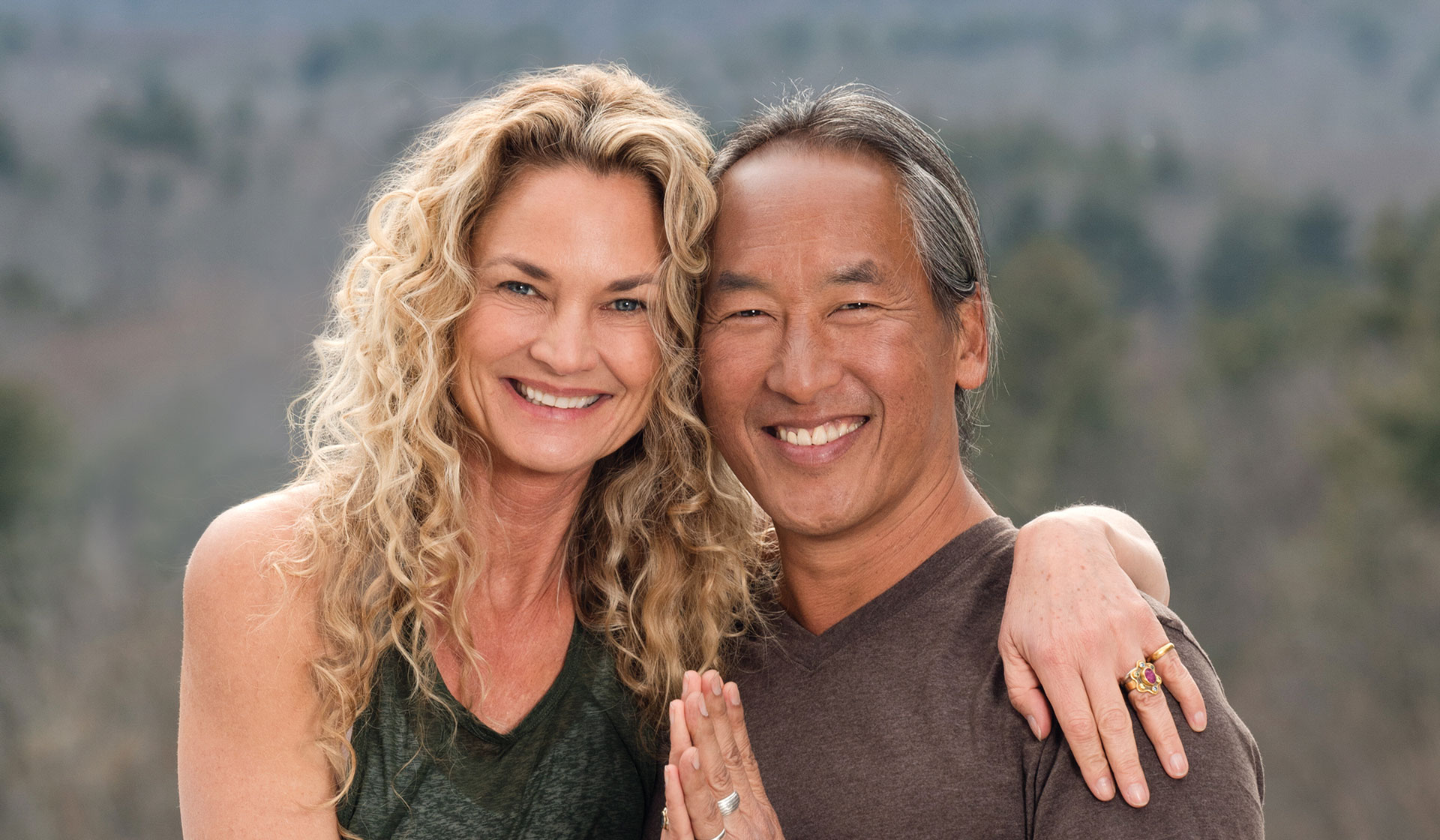 DEDICATION AND JOY IN MOTION
Transitions between yoga poses are metaphors for transitions in life.
—Colleen Saidman Yee
Join acclaimed yoga teachers Rodney Yee and Colleen Saidman Yee for an immersive, interactive livestream experience. Dive deep into an energetic practice as you explore the connection between yoga on the mat and living a life of service and peace.
Through asana, pranayama, and meditation, learn how to
Engage in self-care and introspection
Develop vigor, courage, and equanimity
Serve with compassion and wisdom.
The foundation for selfless service does not include anger, confusion, or exhaustion. It is through your yoga practice that you can restore yourself to a place of wholeness and peace. Through profound listening and steady practice, you have everything you need to do the next right thing.
Read "The Yoga of In-Between Moments".
Note Kripalu is delivering this livestream experience through a third party. When you purchase this program, you will be sent to union.fit and asked to create an account to complete your purchase and receive further details on accessing the program. All sales are final.
Note Registration for this program gives you access to all live-streamed sessions from the Kripalu campus.
Note You will have access to the video recording(s) for 30 days after the program ends. All recordings will be available within 72 hours of the end of each session.
---
ON CAMPUS OPTION
Want to experience this program in person on the Kripalu campus? We are offering this program as both an on campus and online version.
---
Program at a Glance
Yoga Experience
All levels
---
Presenter(s)
Rodney Yee is the cofounder, with Colleen Saidman Yee, of the Gaiam Yoga Club, and the creator of dozens of yoga DVDs.
Full Bio and Programs
Colleen Saidman Yee, christened "the First Lady of Yoga" by the New York Times, leads trainings around the world with her husband, Rodney Yee.
Full Bio and Programs