Online Program
YOGA RETREAT FOR WOMEN OF COLOR
Listen, Dance, and Pray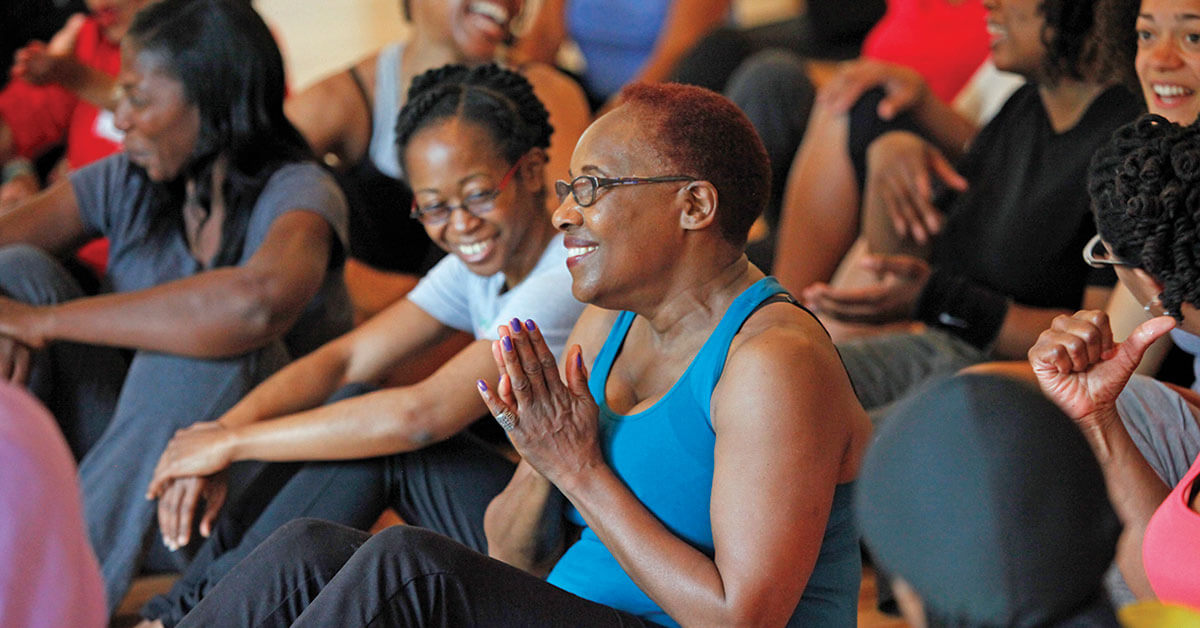 AN ANTIDOTE FOR MODERN LIFE
"I mostly want to remind her of the recipes of healing and give her my own made-on-the spot remedy for the easing of her pain. I tell her, 'Get a pen. Stop crying so you can write this down and start working on it tonight.' My remedy is long."
—bell hooks, Sisters of the Yam: Black Women and Self-Recovery
Join Maya Breuer, Kiesha Battles, and others at Kripalu's annual Yoga Retreat for Women of Color—this year online! With a community of women, embrace being radically alive, surviving, and methods to stay sane and whole during these challenging days.
Through breathwork, art, movement, and yoga honor the body, mind, and spirit. Move in a way that allows you to remember how to move. Lean in!
Note All recordings will be available within 72 hours of the end of each session. You will have access to the fourvideo recordings for 30 days after the program ends.
---
Program at a Glance
Yoga Experience
All levels
Program Theme
Kripalu Yoga
---