Online Program
There are no upcoming dates for this program.
Yoga Retreat for Women of Color
Sacred Feminine-Goddess Oshun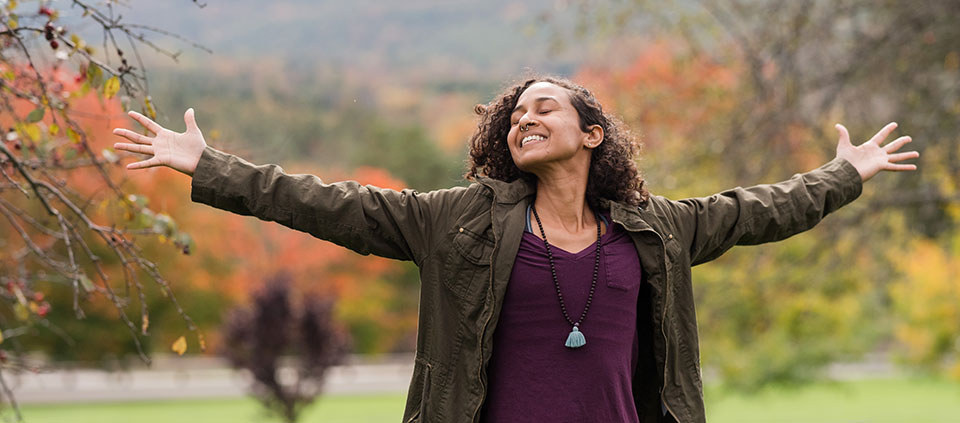 STEP INTO YOUR HAPPINESS
honey, sunflowers, oranges yellow, gold, coral, amber smiles, laughter, sharing our genuine voices
This summer, join Maya Breuer, Kiesha Battles, and others for Kripalu's annual Yoga Retreat for Women of Color—this year online! With a community of women, experience a journey to happiness by going within to explore sacred aspects of the goddess Oshun—the goddess of divinity, femininity, fertility, beauty, and love. While she may at times hide within, with the proper methods Oshun can help guide us toward reaching feelings of joy and happiness unbound.
Through dance, breathwork, art, movement, and yoga travel within and dive into self-love, conscious thought, creativity, health awareness, and the sacred feminine!
Note You will have access to the video recording(s) for 30 days after the program ends. All recordings will be available within 72 hours of the end of each session.
---
Program at a Glance
Yoga Experience
All levels
---