Online Program
There are no upcoming dates for this program.
TRAUMA-SENSITIVE YOGA FOUNDATIONAL TRAINING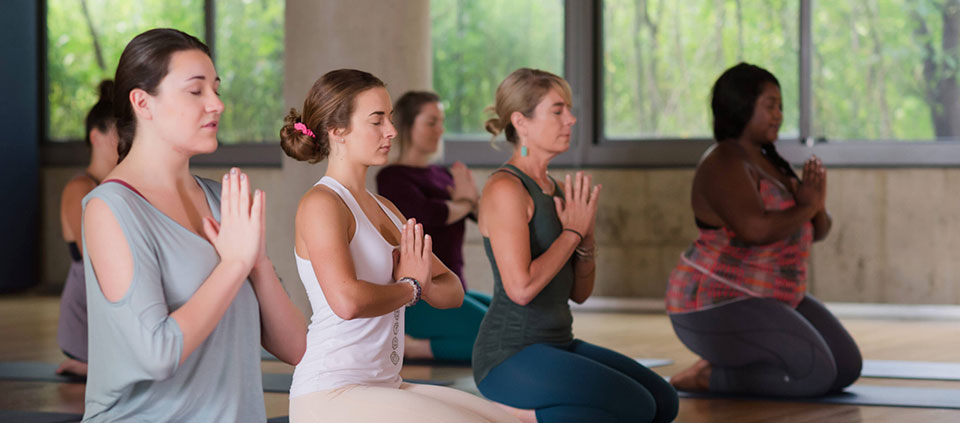 EVIDENCE-BASED TREATMENT THROUGH ANCIENT PRACTICES
Having a clear and capable understanding of teaching trauma-informed yoga is essential for practicing teachers. Kripalu is pleased to host, this time online, David Emerson and Jenn Turner of the Trauma Center-Trauma Sensitive Yoga for their Foundational Training program.
Based on central components of the hatha yoga, Trauma Sensitive Yoga teaches a series of physical forms and movements modified to maximize experiences of empowerment and to cultivate a more positive relationship to each student's own body. without the use of physical hands-on adjustments. Rather, Trauma Sensitive Yoga presents opportunities for participants to be in charge of themselves based on a felt sense of their own body.
---
About this Program
Designed for yoga teachers, social workers, educators, mental health professionals, and other service providers, this training promotes a deepening understanding of the complexities of systemic and interpersonal trauma, the impact of complex trauma on the nervous system, and how a trauma-sensitive practice of movement and breath can assist in integrating healing.
Through lecture, Q&A, and guided practice this program explores
The latest trauma theories and neurophysiology
Theoretical underpinnings and methodology of TCTSY
An in-depth look at studies involving TCTSY
Opportunities to practice the material.
Note This weekend training qualifies as the prerequisite for the 300-hour Trauma Center Trauma-Sensitive Yoga certification program. Learn more about the certification.
Note This program is for professional development and learning. We recognize that although many of us may have experiences of trauma the time we spend together will not be an intervention for our own individual healing. Talking and learning about trauma, even in the context of a training, can be triggering.
Note You will have access to the video recording(s) for 30 days after the program ends. All recordings will be available within 72 hours of the end of each session.
---
Program at a Glance
Yoga Experience
Intermediate
Program Theme
Therapeutic Yoga
---
Presenter(s)
David Emerson, coauthor of Overcoming Trauma through Yoga and author of Trauma-Sensitive Yoga in Therapy, is the cofounder of the Center for Trauma and Embodiment at Justice Resource Institute.
Full Bio and Programs
Jenn Turner, RYT, LMHC, TCTSY-F, is a Kripalu Yoga teacher and psychotherapist who cofounded the Center for Trauma and Embodiment at JRI.
Full Bio and Programs