Kripalu Nutrition & Food Philosophy
Every meal at Kripalu is prepared by people who care deeply about the health of the planet and our bodies.
Quality. We begin with the most nutritious, least processed, freshest foods—local, seasonal, organic, and delicious.
Intention. Kripalu foods were meant to be eaten mindfully—each mouthful is to be savored.
Nourishment. Eating healthy is healing and nourishing for the body, mind, and spirit.
Love. Our food choices affect our relationships with the planet and with our fellow human beings. It's all love, and it's all yoga.

UPCOMING PROGRAMS—ON CAMPUS & ONLINE
---
From cook-along evening workshops with Jeremy Rock Smith to whole-body Ayurveda-inspired programs, there is a wide variety of ways to experience cooking and nutrition with Kripalu.

THE KRIPALU BAKERY
---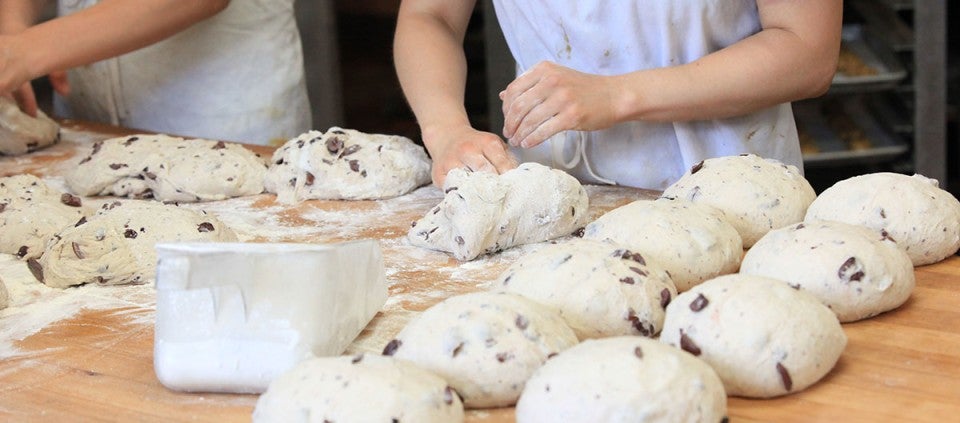 From sourdough bread to scones, all the deliciousness happens in the Kripalu Bakery. Explore the origins and secrets of the sourdough in an interview with Kripalu's Bakery Supervisor, Daniel Dillon. Read Now.

KRIPALU RECIPES & ARTICLES
---
You Might Also Be Interested In