Tapping My Inner Moxie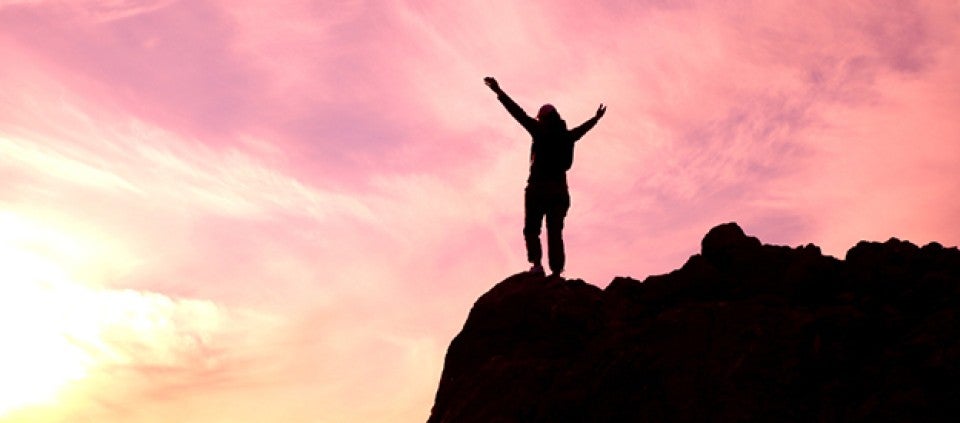 "Don't be too timid or squeamish about your actions. All life is an experiment. The more experiments you make, the better," said Ralph Waldo Emerson.
Emerson was 39 when he wrote this. I'm 40, pursuing a post-graduate semester in writing at Warren Wilson College in Swannanoa, North Carolina. His words are my mantra as I turn up the fan in my dorm room to block out the sounds of students laughing, reunited. I hurry in and out of the shared hallway bathroom, dank with mold and the smell of planter's warts, rather than linger to chat.
I was here 12 years ago, at age 28, to receive my MFA in Creative Writing. It was summer, and I'd hoped to be on the New York Times best-seller list by age 30. Now it's winter and I hope to make it unscathed through the 10-day residency, followed by five months of correspondence with a faculty supervisor.
My yoga practice allows me to rub up against versions of myself I may not like, versions I'm tempted to judge: how shy I feel in new gatherings, how desperate my need to fit in, yet how strong my urge to duck out of potentially awkward circumstances. But it's one thing to rub up against self-judgment on the mat, another to meet it head-on among strangers.
In the cavernous dining hall, I sit alone, pretending to read. At the meet and greet, I'm the first one there and pretend to be fascinated by the trees outside until more people arrive. Once they do, I pretend to be fascinated by the dish of olives on the wine table. I drink wine, though this usually isn't a good idea. I'm an only child challenged by making new friends again, stymied by third-grade cool girls in pink. I can't get my turn on the swing.
I've made a terrible mistake, I say to the olives.
The more mistakes you make, the better! Emerson replies.
The new students read their work after wine and whoop for one another. "Who are you?" they ask me, not unkindly. My urge to be recognized surprises me. I sound show-offy in my repeated introductions. I don't have long—30 seconds to make my case. "I teach writing," I say. "I was here 12 years ago." But I've failed to grasp their attention; they nod and turn to the next bit of cocktail conversation.
There's a lovely river walk, I overhear, but rather than ask for directions, I try to find it myself. I walk in a circle and end up back in the dorm of people who know each other already.
I call my boyfriend and my mother and sulk. "You're not in your twenties anymore," they both remind me. "And that's okay."
"It takes chutzpah," says my mother. "Moxie. That's a good thing."
Moxie. I haven't heard this word in a while, meaning "force of character, determination, or nerve." What does it mean to be brave, to have moxie? How can I stay with my discomfort instead of running away?
The shift comes with yoga, as often is the case. There's a vinyasa class at 7:00 am in a church basement on campus, and I go, just to remember the familiar poses and feel my limbs on the mat. There, I allow myself to consider: Why am I unmoored here?
Because I'm out of context. I'm unknown by others, and so I feel like I disappear. I'm no longer myself.
But that's ridiculous, I conclude as I lie in Savasana. And also, I can try to talk to people more.
I repeat my story enough times that we start to remember each other and find common ground. I ask how to get to the river and it's lovely, after sitting inside with ideas all day. There's a bamboo forest and a pasture of cows, chickens in a coop that come racing my way. I'm known again, which is to say, I remember who I am in a strange place. I'm one of them—a writer, an experimenter, making mistakes along the way.
© Kripalu Center for Yoga & Health. All rights reserved. To request permission to reprint, please e-mail editor@kripalu.org.
Lara Tupper, MFA, is the author of two novels, Off Island and A Thousand and One Nights, and Amphibians, a linked short story collection forthcoming in 2021.
Full Bio and Programs