Finding Fellow Travelers on the Journey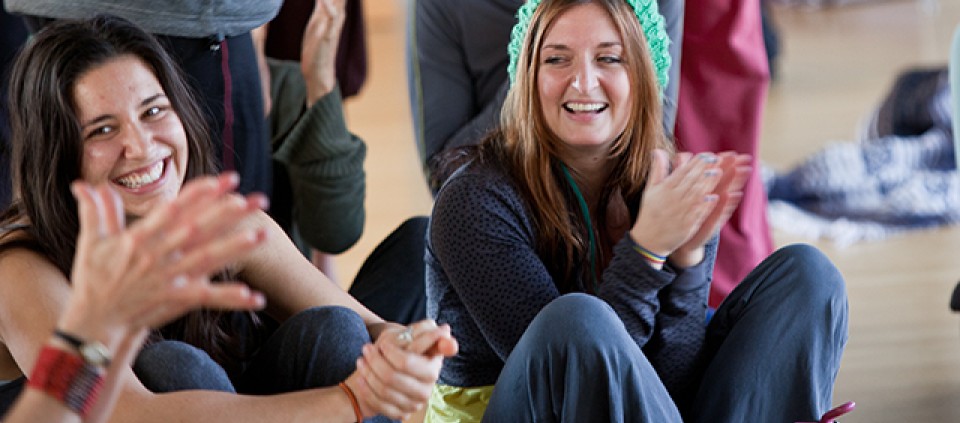 by Reyna Eisenstark
Many years ago, one summer, I took a bike trip for five days through Vermont. When I think about that trip, it's never the actual riding I remember. It's how all of us would arrive at our inn each afternoon, exhausted, filthy, and starving, and sit there eating huge plates of food and laughing. How we would recount the ways in which we'd gotten lost along the route, even if we'd all been lost together. How we would tell each other stories from our lives.
In just a few days, these perfect strangers had become my people: We had climbed the same impossible hills, felt the same perfect silence on country roads, delighted in the same grazing cows. This is the bond that comes from any shared experience, the bond that transforms strangers into something else: fellow travelers.
The curious thing is that your fellow travelers are often people you would never know in your actual life. You would never have been brought together but for this experience. These kinds of bonds form all the time: at baseball games, in yoga classes, at AA meetings. Everyone is there for a specific reason, and everyone simply gets you. And you look around, sometimes shyly, at these strangers, who are gathered together to experience the same kind of joy or comfort or relief that you are, and feel connected.
That's what comes to mind when I think about the environment Aruni Nan Futuronsky creates in the Inner Quest Intensive. The first night, we all stood outside the program room, looking around, nervous and excited, random strangers who had come together for a whole range of reasons. After a few days of laughing, dancing, crying, and, most especially, breathing, together, our connection was palpable.
In fact, when I think back, what stays with me most are simply the times that we gathered together on the floor, sitting in our rumpled yoga clothes, unselfconsciously leaning in toward each other, all part of the same (sometimes challenging, often exhilarating) experience. And Aruni herself, wise, profound, down-to-earth, hilarious, guided us so that somehow we were always conscious of being part of the group while also having our own personal experiences. She has the rare gift of knowing precisely when to be serious and, perhaps more importantly, when not to be.
On the last day, there was the moment when everything came to an end: the astonished feeling of having to leave these perfect strangers and possibly never see them again. They didn't know me, not really, but they did know my stories, stories they would carry off with them, as I would carry theirs. In a way, all I wanted was to keep everyone close. But at the same time, it was freeing. I could walk away and leave my experience in the tender care of my fellow travelers. They would go on with their lives, but somehow keep a tiny, secret piece of mine.
Reyna Eisenstark is a freelance writer living in Chatham, New York. She writes a blog inspired by stories from her life.
© Kripalu Center for Yoga & Health. All rights reserved. To request permission to reprint, please e-mail editor@kripalu.org.