Five Ways to Bring Summer Vacation into the Workplace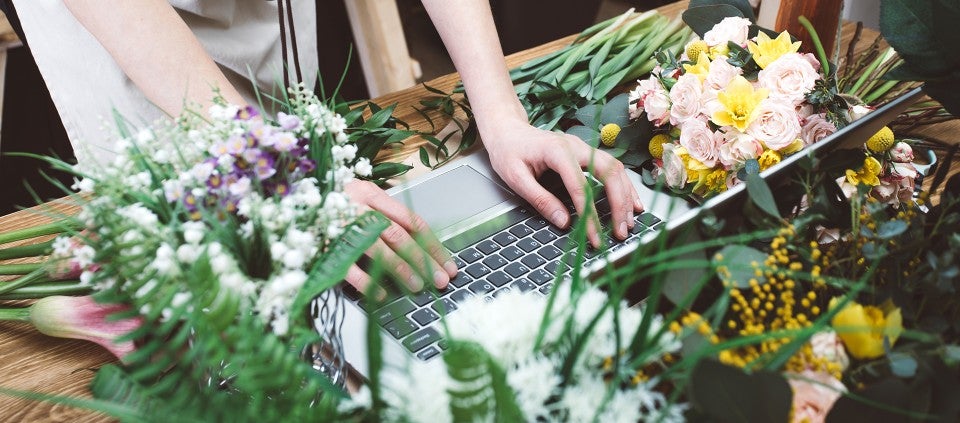 by Janet Arnold-Grych
Summer afternoon—summer afternoon; to me those have always been the two most beautiful words in the English language.
—Henry James
Ah, summer! The smell of fresh strawberries, the sight of sunflowers' round faces, and the feel of warm sun on bare shoulders brings us back to wholeness, reminding us to appreciate life and the succulence of this magnificent season.
Those of us cordoned off from summer breezes by our day job can still savor the season. Here are five ways to bring summer into the workplace.
1. Match your wardrobe to summer's palette.
My husband jokes that he knows summer is here when I switch from wearing black to mixing in brown. Okay, maybe I am a little dark in my sartorial choices, but if there ever was a time to experiment with color, summer dares us to do so. Sun-ripened yellows, zesty purples, and pop-o-hot-pinks are all up for grabs. Adding a sassy scarf or brightly colored cotton shirt can brighten your outlook and brighten up that tried-and-true navy blazer.
2. Immerse yourself in nature's bounty.
Summer beckons us to connect to the abundance within and outside us. We can literally carry that abundance to our desks in the form of plants, sweet-smelling flowers, and delectable summer foods, like juicy peaches and fresh snap peas. Imagine completing the latest expense reports enveloped in the aroma of a fresh peach. Somehow, it gets a little easier. Bonus: Ayurveda suggests that the healthiest food choices are those that align with the season—so enjoying fruits and vegetables that give us an infusion of summer is also good for us.
3. Add in the sounds of summer.
Music has the power to lift us up and alter our mood. What does summer sound like to you—calypso, reggae, breezy pop classics? Warm up your commute, your work time, or your lunch break with the sound of sunshine. To get the full effect, why not pair a great summer background track with a quintessential warm-weather activity, like having an ice cream sundae break in your department? For a few minutes, you just might forget that you're sitting in a desk chair, not a deck chair.
Find out why listening to music has some of the same effects on us as doing yoga.
4. Get outside.
My desk at work faces dividers to other desks and is ringed by doors to outer offices. That means I can't see any windows. Sometimes my unchanging view is good for limiting distraction; sometimes it's just boring, especially if I know it's 80 degrees and sunny outside. That's why I try to access summer where I can—like walking to other parts of the building or taking a stroll outside during lunch, especially when the weekday farmer's market is open for business. Remember when your college professor would move class out to the quad on picture-perfect days? Many workplaces have outside seating for lunch or places to walk. How about shifting that small group meeting from an indoor to an outdoor venue, or at least finding the conference room with the best view to inspire creativity?
5. Extend gratitude.
Summer laughingly grabs us by the shoulders and invites us to wake up. How magical is it to watch the pansies or basil or cucumbers you've planted rise toward the sun and burst into amazing colors and shapes? Or to view a skyline of trees so full of green leaves that it doesn't seem any more could possibly fit? In those moments, it is easy to find gratitude. We can bring that awareness and buoyancy into the workplace by reminding ourselves to notice and acknowledge the help or kindness of colleagues—a different kind of sunshine. Saying thank you spreads warmth, just as summer does.
Make your own gratitude mandala.
Summer, particularly for those of us who aren't very keen about cold weather, can never come soon enough or remain long enough. We want to wear it, smell it, walk in it, taste it for as long as we can. While the experience of summer can feel muted when we're tucked away at our day jobs, it doesn't have to. By reminding ourselves to bring summer with us, we can still revel in the joy and abundance of its gifts.
Janet Arnold-Grych is a yoga teacher and writer whose work has been published in Elephant Journal, Huffington Post, Third Coast Digest, and other outlets.