Forging a New Path, with Sadie Nardini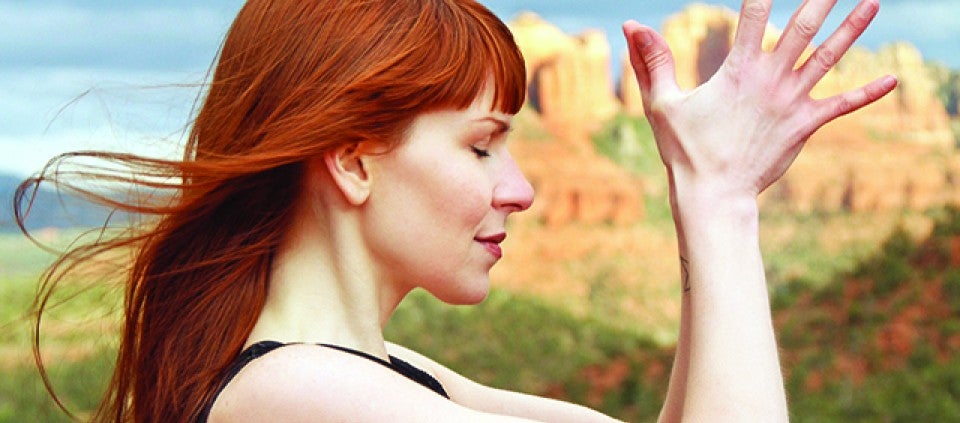 There are times when a radical change of course is necessary in life. The old way just isn't working anymore; a new approach is required. We don't know where we're headed, but we know it's time to forge a new path. Transformation is imminent.
I was at such a juncture a couple of years ago. Newly divorced and living 10 minutes from my ex-husband, I felt stuck in my past. Surrounded by reminder after reminder of my former life, I felt the need to alter my geography to jumpstart a transformation. With a hearty dose of trepidation and anticipation, I left Boston and moved to Los Angeles.
I'm more externally and internally situated than I was when I moved here 18 months ago, but I'm still in the midst of a substantial transformation that's forcing me to reexamine who I am, what I want, and how I'm going to spend the remainder of however much life I have left on this planet. At times, I still feel quite unglued.
According to Sadie Nardini, founder of Core Strength Vinyasa Yoga and my recent Kripalu Perspectives podcast guest, it would behoove me to follow this Three Steps of Transformation meditation, outlined ages ago in the Yoga Sutras.
"The steps work brilliantly to clear anxiety and get us back on solid ground," Sadie says.
They're worth a shot:
Sitting comfortably in meditation, get in touch with your breath and reflect on each step, keeping your belly soft and your mind open to the unexpected. Just listen calmly for any answers that may arise.
Step 1: Build your foundation. Where are you? You're not back in your childhood or entrenched in that argument you had with a colleague last week. You're not in some distant future, either. You're right here. Get present. Focus on your breath. Ground yourself into the earth. What helps you do that? Painting? Yoga? Dancing? Walking in the woods? Cleaning out your closet?
"This step invites us to shake things up a bit, create new energy, and make some space," notes Sadie, "instead of letting the frisky mind time-travel to alternate realities."
Step 2: Align with your core. Who are you? Now that you're more rooted, turn inward. Listen for that still, small voice. Do some inner inquiry. What's important to you? What brings you joy? What do you require in order to feel satisfied personally and professionally?
"Transformation happens from the ground up and the inside out," Sadie explains. "The more we align with our core, the faster our external reality reorients to match it. This is always the way."
Step 3: Express your truth. What are you going to do? Once you've aligned with your inner truth, the final step is to take action from that place.
If you know honesty is a core value, then seek out relationships with honest people. If health and wellness are core values, then consume nourishing food and engage in fitness. If creativity is at your core, then make time to express it.
"Every day we have opportunities to align what we do with who we truly are—and who we wish to become," Sadie says.
Now open your eyes. Write down or consider any future steps you can take to move into greater balance in any of these three aspects of your life.
"In time," Sadie promises, "the three steps become an almost effortless process we move through before taking action. They help us avoid pitfalls and unnecessary drama. As if by magic, worry dissipates and we have infinitely more energy to rock who we are."
Portland Helmich is the creator, host, and producer of the Kripalu Perspectives podcast series. She has been investigating natural health and healing as a host, reporter, writer, and producer for more than 15 years.
© Kripalu Center for Yoga & Health. All rights reserved. To request permission to reprint, please e-mail editor@kripalu.org.