Top 10 Holiday Gift Ideas from the Kripalu Online Shop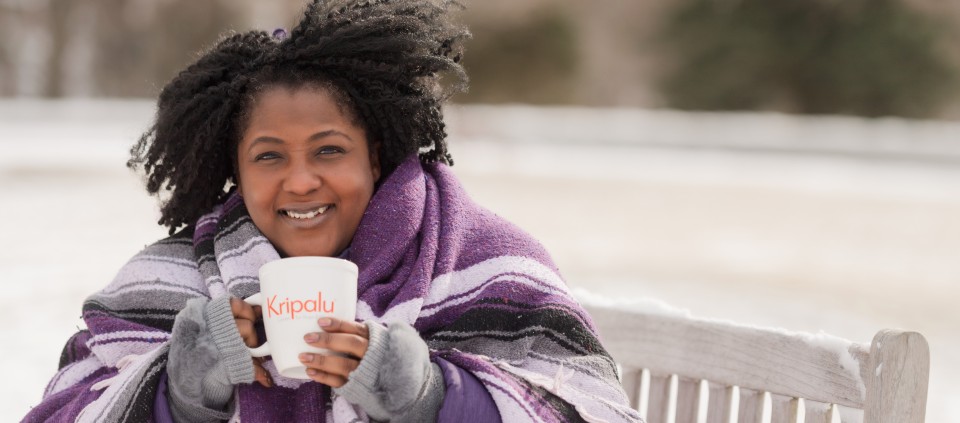 As the earth prepares itself for winter slumber, many of us begin the hunt for holiday gifts for our loved ones. A gift is like a little piece of love, passed from one heart to another, bringing light to the season of dark. If you could use help finding special items to show you care, the Kripalu Online Shop is here to help!
The Kripalu Online Shop is the online version of our beloved on campus shop, offering a wide selection of curated products to educate and inspire. A visit to the Kripalu Shop is a tradition for many guests, a chance to bring home a physical reminder of the intangible magic that's transpired here. Each purchase supports Kripalu's mission to ignite personal and societal transformation, as well as the charitable causes of many of our vendors, making a gift from the Kripalu Online Shop a gesture of love that ripples far and wide.
As you put your shopping list together this holiday season, here are our staff's top 10 favorite holiday gift ideas.
Rosewater
A fan-favorite, rosewater is revered in Ayurvedic therapeutics. The antioxidant plant compounds in rosewater gently stimulate microcirculation, which help to visibly brighten your complexion while protecting from free radical damage. Plus it smells delicious - the perfect pick me up on a brisk winter day.
Kripalu Mug
Another guest favorite! Give someone a reminder of Kripalu every day with our beautiful, generously sized, ceramic mug to snuggle up with a warm cup of coffee or tea with happy thoughts of Kripalu.
Kripalu Mala
Support a Berkshire-based woman-owned business by gifting one of these beautiful, handmade, wrist malas made just for Kripalu. Each hand-strung piece of jewelry has been reiki charged by the artist. The stones are amethyst and orange aventurine, both known for healing and quieting the mind.
Kripalu Cookies
Our famous cookies make a great gift with four different varieties - chocolate chip, oatmeal raisin, gluten free chocolate chip and the famous OMGs. Feel good about sharing this sweet treat made with whole grains and whole food sources of sugar such as fruit and maple syrup. The only thing better than a single bag is the gift of a subscription as cookies can be sent to arrive on a biweekly or monthly basis.
Kripalu Granola
Kripalu's delicious and healthy granola served each day at breakfast makes a great stocking stuffer - and is also available as a subscription.
The Kripalu Kitchen: Nourishing Food for Body and Soul
For the cook or aspiring cook in your life, this easy-to-follow cookbook from former Kripalu executive chef Jeremy Rock Smith shares 125 easy-to-follow mouthwatering recipes with dozens of variations designed for a variety of dietary preferences. The 5-ingredient and 30-minute recipes ensure that even the busiest of us can enjoy this phenomenal food. Honoring the wisdom of Ayurvedic healing practices, The Kripalu Kitchen also includes a simple test to determine your personal nutrition profile and every recipe is marked to guide you toward the optimal diet for you. More than just a healthy cookbook, it will revitalize your body and nourish your soul.
The Everyday Ayurveda Cookbook: A Seasonal Guide to Eating and Living Well
These no-fuss, Ayurvedic recipes will get anyone excited to get into the kitchen. Kate O'Donnell is the author of three books on Ayurveda cooking and lifestyle. Keeping digestion on track is the key to health in Ayurveda, and the consumption of natural, homemade foods based on your personal constitution and environment can be all that's needed to bring the body back into balance. Learn how to prepare your own delicious, seasonal meals and explore lifestyle advice on meal planning, self-care regimens, and how to ensure health during the change of the seasons.
Kripalu Buddha Bowl
Our signature Buddha bowl is beloved and sought after by many Kriplu guests for its perfect size, weight and simplicity. The timeless, shiny black ceramic makes a wonderful addition to anyone's kitchen, perfect for anything from soups to salads to main dishes. It's both microwave and dishwasher safe, sure to become a staple in anyone's kitchen dish rotation.
Lightweight Hoodie
Share your love of Kripalu with this cozy, lightweight hoodie. Made of soft, durable cotton, it's the perfect base layer for winter adventures in the snow or as a comfy cover up for summer.
Kripalu Tote
Our Kripalu tote is the perfect bag to take anywhere - from the grocery store to the yoga studio. Made of sturdy, lined canvas and with a handy inner zipper pocket for keys or other essentials, it's the ideal tote.