Embracing Winter, Kripalu Style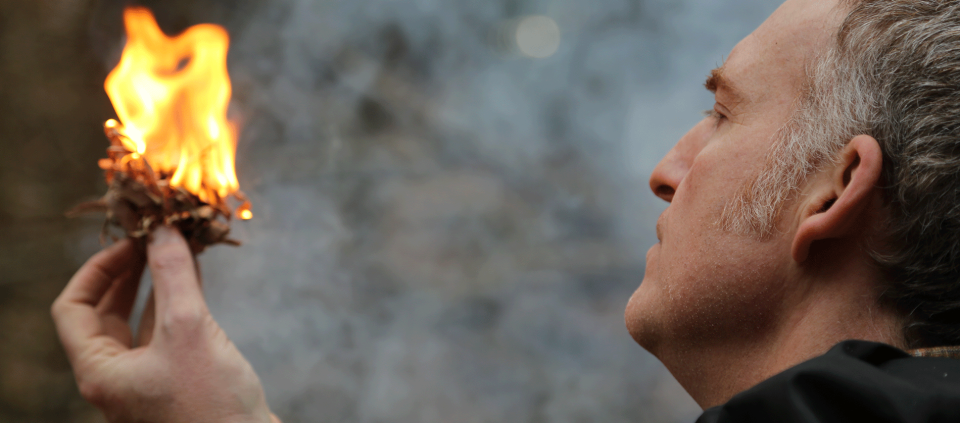 By Erin Casperson and Micah Mortali
The winter season is a time of thoughtful observation. Following the rhythms of the season, we turn inward, reflecting upon the lessons gathered in the year about to close while setting intentions for the chapter ahead. Dive into this season from both an Ayurvedic and mindful outdoor perspective with reflections from Kripalu faculty Erin Casperson and Micah Mortali.
From an Ayurveda perspective, winter is the building time of year—build a fire to stay warm, build the pantry and root cellar to cook soups and stews, and build stores of energy in your body. Find balance this season by taking time in the dark mornings for a more extended meditation and slow yoga practice. Find opportunities for rest, get outside in the middle of the day for much-needed sunlight, eat warm, cooked, nourishing foods, and allow yourself to be slow in a world that can move so fast.
Building a meaningful connection with the powers of nature is another framework for embracing the winter months. Hygge (pronounced Hue-guh)—a philosophy from Denmark, Norway, and other colder countries and cultures—refers to coziness, togetherness, and the feeling of safety and wholeness. Like yoga, hygge is the practice of finding comfort in the uncomfortable. Perhaps take some time this winter to make a fire outside at night with your friends or family, read stories by candlelight, or leave a window open at night to let fresh, cool air inside.