Moving Forward After Cancer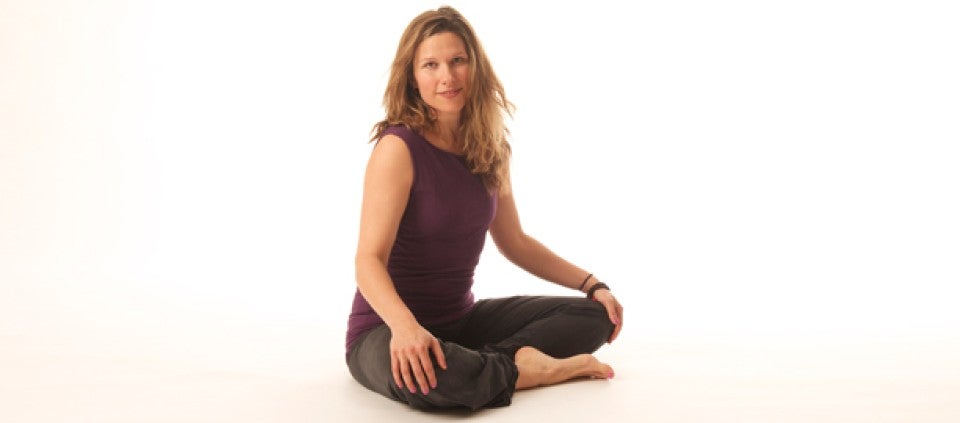 A cancer survivor explores bold new directions.
When I plopped into the opening night welcome circle of the Kripalu program Facing Cancer After Courage, I was exhausted. That morning, I had attended the memorial service for my dear friend, Dara, who had passed a week before. A couple hundred people gathered to share stories, laughter, tears, and outrage that this beautiful, lively, loving soul had left at age 40, from cancer.
And now, a train ride and time warp later, here I was in the branch-filled Berkshires, sitting in a back jack, meeting eight cancer survivors and our co-leader Maria Sirois. In that moment, "life after cancer" looked to me like throwing a rose on my friend's coffin and hearing it thud. It looked like crying myself to sleep every night for the last two weeks.
But as I settled in and heard tales of diagnosis and survival, I remembered: Oh. We're all still here. In my fellow workshoppers—eight people from their 30s through 50s—I saw stress and fear and bravery and resilience and resistance. I saw myself. Diagnosed with non-Hodgkins lymphoma seven years ago at age 31, I had almost been forgetting that I was a survivor, too.
After only four days filled with sharing, listening, making expressive art, eating more legumes than we thought possible, hot-tubbing, dancing, doing gentle morning yoga, and being given permission to have our souls come forth and play, we are all glowing. Looking around our circle at the closing session, we all say how shiny everyone looks. We have been using glitter in some of our exercises and now it appears to be in our eyes, on our faces. There is a definite glow and I want to explode into a giant hug for these fellow warriors.
One woman says she will start living her life outside diagnostic-test-to-test increments, but as a flow; she will make plans. Another commits to daily journaling; someone else will be mindful about food. I decide to meditate 10 minutes a day. I also realize I want to celebrate the milestones in my life (getting married recently, having essays published) while enjoying the process in between them (not beating myself up for all I haven't done or impatiently wanting to fast-forward my life).
Our Kripalu teachers invite us to lovingly see each other practicing our promises—at home, away from this bubble of allowed health, in the world. We do.
—Valerie R., Northampton, Massachusetts