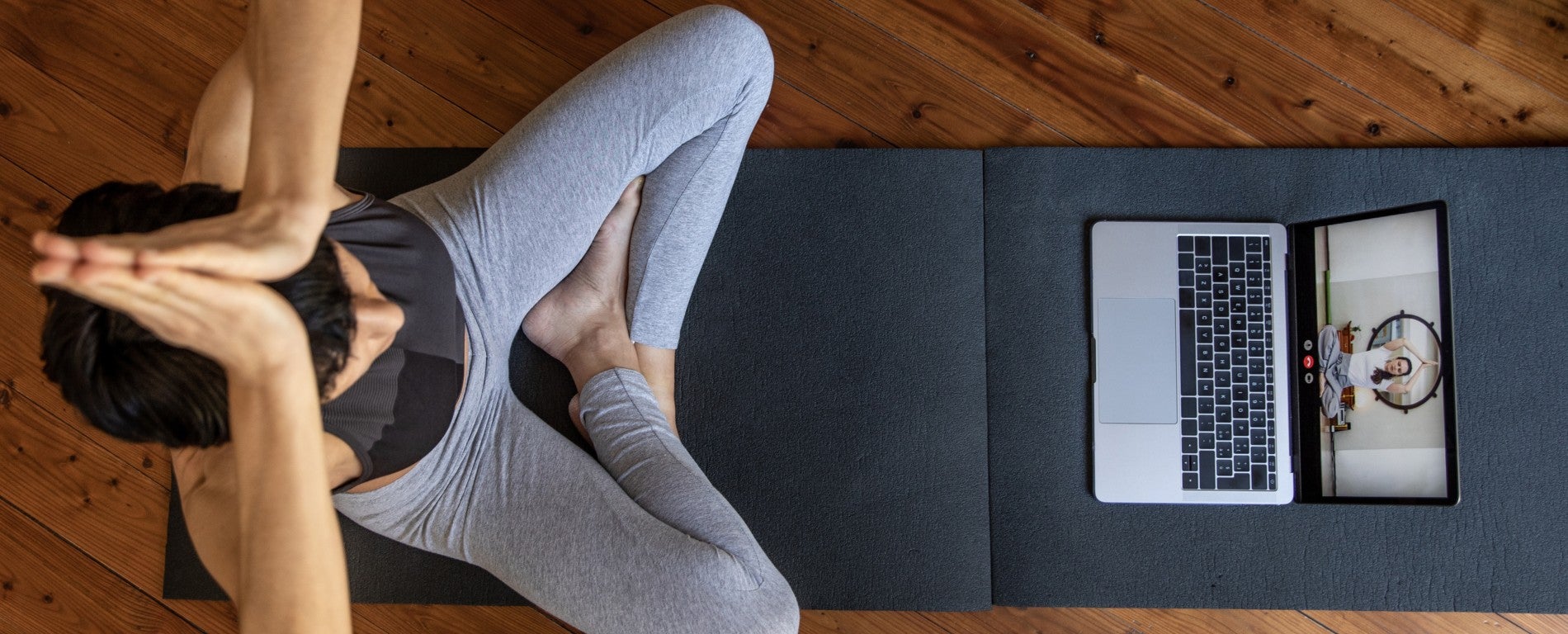 Kripalu Online Studio FAQ
The Kripalu Online Studio allows you to drop in for live daily classes and workshops and access a robust replay library. Explore offerings from gentle to vinyasa flow; afternoon posture clinics and guided meditation and pranayama; evening share circles, Yin Yoga, and yoga nidra classes; and special events like Healing Happy Hours, Community Councils, and Silent Sanghas.
Whether you are brand new to yoga or a seasoned practitioner, the Kripalu Online Studio gives you a fun array of classes and workshops to choose from, and the opportunity to find your online community. Come as you are and embrace this chance to nurture yourself.
The Kripalu Online Studio operates on Union.Fit, an all-in-one platform for virtual events and classes.
ACCOUNT & PASSWORDS
How do I register for Kripalu Online Studio?
Register here.
What is the monthly subscription price after the 14-day free trial ends?
The subscription price after the free trial is $59.00 a month. Registration for the Kripalu Online Studio is a monthly subscription that auto-renews each month based on your first payment date. View all terms and conditions.
Is the free trial a limited-time offering?
No! This is an ongoing promotion.
If I cancel after the free trial will I be charged?
Your card will be automatically charged once the free trial has ended. If you don't want to be charged you need to cancel before that time period ends. View all terms and conditions.
How can I reset my password?
Learn here.
CLASS REGISTRATION & ACCESS
Where do I see the class schedule?
To view the class schedule, click here.
How do I register for a class?
Learn here.
How do I join a class or workshop?
Learn here.
How to access a replay?
View the library here.
How do I chat with the teacher?
Learn here.
My sound isn't working; how can I fix it?
Learn here.
How to sync my registrations with my calendar?
Learn here.
PAYMENTS & BILLING
How do I cancel my subscription?
Learn here.
How do I cancel a class registration?
Learn here.
How do I update my payment card?
Learn here.
Do you offer groups content?
Kripalu offers special discounts for corporate memberships and groups. Please email brendanm@kripalu.org for more information
CONTACT INFORMATION
For questions regarding content or classes, please email us at onlinesupport@kripalu.org
For urgent support during a live class, contact union.fit chat support. Click this link and then navigate to the question mark on the bottom right page.