Curated. Our Shop's collection of products are hand-selected to educate and inspire you.
Conscious. Our local and women-owned vendors and distributors provide organic, fair trade, and environmentally sustainable products.
Philanthropic. With each purchase, you support Kripalu's mission and the charitable causes of many of our vendors.
HOURS
---
Please note that the Shop and Cafe are registered guests seven days a week. It is open to non-registered guests Monday–Thursday 10:00 am–5:00 pm. Non-registered guests are responsible for following the official Kripalu Safety Guidelines.
Shop*
Monday–Friday & Sunday, 10:00 am–8:00 pm EST
Saturday, 10:00 am–9:00 pm EST

Cafe*


Monday–Sunday, 8:00 am–8:00 pm EST
*Cafe times are subject to change.

ONLINE SHOP
---
The Kripalu Shop is now online with select products available for purchase! We look forward to adding more in the coming months.
BRANDS YOU CAN TRUST
---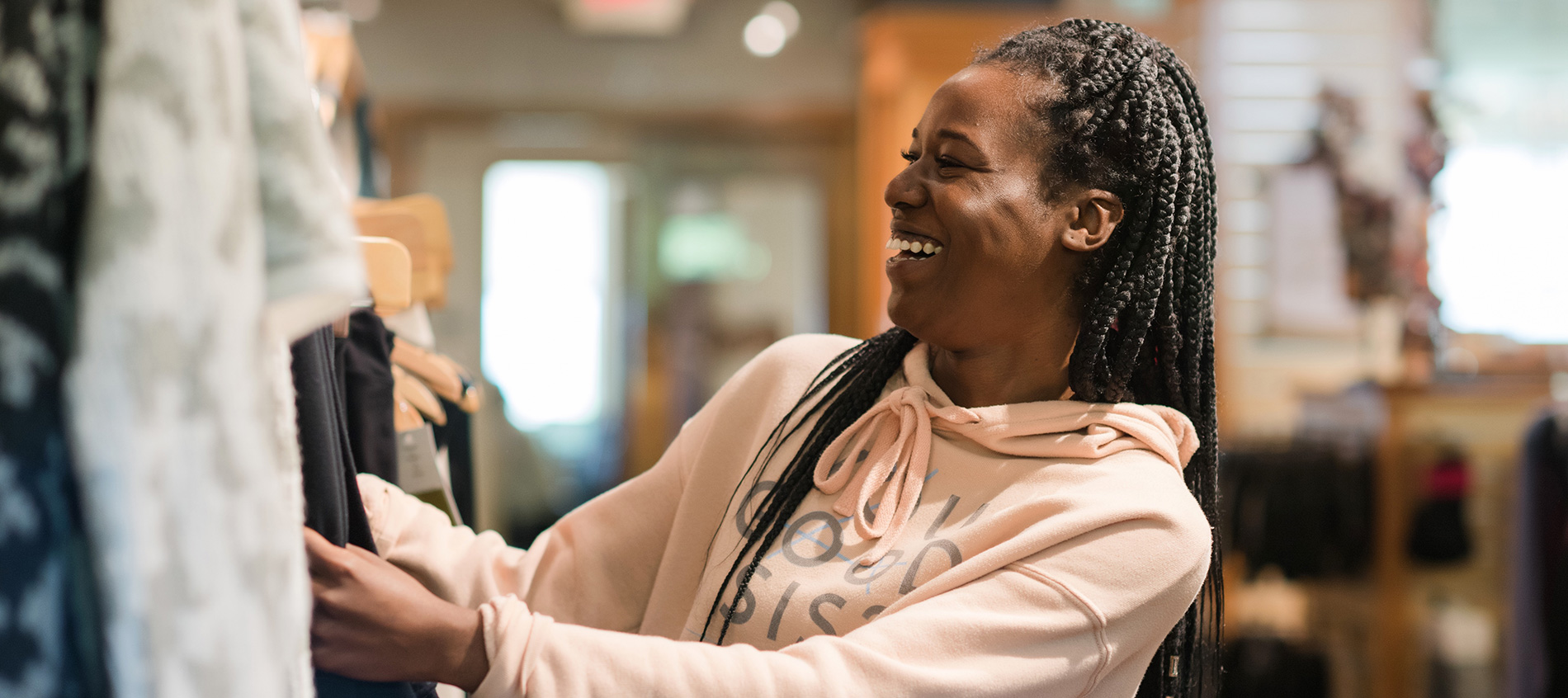 Books, yoga clothes, Ayurvedic body oils, and more. The Shop has everything you need.

GIFT CERTIFICATES
---
Health. Fulfillment. Relaxation. A Kripalu gift certificate is a doorway to these gifts, a profound way to show your appreciation for someone special—and a wonderful item to add to your own wish list as well!
---
You Might Also Be Interested In