Online Program
Kripalu Online Studio
Live Yoga, Meditation, and More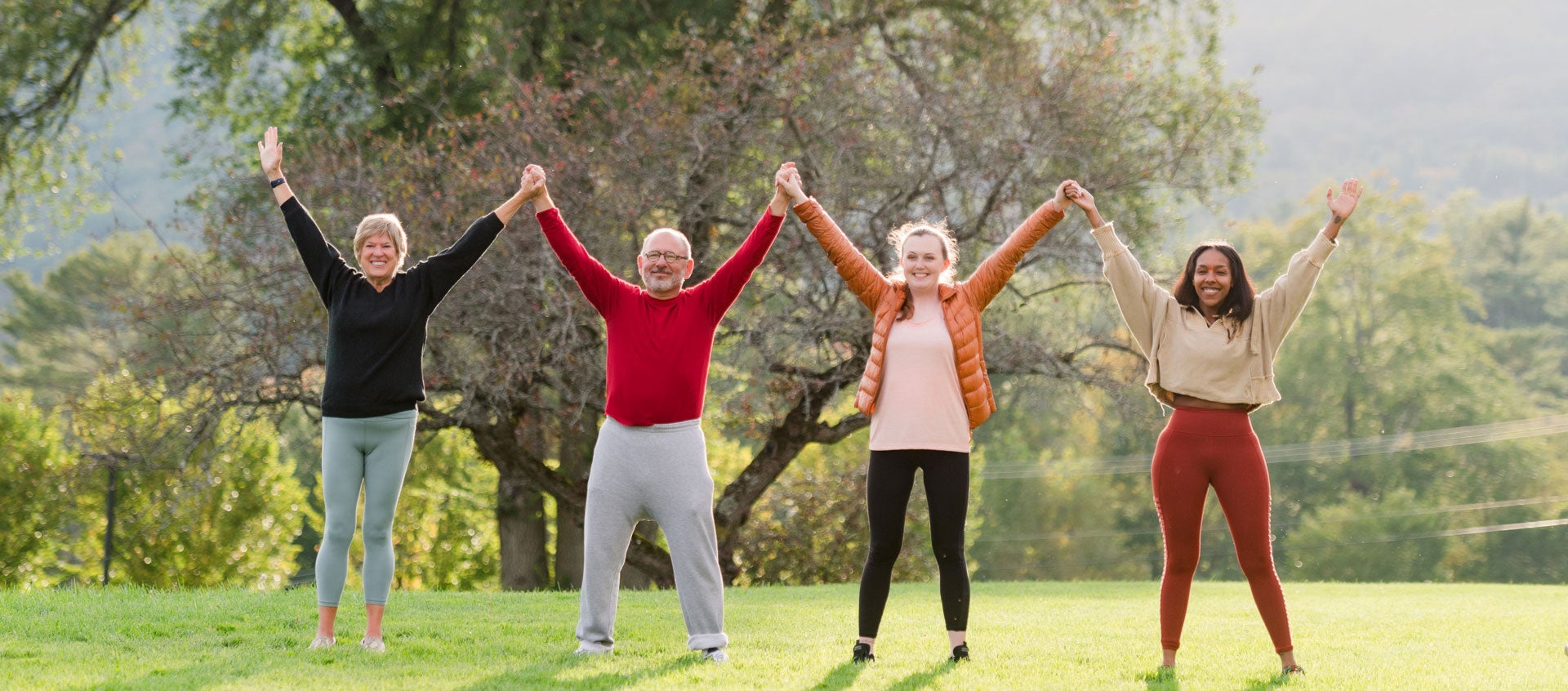 CREATE COMMUNITY, PRACTICE TOGETHER
​
I am enjoying the online studio. It's allowing me to see and practice with some of the people I have met on campus and otherwise maintain my Kripalu connection. The mix across the week is particularly additive to, and supportive of, my practice." –Student
"The class was wonderful and exactly what I needed. It felt like coming home to Kripalu." –Student
Join Kripalu faculty for a brand-new opportunity to study, practice, and play in the Kripalu Online Studio. For less than $3 per class, drop in to weekday classes all month long—a mix of gentle, all levels, and vata balancing yoga, as well as pranayama and meditation.
Learn from expert teachers as you
Listen and attune to the body, mind, and spirit
Improve your physical, emotional, and mental health
Start the New Year with more energy and a sense of peace
Understand the practice of yoga—both on and off the mat—more deeply.
Whether you are brand new to yoga or a seasoned practitioner, these month-long offerings give you a fun array of classes and workshops to choose from, and the opportunity to find your online community. Come as you are and embrace this chance to nurture yourself.
Note Each class will have space for connection and integration which may include sharing in the chat, breakout rooms, and/or reflection prompts. The class recordings will be available within 72 hours of the end of the session, and you will have access to the entire month's recordings until the last day of that month. Registration gives you access to for the Kripalu Online Studio classes for one calendar month only.
---
Preview the Schedule
January Theme: Intentionally You While the world around you rushes into the new year, Kripalu offers a different approach. What if you showed up to 2022, just as you are? What if your intention for the year ahead resembled something like surrender and support? We invite you to arrive at your yoga and spiritual practice not to become something new, but to become more of yourself—held in a container of self-care, self-love, and healing.
Download the January schedule.
---
February Theme: Tuning In What does it mean to be "in tune" with yourself? What would it feel like to be able to listen deeply and respond to the needs of your body, mind, and soul? When you are in tune with yourself, you are more equipped to recognize when you are in harmony and when you feel out of balance. We invite you to tune into your practice and meet yourself right where you are.
Download the February schedule.
---
Program at a Glance
Yoga Experience
All levels
Program Theme
Kripalu Yoga
---