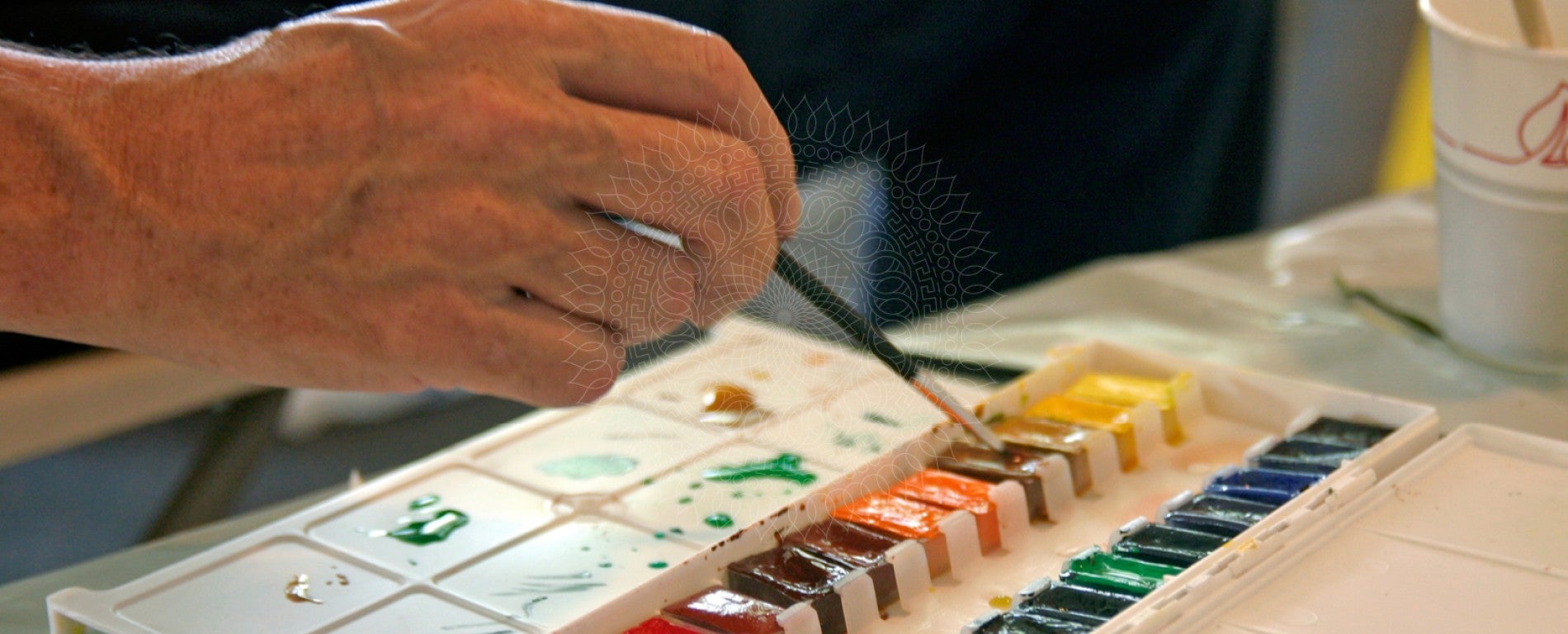 Creativity and Fun
Sample Workshops
The Soul of Creativity
Come discover that life is art and that we are simply artists of ourselves. This highly experiential workshop is a fun, fail-safe, and inspiring place to explore the creativity you may not even know you have.
Finding Balance: A Hands-On Inquiry
Come explore a hands-on creative inquiry into "finding balance." Using found objects and/or items of your own choosing, we create a simple tabletop or hanging mobile of your own design.
Color Flow
Partner drawing facilitates the melting away of the inner critic. No one is the author, which assists us in feeling liberated and confident to create. Enjoy this safe and sacred space in which to cultivate your creative flow of energy.
The Joy of Divine Play
Ancient yogic texts describe Lila as the play of the Divine, who creates freely for the pure joy of it. Come discover the freedom of embracing your spontaneous, unpredictable Lila spirit through movement, dance, stories, and yoga improvisation.
Drum Circle
The drum circle is an ancient, empowering, and joyful way to gather and unite. This transformative workshop will guide you through a series of world beats, enabling you to discover and explore your own innate rhythms.
Hula Hooping: Flowing Through Life
Awaken your inner child while you play, move, and flow in this invigorating and playful class. During our time together, we explore the flowing nature of our bodies through movement and hula-hooping.
Laughter is the Best Medicine
It's medically proven that laughter helps lower the stress hormone cortisol, and releases the "happy" chemical serotonin. Come exercise your laughter muscles!
Swift Ink
In this lighthearted writing class, you complete a series of quick, interactive writing exercises designed to dissolve the internal editor and allow you to "speak your truth." No writing experience necessary. Laughter may ensue.
Word Collage
Play with scissors, glue, and poetry in this crafty exploration. Let your intentions guide you through random printed matter as you create a word collage. Piece together found phrases with those of your own and take home a vivid reminder of your aspirations.