Clean Beauty 101: Why It's Important and How to Get Started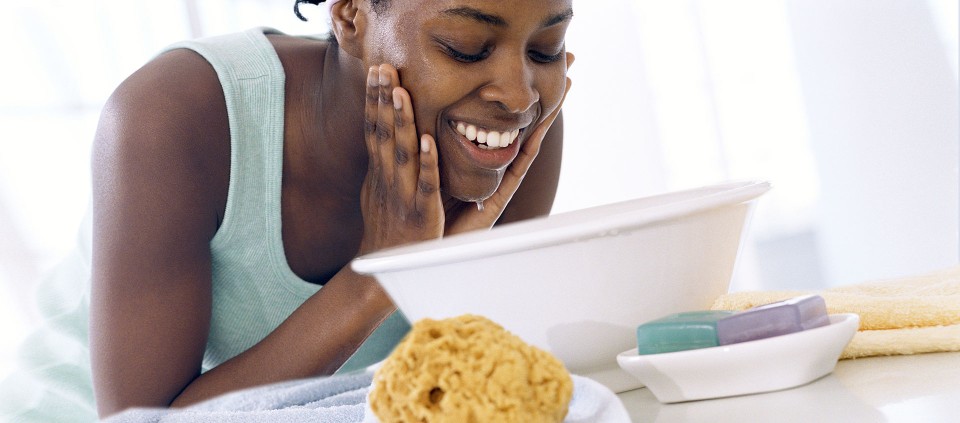 We all know the importance of making healthy decisions when it comes to staying active and eating well. But have you ever thought about the products you use on your body? Up to 60 percent of what you apply to your skin makes its way into your bloodstream, so choosing safe products is an important decision you can make for your health. Clean-beauty products contain wholesome, nourishing ingredients; offer amazing scents, textures, and experiences; and work really well, too.
All of that is what inspired me to create Follain, gathering the best clean beauty products produced by more than 80 brands. Today, we have six stores across the country, in addition to an online shopping experience, where you can take quizzes and book in-store consultations.
What is clean beauty?
I think of clean beauty as products that exclude ingredients that are either potentially or known to be harmful, such as parabens, phthalates, and chemical sunscreens. While plant-based active ingredients are what make clean beauty products shine, we also allow safe, effective synthetics—this is why we use the term "clean" at Follain rather than "natural." For a product to meet our standards, it should be cruelty free and made in a way that reduces impact on the environment, too. Finally, I am personally passionate about helping people find products that provide a beautiful self-care experience and really work wonders for their skin.
Why is clean beauty important?
Frankly, the US government has let us down. The cosmetics industry is not heavily regulated, with only 30 toxic substances banned in the United States, compared to 1,500 in Europe and 500 in Canada. Legislation to change this remains stalled in Congress.
But the growing clean-beauty industry is setting a standard for safe beauty products while also helping educate and empower consumers. As I always say, you should never have to compromise your health for beauty.
How to Get Started with Clean Beauty
Trying to decode ingredient lists and making the switch to non-toxic beauty can be overwhelming and confusing; it took me years to learn about the ingredients to watch out for and overhaul all of my skincare and makeup products. If you're just starting your journey into clean beauty, here are a few easy swaps I recommend:
Deodorant: Many conventional deodorants are actually antiperspirants, meaning they stop you from sweating—which your body was designed to do, to cool down and release toxins. Antiperspirants typically use aluminum zirconium, which has been linked to breast cancer. Clean deodorants, on the other hand, use essential oils, clays, baking soda, and other non-toxic ingredients to help kill bacteria and keep you dry. Keep in mind that it usually takes your body a few weeks to adjust to clean deodorant, so give it some time.
Cleansers: Traditional facial cleansers and body washes can contain sodium lauryl sulfate (SLS), which makes them foamy. But this foaminess doesn't do anything for you skin and SLS can in fact cause irritation. Since you use cleansers all over your body, this is an important switch to make.
Moisturizers: These often include cheap filler ingredients (like petroleum), and synthetic emulsifiers and preservatives, while my favorite clean alternatives are packed with nourishing ingredients from the earth. Just like cleansers, moisturizers are used all over, so they're a good place to start.
Find out about Tara Foley's program at Kripalu, Your Journey Into Clean Beauty.
Tara Foley, a clean-beauty advocate and entrepreneur, is the founder of Follain, a nationwide retailer dedicated to selling safe, effective, nontoxic personal care products.
Full Bio and Programs