Eating Tips for a Good Night's Sleep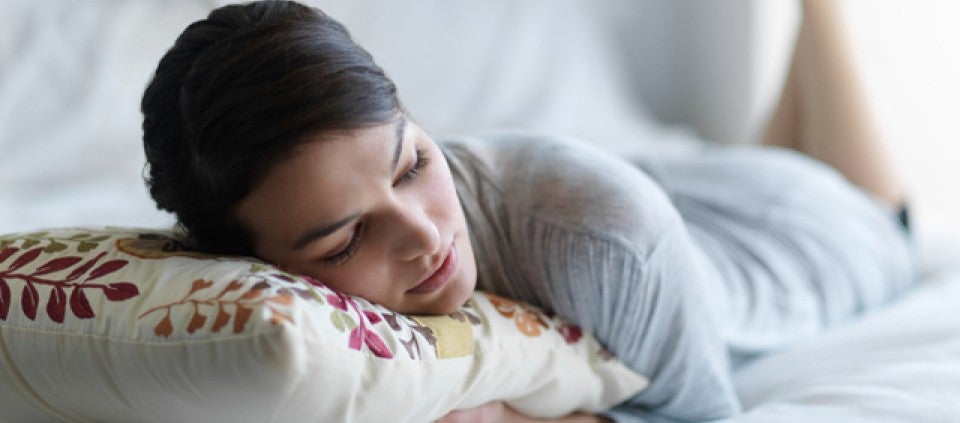 According to the Centers for Disease Control (CDC) one-quarter of Americans report having occasional sleeplessness, and 10 percent of us struggles with chronic insomnia. Recently, SleepBetter.org released an analysis of the CDC data to help us determine if we are well rested or sleep deprived.
By any measure, challenges to a restful night's sleep are on the rise, and it's of concern since sleeping well supports our positive energy, cognitive health, and better moods, as well as our physical health. And most of us have had the experience of how poor sleep can lead to less-than-stellar eating habits. Several recent studies, covered in depth by Michal Breus, PhD, in the Huffington Post, illustrate the mechanisms by which we are more likely to reach for sweeter or saltier foods when we're overtired.
But sleep, your mental state, and food go hand-in-hand in other ways, too. Choosing a plant-based diet and taking regular moments of quiet are good remedies for sleeplessness. Here are few additional eating tips to ensure a restful night's sleep.
Have a modest, early dinner (finishing three to four hours prior to bedtime). Resist the temptation to have large, rich meals late in the evening. They can trigger acid reflux and indigestion, which interfere with sleep.
Be conscious of common sleep-interrupting foods and drinks: alcohol, caffeine, energy drinks, as well as fatty, processed meats and other processed foods, such as chips and candy.
If you do need a snack before bed, try tryptophan-rich nut butter on sprouted grain toast, or a small serving of nuts and brown rice with vegetables.
Find out about upcoming programs with Annie B. Kay at Kripalu.
© Kripalu Center for Yoga & Health. All rights reserved. To request permission to reprint, please e-mail editor@kripalu.org.
Annie B. Kay, MS, RDN, E-RYT 500, C-IAYT, is an author, nutritionist, Kripalu faculty member, and important voice in whole-foods nutrition and yoga.
Full Bio and Programs