To Everything There Is a Season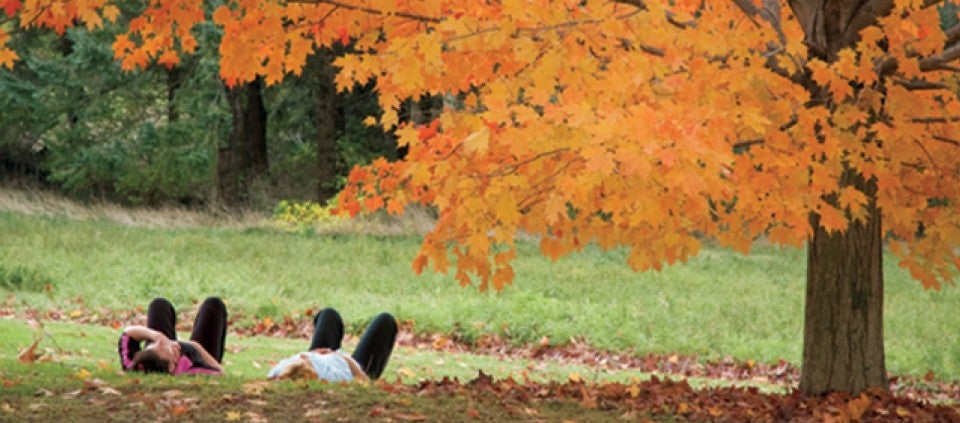 The temperature was only 39 degrees this morning, the lowest it's been in months. Walking the dogs at 6:00 am, I huddled into my insufficient fleece jacket, hands punched deep in my pockets. Where were my gloves? Scarf? Hat? It seems like only a few minutes ago that I put all those wintry things away.
I feel a heartbreaking ache that summer is ending. Surely snow and ice can be only a moment away now, as the freedom of summer's warmth disappears into memory. Yet I also feel a profound relief—no more guests in our tiny house, less traffic on the roads, and liberation from what can feel like the pressure of taking in as much as possible of Berkshire County's culture and beauty.
Change brings both heartbreak and renewal. The fluidity of the seasons models that change and reflects those transitions.
Do you find yourself living with some aspect of change? I frequently ask guests this question, and usually receive a full-hearted yes. Change is perhaps the one thing that we can count on, yet it's a thing we tend to resist or attempt to control. Yoga practice on the mat can help us cooperate with change, reducing our struggle with it and opening us up to its fluidity and perfection. No matter your current experience with change, living your yoga can help you.
Just like on the yoga mat, whenever you notice yourself struggling with change or with the moment, take a breath. As it does on the mat, the breath will relax you, reduce the tension of your holding on, and open you to fluidity and movement. The breath moves through the vagus nerve, moving us out of the sympathetic nervous system of fight-flight-freeze, and into the parasympathetic nervous system of rest-and-digest. Breathing is a profound and powerful intervention, shifting us into a more relaxed physiological state. And the more we relax, the easier one moment transitions into the next, just like on the mat.
As an experiment, when you take a yoga class, count how many times a Kripalu Yoga teacher reminds you to breathe—probably dozens of times. Consider how breath works in your body on the mat.
And remember, living yoga is a 24/7 proposition. The inquiry doesn't end just because you've rolled up the mat. Utilize the gift of breath to move you more easily through the change of seasons and the inevitable changes of your life.
The sun is out now, warming the day and softening the chill in the air. I sit on the porch, looking at the trees. Swirls of red cover their leaves. It's the time of letting go. I want to draw strength from this season of transition around me, to support myself in relaxing into this change and into all the changes that will come with it. I choose to relax, to breathe, and to imagine the best about what might be. And, as I relax, everything becomes possible.
Find out about programs with Aruni Nan Futuronsky at Kripalu.
© Kripalu Center for Yoga & Health. All rights reserved. To request permission to reprint, please e-mail editor@kripalu.org.
Aruni Nan Futuronsky is a Kripalu Yoga teacher, life coach, and Legacy Faculty member for Kripalu R&R and Kripalu programs.
Full Bio and Programs