Healing Arts 101: Ten Tips for Beginners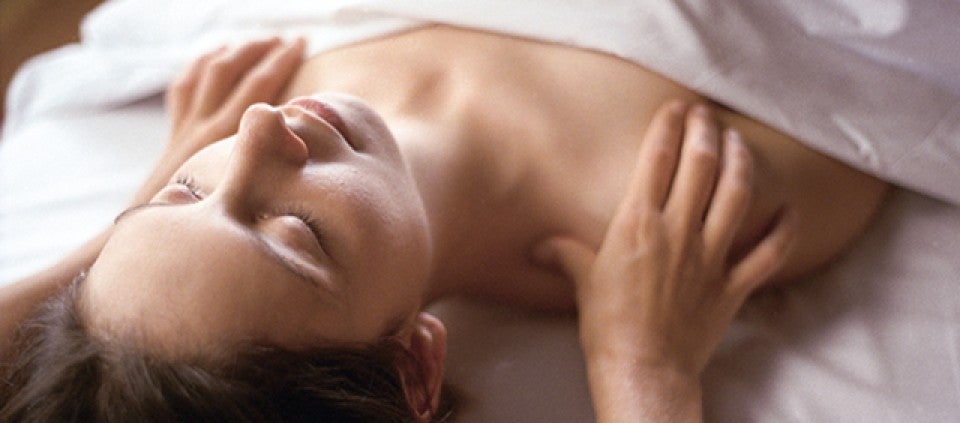 by Bess Hochstein
Though I have been called a spa addict, I prefer to think of myself as a connoisseur of the healing arts. I love a deep massage, a rejuvenating facial, some relaxing craniosacral therapy, a powerful shiatsu session, a revitalizing Ayurvedic treatment … In my years as a spa writer, I've tried just about every healing arts discipline. Put me in the warm hands of a skilled bodyworker, and I'm in heaven.
But I wasn't always a devotee; in fact, I remember feeling a bit daunted by the prospect of baring my body—and perhaps my soul—to a stranger. A big part of that intimidation was not knowing what to expect.
As an enthusiastic proponent of bodywork, it pains me to think that some of you out there may be depriving yourself of its benefits due to the obstacle of unfamiliarity. So here's a handy primer on how to prepare yourself to surrender to the talented hands and generous hearts of healing arts practitioners.
Arrive early. There's no better way to stress yourself out before what should be a relaxing experience than to turn up at the registration desk late and in a panic. Give yourself plenty of time to unwind before your treatment, and be sure to include the few minutes that you may need to fill out paperwork, enjoy the lemon water or herbal tea that's usually offered to clients, and just breathe for a little while before you enter the treatment room.
Check your levels. Having a treatment on a full stomach is not the most pleasant experience. Eat a light meal several hours before your appointment, and be sure to eat a little something in advance so that your stomach's not growling and your mind's not distracted by hunger. And make sure to go to the bathroom beforehand so you don't have to interrupt your treatment.
Come clean. While some spas have "wet rooms" where you can soak in a hot tub, sweat it out in a sauna, and shower before your session, many do not. Best to call and verify if a shower is part of the amenities. If not, shower beforehand, and be sure to leave your face bare; makeup will get smeared during your session. And skip the scented body lotions and perfumes; some services include scented oils and aromatherapy, so let your skin be a clean slate.
Disconnect. Turn off your cell phone, iPad, pager, and any other devices. Make sure you're not wearing a beeping watch. Let this time be a refuge from the daily grind, an inviolable break for some precious self-care.
Tone it down. Healing arts centers are quiet zones. Chances are that other deserving folks are being tended to in nearby treatment rooms, seeking the same state of relaxation that's in store for you. Don't harsh their mellow. Leave your outside voice outside the door, and speak in the hushed tones appropriate for a sanctuary.
Get naked—or dress appropriately. When you're having a massage or a body treatment, it's best to take it all off. Don't let modesty pose an obstacle—healing arts practitioners typically leave the room when you undress, and they are masters at the art of draping your body with sheets and towels so you never feel overexposed. Yes, you can leave your underthings on if you insist, but you'll have a better experience of long, soothing ministrations when your practitioner doesn't have to work around them. Some treatments, such as shiatsu, Thai massage, reflexology, and most forms of energy work, don't require the full monty, but be sure to wear loose, comfortable clothing. Leave the lycra for yoga class.
Get cozy. Make sure you feel comfortable in the treatment room. Be sure to communicate to the practitioner if the room is too hot or too cold, or if you'd like a pillow under your head or a bolster under your knees.
Speak up. If the therapist's touch is too deep or too light, or if there's a place on your body that needs more or less attention, tell your therapist. And, by all means, ask for a tissue if you need to blow your nose after lying face down for a while.
End gently. After your service, you will likely be in a state of deep relaxation. When the therapist leaves the room, try not to leap off the table and into your clothes. Instead, relish the experience. Move slowly, breathe deeply, and make the transition into the real world with ease. If possible, avoid scheduling anything stressful after your appointment. Rehydrate with water or herbal tea in the lounge before you leave.
Show gratitude. Don't feel shy about thanking your therapist. Like any other working person, he or she will welcome words of appreciation. And while tipping is not required (and in some places a gratuity is included in your fee), it's an easy way to express appreciation for a job well done.
Find out more about Healing Arts services at Kripalu.
Bess Hochstein, a freelance writer based in Sonoma County, California, writes about yoga, travel, the arts, and culture.
© Kripalu Center for Yoga & Health. All rights reserved. To request permission to reprint, please e-mail editor@kripalu.org.