How to Give Like a Yogi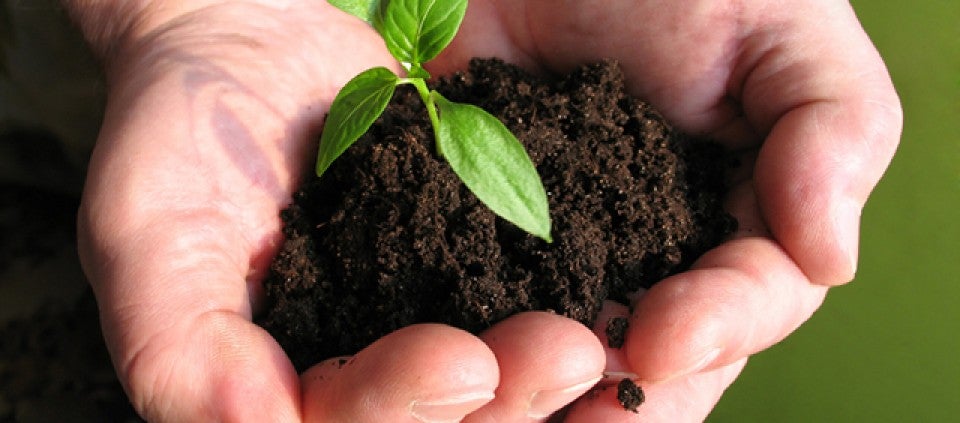 by Valerie Reiss
You may be well along in your holiday gift shopping. But if you're like me, buying gifts because the calendar says so feels a bit hollow—and you have therefore been dragging your heels. Here are some ways to make giving more meaningful.
Meaning kicks in when you give in a way that's aligned with your values like, say: stepping lightly on the planet; supporting local and/or small businesses (a.k.a. people following their passions); helping those in need; giving experiences over stuff; tapping your creative juices instead of Amazon.com's; and more. But it's also important to stay mindful of the receiver: Just because you think your mom should do yoga, giving her a mat might read as unwelcome pressure.
That said, here are some conscious ways to give:
The Give-to-Others Gift
What It Is: A donation in a recipient's name to an organization that helps those in need. You'll usually get a certificate to hand to your giftee.
Examples: The Heifer Project International allows you to buy clean water or farm animals that provide families around the world ways to feed and sustain themselves; The Seva Foundation accepts donations to give the gift of sight to the blind; and Robin Hood, a group that helps struggling with poverty in the United States—one project supports those affected by hurricane Sandy—offers cool cards when you donate in someone's name.
Who It's For: Anyone who would feel happier and more honored to be helping someone than to have organic body balm (not that there's anything wrong with that! And hey, you could actually combine the two in a pretty basket).
The Give-to-Nature Gift
What It Is: A donation in a recipient's name that say, plants a tree, or saves an elephant. You'll also usually get a certificate to give.
Examples: Your local park may offer such a thing (my local Prospect Park in Brooklyn has a couple of tree-giving options; The Arbor Day Foundation has a Give-a-Tree program, when you give a card, they plant a tree; with Charity:Water your donation gets you a sleek gift card. Fauna-wise, you can help the wonderful World Wildlife Federation by "adopting" tigers, pandas, elephants, and other endangered creatures (and getting cute gifts along with your donation.
Who It's For: Tree-huggers, animal lovers, and anyone who adores the planet.
The Stuff-That-Helps Gift
What It Is: Actual objects made by companies who donate proceeds to organizations that help those in need.
Examples: TOMS wonderful one-for-one program means that when you give your niece a sweet pair of slip-on shoes in crazy colors (or glitter!), a child in need will receive a pair of shoes as well. Glassybaby sells the loveliest hand-blown glass votive holders and drinking cups—and 10 percent of sales supports "charities dedicated to health, healing and quality of life, thereby helping to provide a safety net to those in need." 31bits sells beautiful jewelry made by a women's cooperative in Uganda, supporting the ladies, their families, and a tradition of crafts. Or, some orgs, like yogini Christy Turlington's Every Mother Counts, have a variety of gifts that support their charity.
Who It's For: Folks who want to make sure their purchases support a greater good. Or people who just like fun, pretty stuff (you don't even have to tell them it's helping people).
The Experiential Gift
What It Is: An experience you either share with the recipient or give him or her to experience by themselves or with someone else.
Examples: The beauty of this gift is that it can be free. If you're handy with your hands, a foot rub is likely a welcome treat; or you could offer a deluxe tub experience by drawing a friend a bath with healthy bubbles, candles, and magazines. Or, you can drop a little cash for a shared adventure: Finally going to the spot you usually only go to with out-of-town guests; taking a hike in the woods with a picnic you made; making a dinner-and-a-movie date; taking a class together; and more. Also, consider giving couples with kids cash for a sitter and a swank meal; or a stressed out friend a few days of an R&R retreat somewhere special.
Who It's For: Anyone who will appreciate a gift from the heart—and/or a minimalist (or aspiring minimalist) who doesn't need more "stuff."
The Gifts You Make
What It Is: Anything you assemble with your very own hands—or body or voice or mind.
Examples: You don't need to be a craft master to give this way. You can… make a "wish" board—a collage of good wishes; decorate the cover of a blank journal with fabric in the recipient's favorite colors; write a poem; sing a song; do a dance; make a list of things you're grateful for about this person and frame it; bake cookies or make candy and put it in a decorative jar or tin; make a "kit"—for, maybe, s'mores (all the ingredients stacked in a Mason jar with a bow), or a bath (a basket of goodies), or self-care (a nice box labeled: "Open In Case of Self-Nurturing," loaded with an essential oil, a fun magazine, a list of compliments, a sign that says "Breathe," etc.
Who It's For: People who love handmade, homemade, non-corporatized stuff. And you.
Valerie Reiss is a writer, editor, speaker, consultant, and Kripalu Yoga instructor whose work has appeared in The New York Times, Newsweek, The Huffington Post, Women's Health, Natural Health, Yoga Journal, Beliefnet, Vegetarian Times, and more.
© Kripalu Center for Yoga & Health. All rights reserved. To request permission to reprint, please e-mail editor@kripalu.org.