Indigenous Leaders Weekend at Kripalu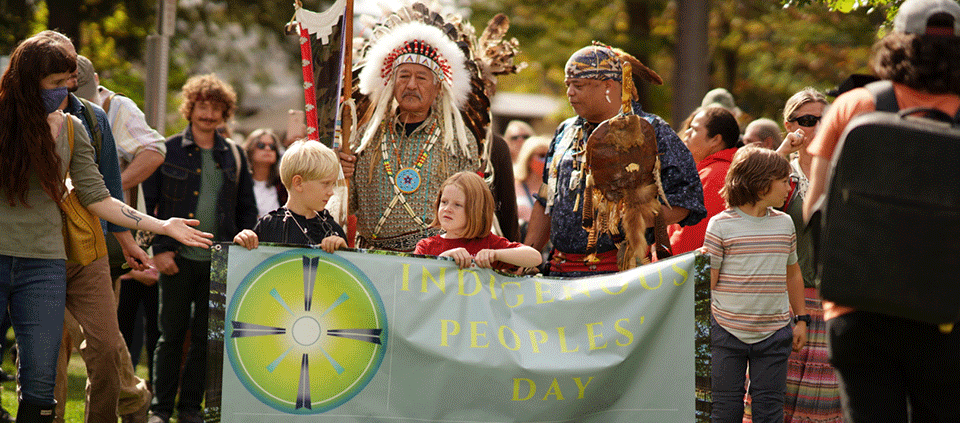 Kripalu is honored to share offerings and community events in partnership with the Alliance for a Viable Future whose mission is to develop leadership for bioregional climate solutions and intercultural peacemaking through council programs and community events.
"Change flows through relationships, at the speed of trust," said event organizer, Lev Natan, executive director of Alliance for a Viable Future. "Ultimately, we are one human family. By building alliances we can transcend our differences, establish unity, and do what needs to be done to ensure a viable future for the children."
Alliance for a Viable Future and Kripalu
Thanks to our generous donors, Kripalu is honored to provide a private retreat for 34 indigenous leaders and nine staff from Alliance for a Viable Future during Indigenous Peoples' Day weekend. During their time on campus, the Alliance for a Viable Future is organizing a local weekend of music, council, and conversations in Berkshire County.
During this celebration, fifteen tribal nations, including the Stockbridge-Munsee Band of the Mohicans, will join a celebration of Native American culture in South County on the weekend of October 8–10. For a full listing of events, some of which are happening outside the Kripalu campus, visit the AVF website.
In addition, Kripalu is hosting an art installation on our campus cocreated by the Sheffield Historical Society and the Mohican people. The installation will be on view in our Shadowbrook building from October 7–11 and open to all registered guests. Information on the history, cultural heritage preservation, artwork and content from the Stockbridge-Munsee Community members, and more will be on display.
How to Participate
On Sunday, October 9, the leaders are hosting Listening Deeply, an Indigenous Voices Panel. In this event, Northeast Native American community leaders Chief Jake Singer, Aaron Athey, Shawn Stevens, and others will join in a dialogue to honor Indigenous culture. The panel is via Livestream from the Kripalu campus or open to guests registered at Kripalu on October 9.
1. Join the panel via Livestream from the comfort of your home.
2. Stay at Kripalu for Indigenous Peoples' Day Weekend to join the panel in person and to view the art installation.
3. Donate to Kripalu to ensure continued events and partnerships with community organizations.
Additionally, the Alliance for a Viable Future is offering local, Berkshire-County-based open events for all interested. View the full weekend calendar of events—including an opening session Saturday night in Great Barrington—on the AVF website.